Savannah, Georgia is a beautiful city with centuries of history to explore. Read this post for the most fun things to do with 24 hours in Savannah.
Everyone told me that I would love Savannah, Georgia. When I said that I had never been to the city with the numerous squares, Spanish Moss, and elaborate haunted history, I was met with shocked exclamations and insistence that I would love it, that Savannah was great, that I had to go, that it was my kind of place.
They were right.
I've rounded up four exciting things to do in one day in Savannah, Georgia. Read on to discover the perfect way for you to enjoy the city!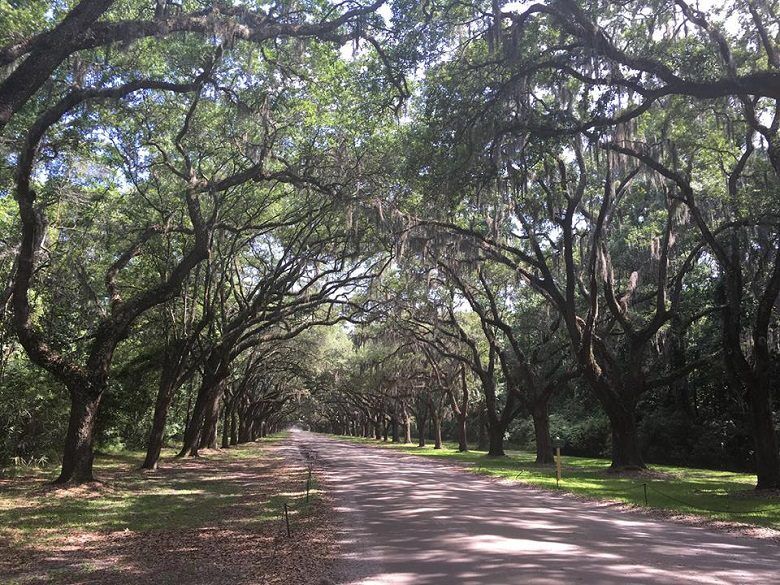 Fun Things To Do in Savannah: 24 Hour Itinerary
I stayed with a friend who has just moved to Savannah and lives 20 minutes from Historic Downtown. When I arrived we toasted Champaign to her new apartment and our duel Georgia Peach status, then she and her friends introduced me to Savannah nightlife, from chocolate bar martinis at Jen's & Friends to mojitos at Top Deck and line dancing at Saddle Bags.
The next day, we explored the city in earnest, making sure to hit some of the most popular tourist sites.
Brunch at B. Matthew's Eatery
In the morning we managed to get up for brunch at B. Matthew's Eatery.
B. Matthew's Eatery is a beautiful vintage space with exposed-brick walls. It's a popular restaurant in the heart of Historic Downtown, but it wasn't crowded when we arrived for brunch. Their menu is fresh, seasonal, and local and their mimosas come by the pitcher if you please.
Explore the Squares of Downtown Savannah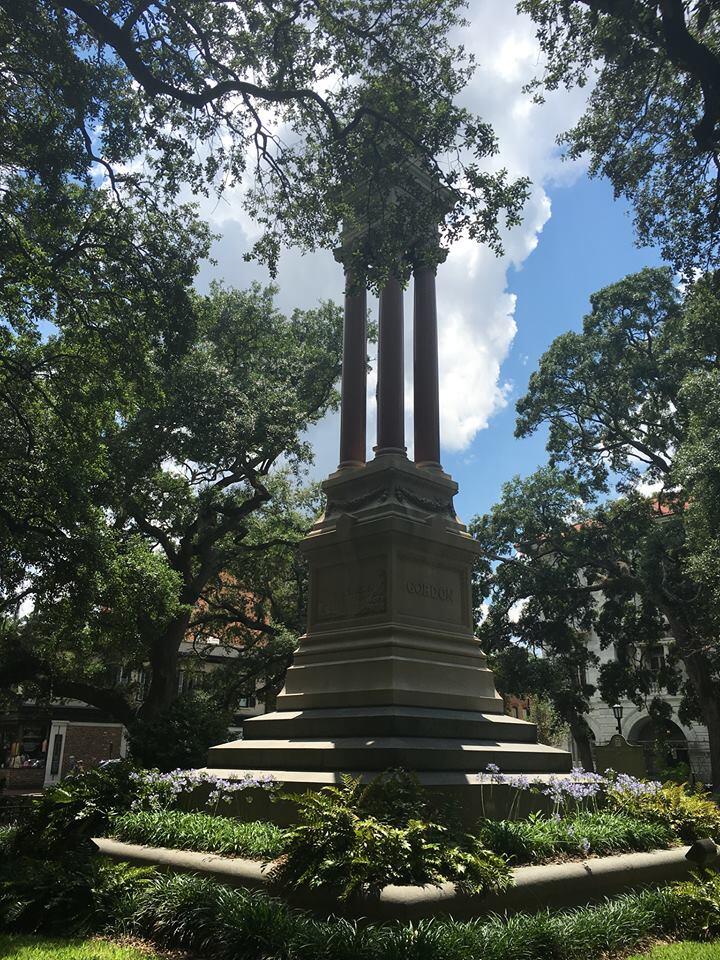 After brunch, we set off to explore some of the squares of Downtown Savannah, Georgia.
Savannah once had 24 squares but it has since lost two to city development, so now there are 22 squares in which to enjoy the greenery, the occasional statue, and lots of Spanish Moss. Chippewa Square is probably the most famous square since it's right in the center of all the downtown action and is where Forrest Gump mulled over life and boxes of chocolates.
And if you find yourself in a square that's not dripping with Spanish Moss, watch out for ghosts — legend has it that Spanish Moss will not grow anywhere that innocent blood has been spilled, and there may be some forlorn spirits still lurking there.
Indulge in Chocolate from Chocolat by Adam Turoni
During our wandering, we stopped in at Chocolat by Adam Turoni, an adorable chocolate shop that is decorated to look like a small library and that offers signature chocolate creations. Their selection changes, but my favorite was the chocolate with 24 karat gold dust on top. Nothing makes you feel fancier than eating gold.
Visit Wormsloe Historic Site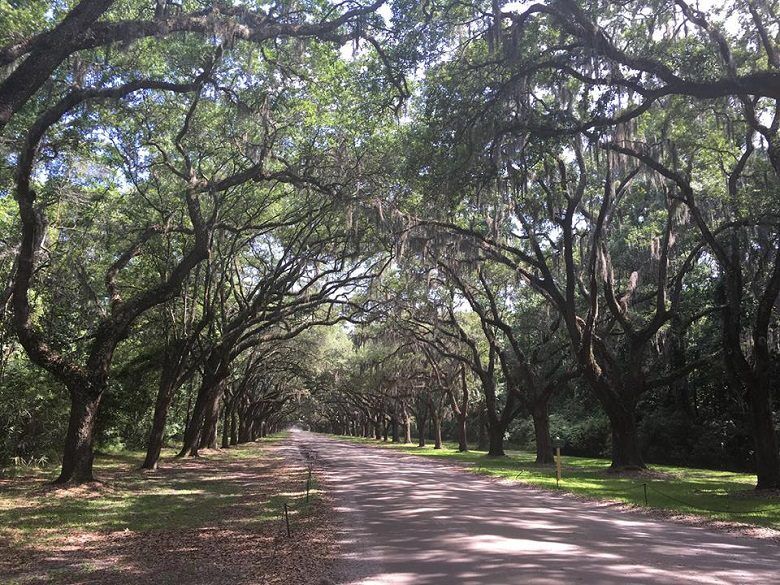 Our next stop was Wormsloe Historic Site.
Wormsloe was a large estate established by one of Georgia's founders, Noble Jones. The 1.5 mile oak-lined drive takes you up to the historic site's museum and hiking trails.
The trails lead through the forest to the ruins of Jones' fortified house made of tabby. This is the oldest standing structure in Savannah. The descendants of Noble Jones continue to live on the surrounding property in the Wormsloe House set back from the drive.
Take a Ghost Tour
We ended the day with a ghost tour of Savannah, chauffeured in a retired hearse. A ghost tour is an absolute must since Savannah is one of the most haunted cities in America.
The hearses used for Savannah's Hearse Ghost Tours are real hearses that had been in use at funeral parlors for 15 years. They're open-topped and you sit in seats that bounce and swivel, so it's especially great for when you don't want to take a walking tour. Besides, how many live people do you know that have ridden in the back of a hearse?
You cover plenty of ground, just hope you don't get put 6 feet under. You get plenty of history, dark stories, and a trip past gorgeous old houses of the Historic and Victorian districts. Our tour guide kept us laughing and pulled out some jump scares to make sure we took things dead seriously.
The hearse will pick you up right in front of your hotel, like all good hearses should.
Top Savannah Tours
With so much to see, Savannah can be overwhelming for any first-time traveler. To take some of the stress out of planning your visit, opt for a guided tour! Check out this list of the top Savannah tours to help you make the most of your time in this gorgeous Southern city.
Mapping Out Your Day in Savannah, Georgia
Ready to explore fun things to do in Savannah, Georgia? Use the map below to help plan out your 1-day itinerary in Savannah.
Where to Stay in Savannah
Find the perfect place to rest your head on your visit to Savannah, from the top rated accommodations to unique stays you can't get anywhere else.
More Savannah, GA Itineraries
Check out more fun things to do in Savannah, Georgia with the help of these itineraries:
---
Ready to visit Savannah, Georgia? Plan your trip with these tips.
---
Cheers!
Paige
What are your favorite fun things to do in Savannah, Georgia? Tell me all about it in the comments!