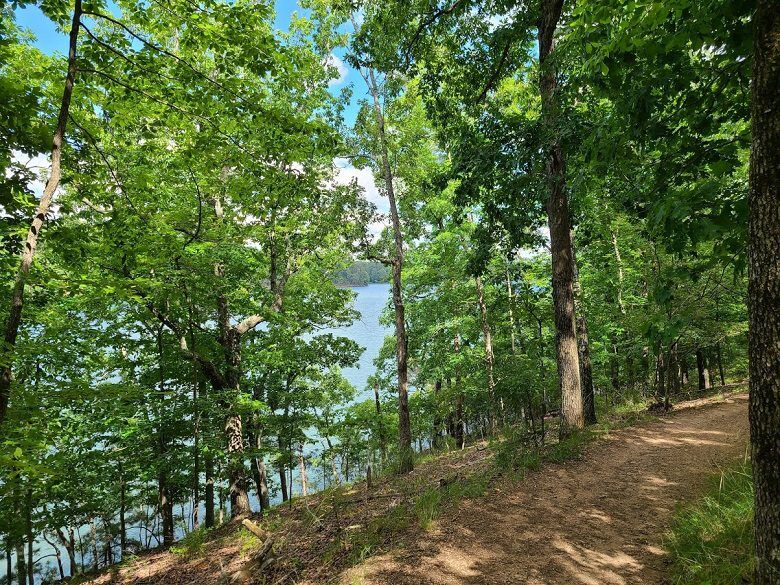 Hike Red Top Mountain State Park's Homestead Trail, a 5.5 mile hike that explores some of the most scenic areas of the park. This lollipop loop trail explores a lush forest and the banks of Lake Allatoona.
About Red Top Mountain State Park
Red Top Mountain State Park covers 1,776 acres and sits on the idyllic shores of Lake Allatoona. The park is located between Acworth and Cartersville only about 40 minutes north of Atlanta.
The park has 15 miles of hiking trails, lake beaches, watersports, and plenty of camp sites, including a lakeside yurt.
Homestead Trail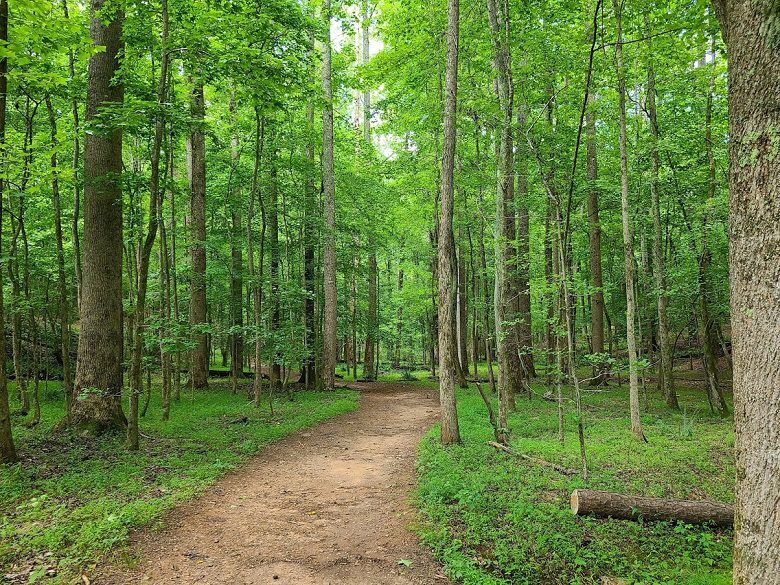 The Homestead Trail is named for the several homesteads that were once located on the loop portion of the trail. Though none of those still exist, the trail still provides some of the most scenic views in the park.
The trail departs from the front porch of the Visitor Center, a cute little cabin with a gift shop, restrooms, and a small parking lot.
Hiking the Homestead Trail
The trail heads north for about 1 mile through a lush forest, occasionally combining paths with the neighboring Sweet Gum Trail. At the intersections, keep with the yellow trail markers to stay on the Homestead Trail.
The Homestead Trail then crosses Lodge Road before beginning the 3.5 mile loop portion. We took the loop to the left, following the loop clockwise and taking the longer route to get to the water views, which made it a little more rewarding.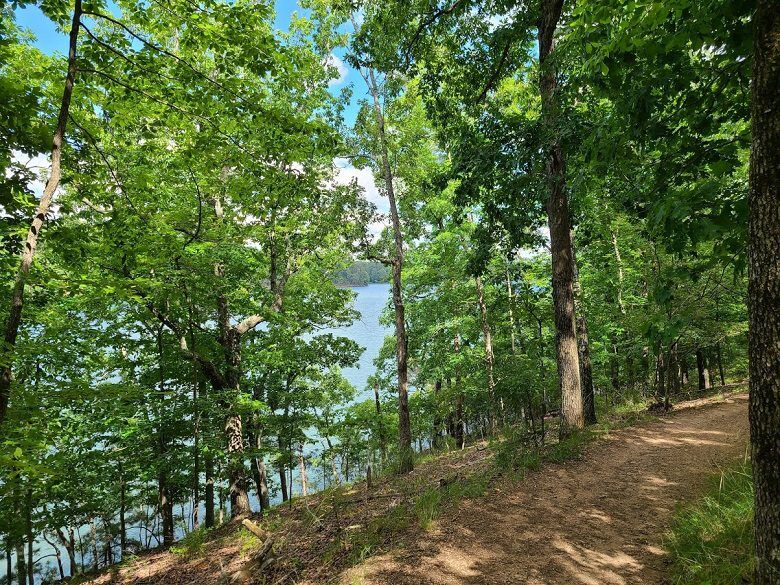 The trail climbs through this remote area of the park. About 2 miles into the loop, you'll start to catch views of the water through the trees. Then, the trail follows along the shores where you can take a detour out to the water and watch the boats zoom by.
Ending the loop, the trail continues back the way it came, crossing back over Lodge Road and completing at about 5.5 miles back at the Visitor Center.
Hiking Essentials
Come prepared for your hike by making sure you pack the essentials. Check out this must-have hiking gear before you set off on the trails:
More Georgia Hikes
Looking for more great hiking adventures? Explore more of the area with these other fantastic Georgia hikes:
---
Ready to visit Atlanta, Georgia? Plan your trip with these tips.
---
Cheers!
Paige
Have you hiked the Homestead Trail at Red Top Mountain State Park? Let me know in the comment section below!