Hey y'all! Welcome to Paige Minds The Gap!
I'm Paige Watts, and I'm here to help you plan your travels around the Southern USA and around the world!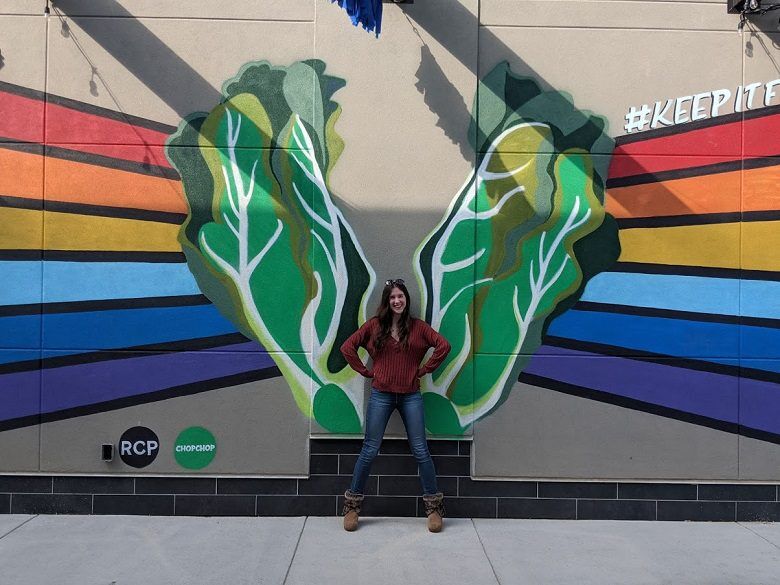 I got my BFA in Creative Writing and Literature, with a minor in International Studies, from the University of Evansville in 2015, and I have worked in travel writing since I graduated.
In 2023, I published my first book, What's With Atlanta?, a guide to the quirks and charm on the ATL.
Most people don't realize the gems they can discover in their own backyards. You don't always have to travel far to experience great things. That's why I LOVE focusing on local travel around the South. There are so many amazing places to discover just a few miles from home!
I'm originally from Huntsville, Alabama, but I've been living in Atlanta, Georgia for the past few years. And I'm so lucky! I live just a short drive from one of the top airports in the world, so yes, I get to travel internationally a lot! But that also means I have great access to domestic flights, am in a great location to drive to plenty of major cities, and am not too far from popular cruise ports.
I love taking affordable vacations that feel like luxury. I'm not a super budget traveler (never really liked hostels), but I do know how to travel on a budget.
So if you're like me and want travel experiences that give you the most bang for your buck, then you'll love this blog!
What's in a Name?
I started Paige Minds The Gap in 2013 when I first studied abroad in the little town of Harlaxton, England. I needed a name that would fit my upcoming adventure.
The name of my blog, Paige Minds The Gap, comes from the London Underground. London travelers and local commuters know the common refrain from the train system to "Please mind the gap between the train and the platform."
"Paige Minds The Gap" is cute and catchy, and as all symbols do, it ended up taking on more meaning than just being about my England adventures.
"Mind the gap" was the most important lesson I learned from traveling. It's more than just the gap between the train and the platform. There's always going to be a gap: between home and where you're traveling, between your culture and another culture, between you and other people, between who you were and who you are becoming.
Traveling teaches you to be aware and to be mindful of these things, and that's one of my favorite parts about traveling.
What You'll Find On the Paige Minds The Gap
While the reason for my blog changed (I'm definitely past my study abroad days now!), the name stayed the same. The goal of the blog is still the same, as well: Inspiring you to travel mindfully, at home and abroad.
On Paige Minds The Gap, you'll find helpful travel tips for all kinds of travel: long or short, by plane, train, boat, or car.
I'm a full-time travel blogger but a part-time traveler, meaning most of my trips are short weekend stays. And I'm betting that's how you travel, too!
You'll learn how you too can make the most of your weekend travel as well as your annual vacation leave (this is your friendly reminder that you deserve those vacations days, and you should always take all of your allotted leave time!).
I want you to have more access to affordable travel!
So climb aboard, but please mind the gap, and let's see where life takes us!
Cheers!
Paige
---
Want to know more about Paige Minds The Gap? Check out these links:
---