At the corner of Highland Avenue and Glen Iris Drive stand a number of concrete columns peppering the lot. The effect is the look of something in ruins, or of something in the first stages of being built. But 54 Columns is neither of these things. It is art.
Ever wonder what's up with the random lot of columns in Atlanta's Old Fourth Ward neighborhood?
It's not an abandoned construction project. It's actually art.
Read on to learn about this art installation by famed artist Sol LeWitt.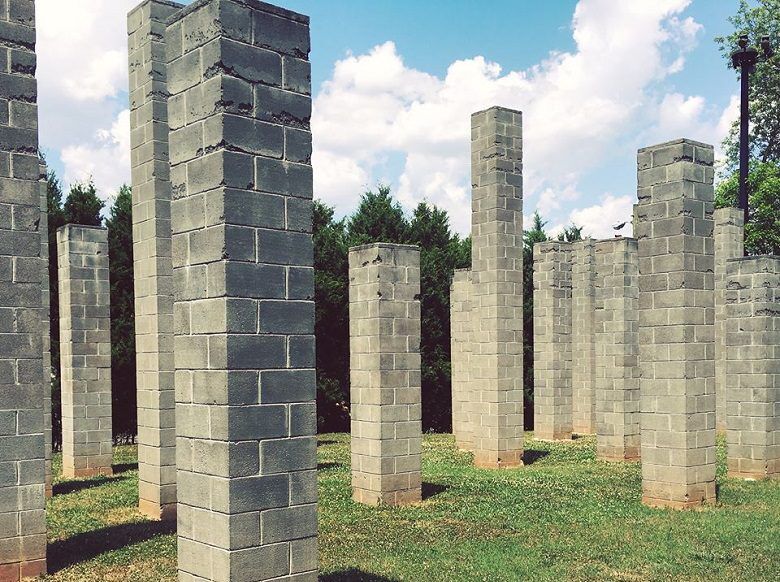 54 Columns in Old Fourth Ward
There may seem to be a lot of mystery behind these columns on the corner of Highland Avenue and Glen Iris Drive, but the truth is pretty simple.
54 Columns is a minimalist piece by artist Sol Lewitt.
The light grey concrete columns range from 10 to 20 feet high and are reflective of the urban environment and the Atlanta skyline. The structure sits on land donated to Fulton County for its first commissioned public art sponsorship in 1999. The piece has been controversial from its creation for being unconventional; most assume the columns are a failed construction project rather than a complete work of art.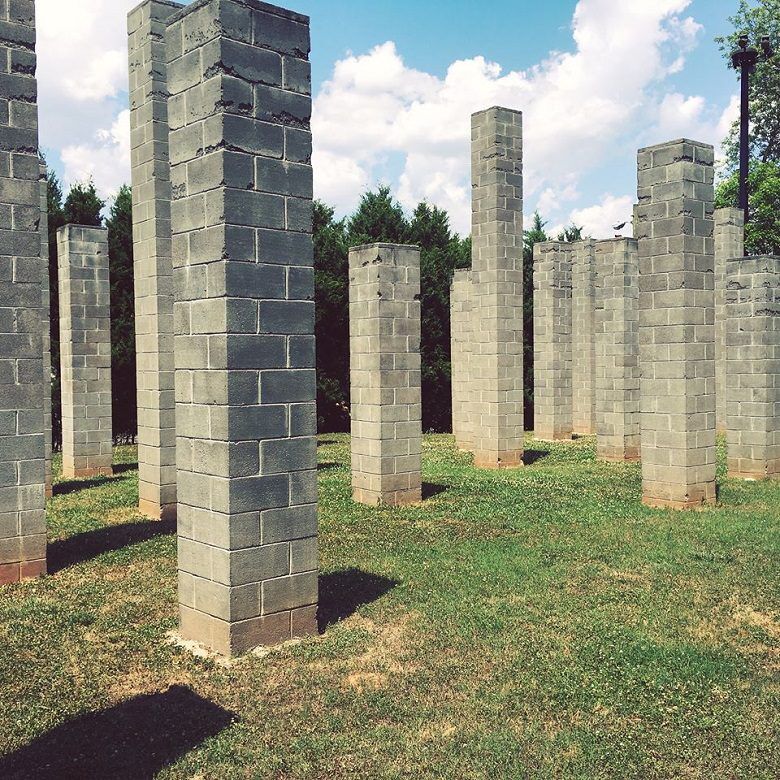 Interactive Art Exhibit
The piece lends itself to interaction. Walking through the structure at different times of day can give you a whole new perspective on the lines of the piece and the way the lighting and shadow moves it.
The 54 Columns are fun to play between and would be great for a game of tag or hide-and-seek for kids. They also make for an interesting and unique photo opportunity if you're looking to spice up your Instagram feed or family photo album.
You can see the ways in which Kevin and I played around in the columns in the photos below: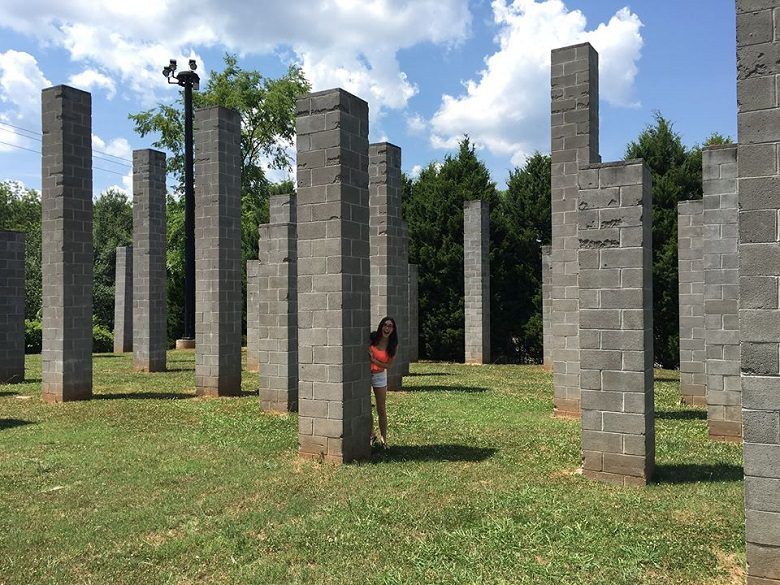 The 54 Columns are great for hiding behind.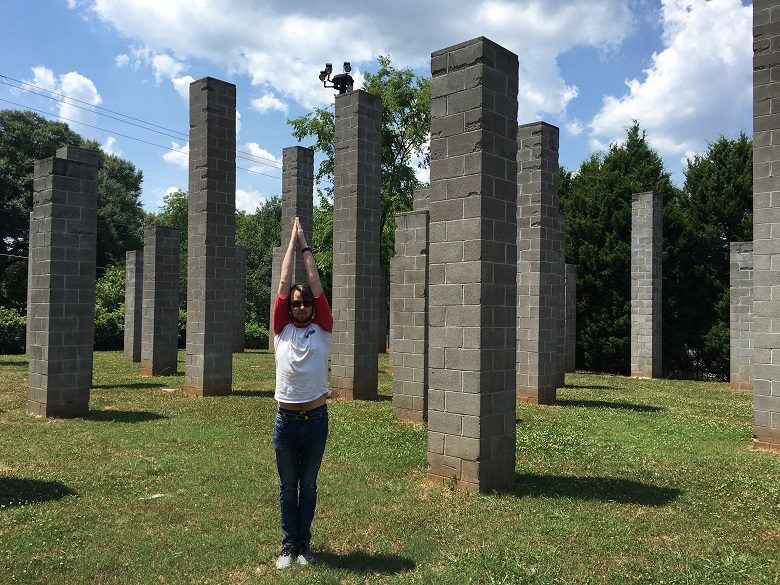 You can even get creative with your photos and become the 55th column! There are so many ways to interact with the 54 Columns art exhibit.
Once you're done playing around with the 54 Columns, be sure to explore the rest of Old Fourth Ward. Click here to find more things to do in Atlanta.
Where to Stay in Atlanta
Find the perfect place to rest your head on your visit to Atlanta, from the top rated accommodations to unique stays you can't get anywhere else.
Craving More Atlanta Activities?
If you need more things to do while visiting Atlanta, check out these top posts:
---
Ready to visit Atlanta, Georgia? Plan your trip with these tips.
---
Cheers!
Paige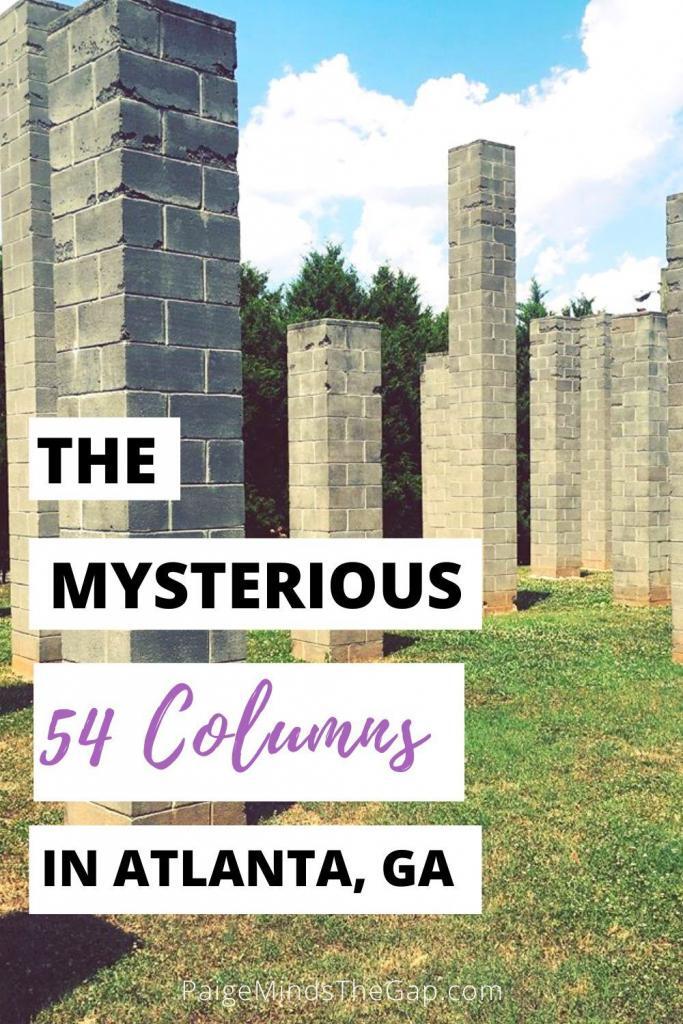 Have you seen the 54 Columns in Old Fourth Ward, Atlanta, Georgia? What did you think of this interactive art piece? Let me know in the comments section below!