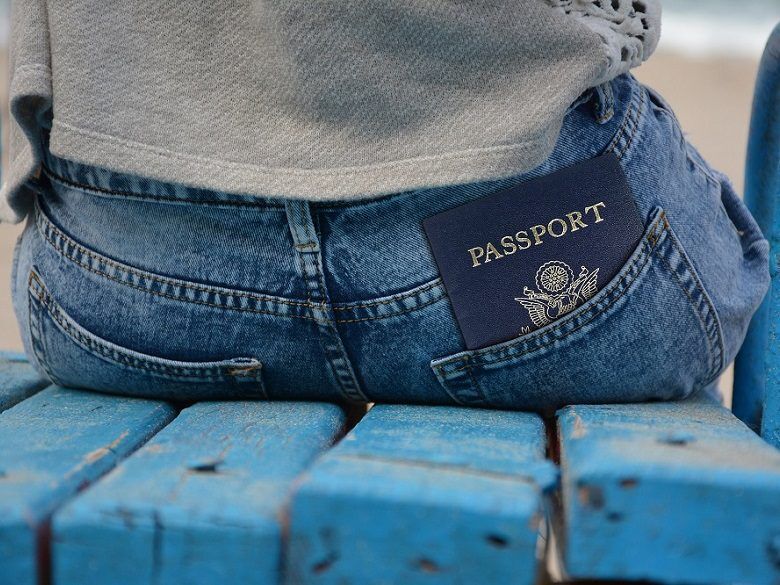 If you're traveling to Europe, you've probably already been warned about pickpockets. Thieves know that vacationers are carrying around valuables, probably a lot of cash, and are distracted by the sights of a new city. Don't let the fear of pickpockets ruin your Europe vacation. Here are some tips for avoiding pickpockets in Europe.
Pickpocketing is one of the most common theft crimes. in Europe.
As a traveler, it's essential to know how to protect yourself and your belongings from pickpockets.
Fortunately, by taking a few precautions you can protect yourself — and still have the trip of a lifetime.
In this article, I'll give you the top tips for avoiding the most common pickpocketing tricks, so you can feel safe and secure on your trip to Europe!
MUST-HAVE PICKPOCKET PROOF BAG
My #1 must-have, never-travel-without-it item for visiting Europe is the pickpocket-proof Pacsafe Metrosafe LS100 shoulder bag. It has the best anti-theft design, filled with hidden pockets, security hooks, and hard-to-cut material. Our valuables are always safe when we go out sightseeing with the Pacsafe bag.
My Pickpocket Story
I was pickpocked in 2013 in Barcelona, Spain, the top city for pickpockets according to a 2009 TripAdvisor press release. My friends and I were studying abroad for the semester, and were carrying our handfuls of luggage down to the metro on our way back to school. This was the one time we had all of our valuables with us, and I carried my cross-body purse (with its harder-to-get-into, fold-over opening) facing in to my body like all the websites suggested.
Then, on the stairs, a group of young boys brushed past us, and I realized my purse was hanging open. I didn't even know what they took, I just knew something was missing. At the bottom of the stairs, I left my bags with my friends, shouted to them that the kids stole something, and ran after them. (I don't advise this.)
Luckily, this story has a happy ending. At the top of the stairs, one of the kids turned around and handed back my phone. I glared at him, he ran away, and I ran away. I was shaken up, but everything was fine.
How You Can Avoid Pickpockets in Europe
I'm obviously not trying to put you off of traveling to Europe. I'm still here, years later, jetting off to Europe every chance I get, no worse for wear from my pickpocket experience. I just want you to be safe!
The best way to avoid pickpockets is to make it difficult for them. You want them to look at you and think you're not worth the trouble.
Use Pickpocket-Proof Bags and Locks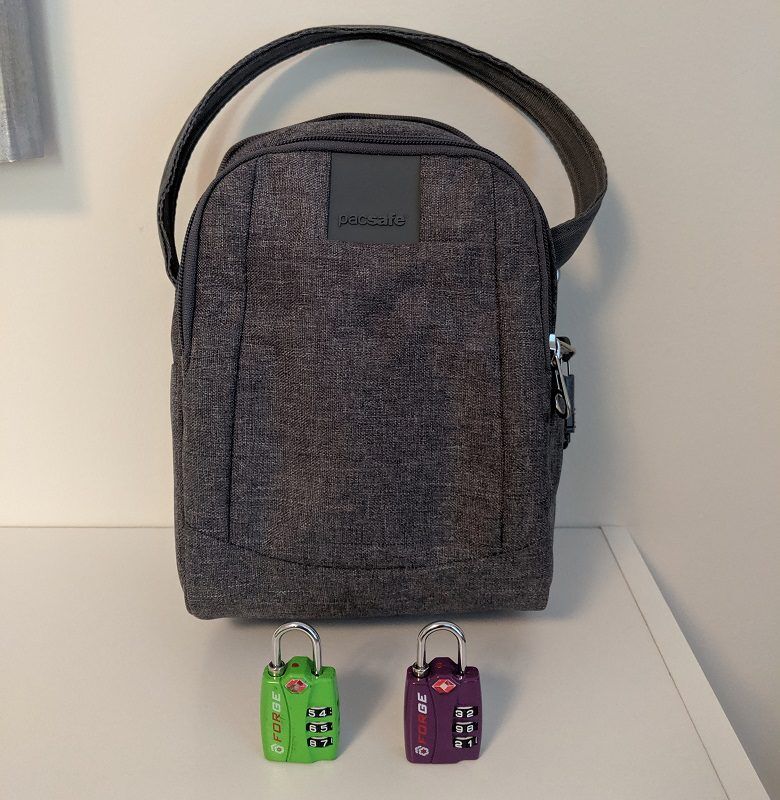 Rather than keeping everything in your pocket or a bag that's easy to get into, opt for pickpocket-proof bags and purses. The brand Pacsafe has a ton of awesome bags, backpacks, purses, wallets, and more that are decked out in anti-theft devices.
A few things to look for in an anti-theft bag are:
RFID-blocking material, so thieves can't duplicate your credit cards
Hard-to-cut material, like stainless steel wire inside the bag as well as its straps, so that it's slash-proof
Concealed pockets, so you can tuck away your money in hard-to-reach places
Security hooks for zippers and clasps, so they're more difficult to open
We bought the Pacsafe Metrosafe LS100 shoulder bag for our trip to Italy. We really liked it because it was small, but big enough for everything we carried during the day and it looked nice. It takes some getting used to opening the hooks and zippers, but it's well worth it.
You could also opt for a money belt or a neck pouch to keep hidden under your clothes. These aren't my favorite options because you have to go digging beneath your clothes to get your money, but some people prefer them.
I've even heard of passport scarves, which have a zipper inside so you can stow your passport and money. They seem interesting, and some are pretty cute, but I've never tried them.
Luggage locks are also a good idea. We use these Forge TSA-approved locks. This will keep your luggage safe between the airport and the hotel, and you can lock things away in your hotel room as well.
Know the Scams, Know What to Watch Out For
A lot of pickpocket techniques revolve around distracting you. The thieves work in groups, and while part of the group distracts you, the other pickpockets you. Common tactics involve charity workers trying to get you to sign a petition and street performers.
Pickpockets also frequent big crowds. When everyone is bumping up against each other, you're less likely to notice that you've been pickpocketed.
Train stations, subway stations, popular tourist attractions, markets, malls, and beaches are common hangouts for pickpocketers.
Stay alert in these situations and keep your hand on your bag.
Don't Flaunt Your Valuables
Pickpockets target people they think will have money, so don't go around flaunting your wealth.
Leave your expensive jewelry and designer luggage at home. Keep your expensive electronics, copy of your passport, extra cash, and other valuables in the safe in your hotel room. When you go out sightseeing, make sure you're carrying around as little as possible.
Be Prepared In Case Something Goes Wrong
Make copies of your passport, driver's license, and other important documents. Back up your phone data, and all of those awesome vacation photos, to the Cloud. Consider getting theft insurance.
If you do get hit by a pickpocket, you'll be glad you were prepared.
Avoiding Pickpockets in Europe FAQ
How can I protect myself from pickpockets in Europe?

The best ways to protect yourself from pickpockets is to know the common pickpocket scams, hide your valuables, get an anti-theft bag, remain aware of your surroundings, and make copies of your important documents in case something goes wrong.

What is the best bag to avoid pickpockets in Europe?

Bags from the brand Pacsafe are the best anti-theft bags for avoiding pickpockets in Europe. All their bags have hidden pockets, security hooks, and hard-to-cut material. I personally like the size of the Pacsafe Metrosafe LS100 shoulder bag.

What is the main trick of pickpockets in Europe?

The most common pickpocket tricks in Europe include some form of the "stall" where one person blocks you and makes you stop or slow down while another person bumps into you and picks your pocket.

Which countries in Europe have the most pickpockets?

The most common places you'll find pickpockets in Europe are:

– Barcelona, Spain
– Paris, France
– Rome, Italy
– Prague, Czech Republic

However, any country can have pickpockets, and they're not exclusive to big cities, so it's important to be vigilant no matter where you travel.

More Travel Safety Tips
Stay safe on your travels with these other helpful travel safety tips!
---
Ready to visit Europe? Plan your trip with these tips.
Book your flight to Europe: Find the cheapest flights using Skyscanner, my favorite flight search engine.
Find Accommodation: You can find top hotels in Europe using Booking.com.
Get a Guide Book: Check out the guide books from Fodor's, Lonely Planet, or Rick Steves for in depth info about traveling to Europe.
---
Cheers!
Paige
Have you experienced pickpockets in Europe? Let me know in the comments!