Dickson, Tennessee is the perfect destination for a small town getaway. Only 35 miles from Nashville and an easy drive from other hubs like Atlanta, Dickson makes for a great romantic weekend trip. Check out this 3-day itinerary to explore all Dickson County has to offer.
Special thanks to Dickson County Chamber for hosting us on our romantic weekend in Dickson! As always, all opinions are my own.
Are you looking for a romantic getaway in Tennessee? Visit Dickson, Tennessee for a romantic weekend you'll never forget!
Just an hour's drive away from Nashville, this charming small town is the perfect place to appreciate the beauty of nature while enjoying the comforts of a cozy bed and breakfast. With a variety of activities and eateries to choose from, Dickson offers something for every couple.
In this post, you'll find the best things to do, where to stay, and where to eat while visiting Dickson for a romantic weekend. Relax and rekindle your love during a quiet, romantic weekend getaway in Dickson, Tennessee.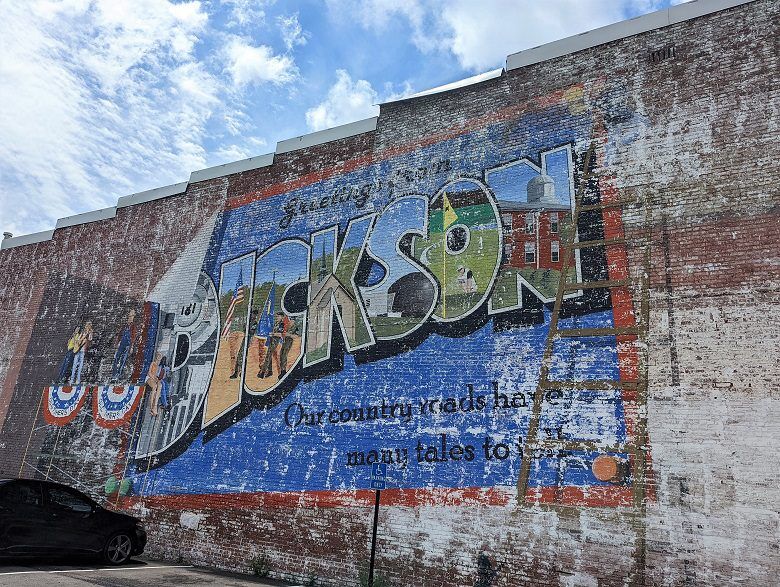 3 Days in Dickson, Tennessee Itinerary
Dickson County is home to one of the largest state parks in Tennessee, historical sites and museums, and great local shopping and eating.
While Dickson County has 6 towns and cities, we stayed mostly in the city of Dickson with a few short trips out to Charlotte and Burns. Here's everything we did on our weekend in Dickson, Tennessee.
Dickson Day 1: Downtown Dickson
Spend your first day in Dickson exploring the quaint downtown. Here are the best things to do in Downtown Dickson.
Lunch at Zander's Woodfired Pizza
We arrived in Dickson on a Friday and started out with lunch at Zander's Woodfired Pizza.
This restaurant in Downtown Dickson serves personal and sharable pizzas, calzones, salads, and craft beer. I had the Chicken Bacon Ranch Pizza while Kevin got the Zander (made with all the meats) as a calzone.
They also serve ice cream, which you can get as scoops or in a flight. Kevin and I shared a flight of 4 flavors, which is the perfect shot glass-sized amount for sharing and sampling a bunch of different flavors.
Explore Main Street Shops
We walked off lunch by perusing the Main Street shops. The Downtown Dickson Historic District has over 100 locally owned commercial businesses, boutiques, and restaurants, so it's the perfect place to shop for a local souvenir.
We looked in a bunch of different stores, but our particular favorites were Buff City Soap, where we sniffed every colorful soap they had; Reading Rock Books, where we browsed their new and used book selection; and Momma's Memories, where we looked through all the antiques (I'm always on the hunt for Nancy Drew books).
Clement Railroad Hotel Museum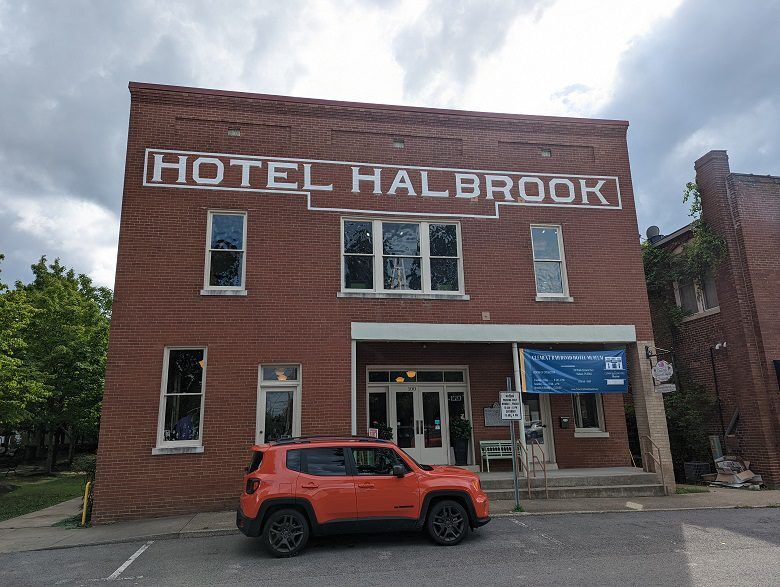 Afterward, we had a guided tour of the Clement Railroad Hotel Museum. This museum is housed in the Hotel Halbrook State Historic Site.
The Hotel Halbrook is one of the few remaining examples of a railroad hotel in Tennessee. The hotel was constructed in 1913 and operated until 1954.
You'll learn all about the hotel's interesting history (it was mainly managed by women, which was practically unheard of for the time period), as well as the history of Dickson's commerce, its place in the Civil War, Dickson County Civil Rights, and all about Governor Frank G. Clement who was born in the back room.
As the 41st Governor of Tennessee, Clement had many accomplishments, including the desegregation of Tennessee, a free text book program for public school children, the establishment of the first Department of Mental Health, and expansion of roads and the Interstate system throughout the state.
The museum is a great introduction to Dickson County history that you'll encounter elsewhere on your visit. You'll learn a little about Promise Land, the community founded by freed African Americans shortly after the Civil War, which is on Day 2 of our itinerary. And you'll learn about the iron industry boom that created Dickson County and tycoon Montgomery Bell, the namesake of Montgomery Bell State Park and a stop on Day 3 of our itinerary.
Dinner at One19 Craft Kitchen & Brewery
For dinner, we went to One19 Craft Kitchen & Brewery.
This laid-back, open-air restaurant serves on-site brewed beer and a selection of pub-style classics like burgers, sandwiches, and flatbreads.
Kevin had a classic burger while I had a pepperoni flatbread. Since neither of us are big beer drinkers, we tried some of the ciders they had on tap.
Dickson Day 2: Spa Day
On the second day of your romantic weekend in Dickson, I recommend spending a relaxing day at the spa! Here are the best things to do on your second day in Dickson.
Relax at Bloom Day Spa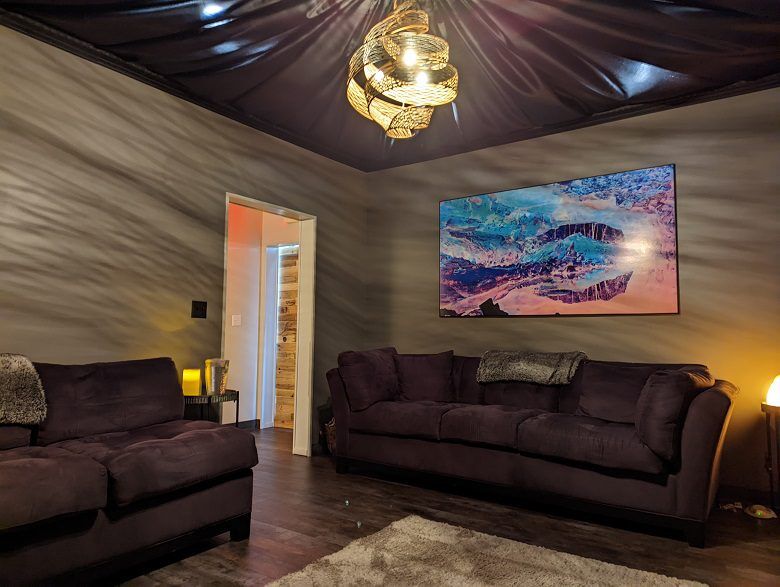 We started our second day in Dickson, Tennessee off with some relaxation at Bloom Day Spa.
This was one of the best spa experiences I've ever had, and it's certainly worth the trip just for a day at the spa!
They offer a sauna, facials, massages, body treatments, hydrotherapy soaks, hair removal, tinting and lash services, and nail services. Kevin got a facial while I had a much needed massage.
Afterward, we were free to use the sauna and sip wine in the comfy, cozy lounge.
Lunch at Little Bite of Everything
Once we were relaxed, it was time for lunch at Little Bite of Everything.
Little Bite of Everything has been voted Dickson's Best Burger for 3 years running now. Besides burgers, their menu features southern dishes from salads and wraps to chicken sandwiches and mac & cheese.
We went for their award-winning burgers, of course. Kevin opted for the Original Mac & Cheese Burger while I had the Southern Burger with a fried green tomato and pimento cheese.
Their hand-cut fries are amazing as well. I really recommend the Garlic Parmesan Fries!
Burns BBQ Bash
If you're visiting at the end of July, you won't want to miss the Burns BBQ Bash.
This free end-of-summer festival in Burns, Tennessee hosts local and near-by barbeque competitors to find the best barbeque around. There are also craft vendors, food vendors, live music, fun and games for the kids, and a fireworks finale.
Visit Promise Land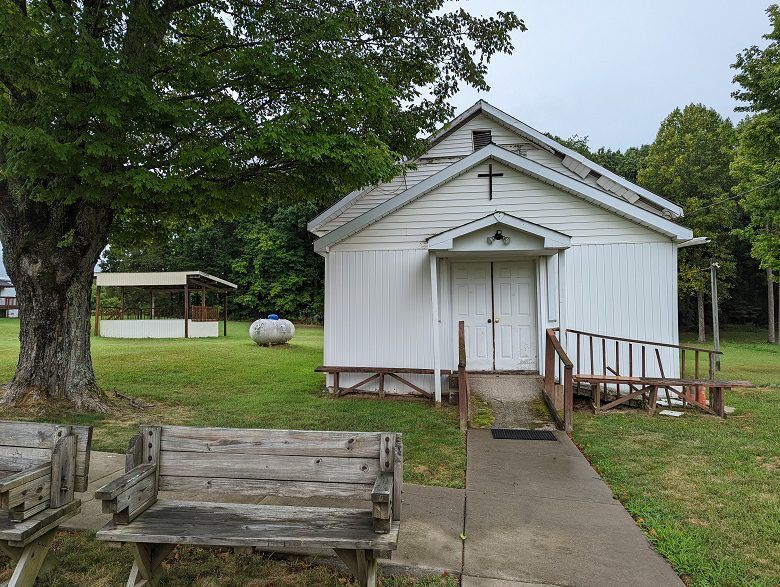 Head to the neighboring town of Charlotte, Tennessee to visit Promise Land, the first African American community in Dickson County.
This community was established shortly after the Civil War by freedmen and women, with early settlers Nathan Bowen, Washington Vanleer, and John and Arch Nesbit.
The community encompassed about 1,000 acres and included 50 homes, several stores, two churches, and a school. Only the St. John Church and the schoolhouse remain today. But heirs of the original African American landowners still own much of the land in the area.
Promise Land offers tours of the church and schoolhouse, and in early June, you can attend their Music & Arts Festival.
Dinner at Lugo's
For dinner, we had a romantic meal at Lugo's.
Lugo's serves contemporary American cuisine with added influences from countries around the world. Each dish is made fresh from scratch, which you can watch in the open kitchen across the bar.
I hade their Homemade Lasagna while Kevin opted for their Chicken Cordon Bleu.
Dickson Day 3: Hiking Adventures
Spend your third day in Dickson exploring the great outdoors. Here are the best things to do enjoying nature in Dickson.
Explore Montgomery Bell State Park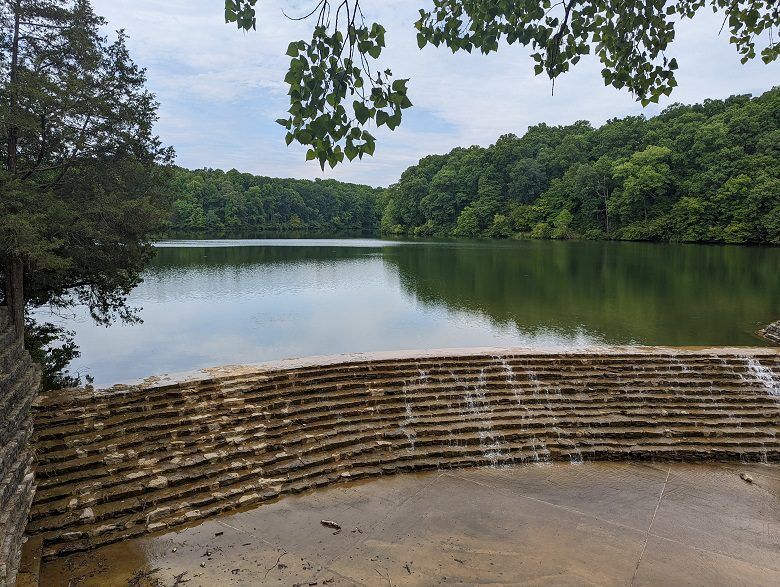 Montgomery Bell State Park is a natural oasis, with three lakes on 3,850-acres of park land, a Lodge and restaurant, plenty of campsites, an 18-hole golf course, and miles of hiking trails.
The park's namesake, Montgomery Bell, formed one of the largest iron industries in Tennessee. You're able to see the site where Laurel Furnace, the main iron furnace, was located, though no furnace exists today. We hiked along the Ore Pit Loop Trail, which takes you through some of the pits where they mined for iron.
We also visited the site of the first Cumberland Presbyterian Church. The church was founded in 1810 in the Reverend Samuel McAdow's log cabin home. The park has a replica of both the church and the log cabin.
The park is also home to Group Camp One, built in the 1930s by the Civilian Conservation Corps. The 47 historic rustic cabins, constructed of hand-hewn stone, are available to be rented out.
There are plenty of activities you can enjoy at Montgomery Bell State Park. Most trails are less than 1 mile, but there is a 10 mile overnight trail if you're feeling adventurous. You can fish, swim, boat, and paddle on the lakes. The park has 23 miles of mountain biking trails. And with 139 species of birds identified, Montgomery Bell is a great place for birding.
Read my guide to visiting Montgomery Bell State Park here.
Lunch at Las Delicias Ice Cream & Mexican Food
After exploring the park, treat yourself to something delicious at Las Delicias Ice Cream & Mexican Food before heading home.
Las Delicias serves authentic Mexican food, from tacos to tortas to quesadillas. Save plenty of room for dessert, though, because they also offer homemade ice cream, paletas (Mexican-style popsicles), milkshakes, and delicious dessert creations like Sweet Nachos.
Where to Stay in Dickson, Tennessee
We had a romantic stay at the East Hills Inn Bed & Breakfast.
This B&B is nestled away in a suburban neighborhood. You're just a few minutes from Downtown Dickson in one direction and Montgomery Bell State Park in the other, and just a 15 minute drive from neighboring towns of Burns and Charlotte.
East Hills has a park-like property with spacious grounds, plenty of seating, a resident cat, and a variety of lodging options from rooms to cottages to a cozy barn.
We stayed in the Johnson Room at the front of the house, which was furnished with beautiful antique and reproduction furniture and had a view onto the front porch.
And the breakfast was simply amazing! It was the perfect place to rest on our romantic getaway!
More Places to Stay in Dickson
Find the perfect place to rest your head on your visit to Dickson, from the top rated accommodations to unique stays you can't get anywhere else.
Mapping Out Your Romantic Weekend in Dickson, TN
Ready to explore Dickson's top attractions and hidden gems? Use the map below to help plan out your romantic weekend itinerary exploring Dickson, Tennessee.
Dickson, Tennessee is a cute small town with tons of hidden treasures for you to unlock.
So, why wait? Start planning your romantic weekend getaway to Dickson, Tennessee today.
More Things to Do in Tennessee
Make the most out of your vacation to Tennessee! Check out these other Tennessee travel guides to plan your perfect trip:
---
Ready to visit Dickson, Tennessee? Plan your trip with these tips.
---
Cheers!
Paige
Are you planning a visit to Dickson, Tennessee? Let me know in the comments!