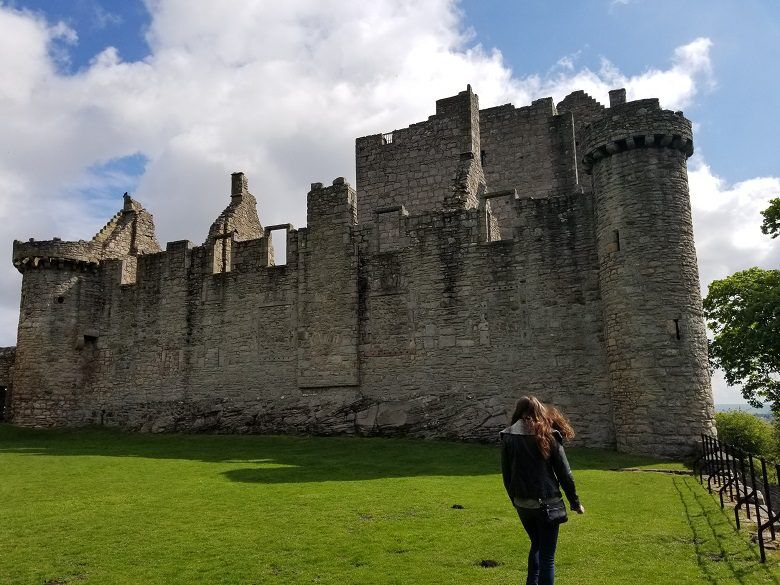 For our big trip this year, Kevin and I embarked for the British Isles. Since I'd been to the UK and Ireland before, the goal was to cram as much touristy stuff into 8 days as possible to give Kevin a good overview of the sights. Take a look at our trip itinerary, with only a few mistakes along the way, to see how to travel across the UK and Ireland.
Follow along on our whirlwind 8-day trip to England, Wales, Ireland, and Scotland! In this itinerary, I'm giving you the rundown of everything we did on our vacation (and a few mistakes we made so you can avoid them!).
I hope you find this UK and Ireland itinerary helpful for planning your own travels!
8 Days in the UK and Ireland Travel Itinerary
Day 1: London, England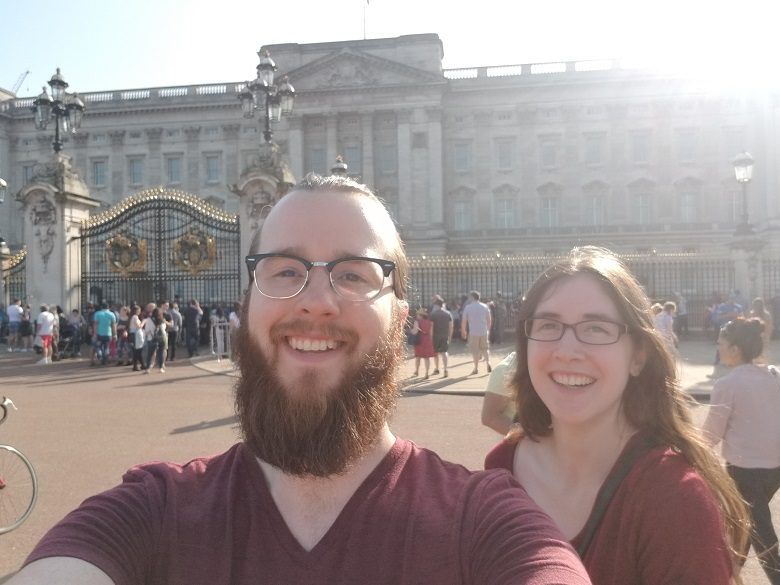 We started out in London, England, arriving early on a Sunday. After getting over some jet-lag crankiness, we ventured out for some sightseeing with me giving Kevin a walking tour of London's top sights: Westminster Abbey, Big Ben and the Houses of Parliament, Buckingham Palace, etc.
I mapped out a route that takes you around to many of the main London spots, which you can read combined with our Day 3 activities here: 2 Days of Sightseeing in London
Day 2: Stonehenge, England
On Monday, we got away from the city and went on a small group tour to Stonehenge. The tour had so much more than just Stonehenge, though. It took us to sights of mystery and intrigue, most of which are associated with the King Arthur legend. We saw Glastonbury Tor, the Chalice Well, Glastonbury Abbey, and as a bonus, our tour guide took us to Avebury Stone Circle, the largest stone circle in Europe.
You can read more about the tour here: A Magical Day Tour of King Arthur's England
Day 3: London, England
We were back to wandering around London on Tuesday. Our itinerary for the day included the Tower of London, the British Museum, and the National Gallery. You can read more about this in the London sightseeing link above.
Since the British Museum and the National Gallery are both free, I've thought up other fun free things to do in London, which you can read here: 11 Free Things to Do and See in London
Day 4: Cardiff, Wales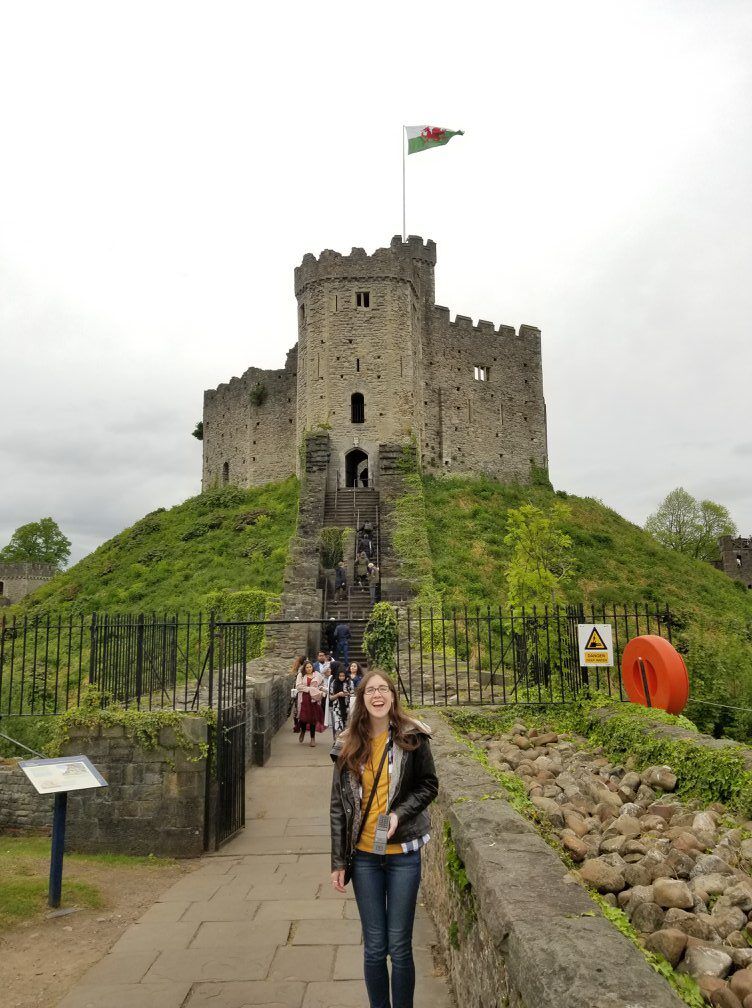 Wednesday we took a train from London to Cardiff, Wales. We only had a couple activities planned for Cardiff: Cardiff Castle and National Museum Cardiff. If we had taken more time in Wales, I'd have loved to see more of the city.
Here's how to spend just a short amount of time in Cardiff: 24 Hours in Cardiff, Wales
Day 5: Dublin, Ireland
After a short plane ride on Thursday, we were in Dublin, Ireland. Pro tip: Don't schedule your Book of Kells tour tickets for the same time as your plane trip. We had more planned for our first day in Dublin, but due to the aforementioned scheduling conflict, we had to cut some things. Instead, we ran to make the Book of Kells and then I spent the rest of the afternoon giving Kevin walking tour of some Dublin sights.
I've mapped out another walking tour, along with opening times of attractions for those of you who are better schedulers than we are, here: 1 Day of Sightseeing in Dublin
And if that's not enough for you, here are some free things to do: 7 Free Things to See and Do in Dublin
Day 6: Southern Ireland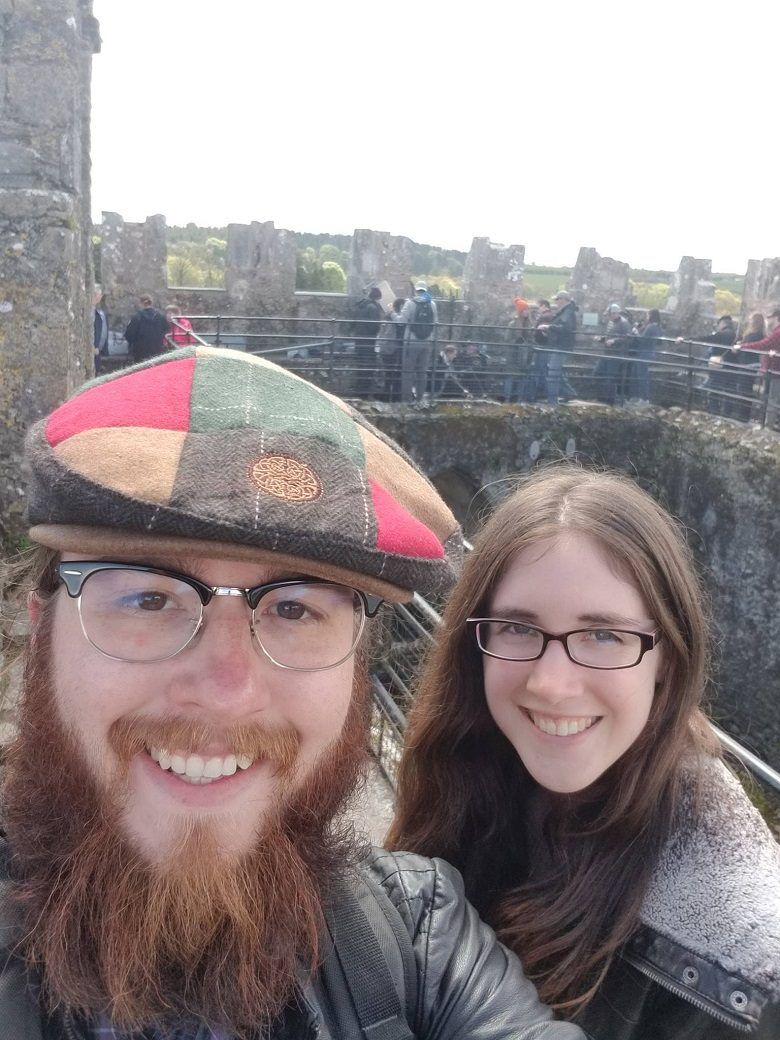 On Friday, we took a day trip across the southern counties of Ireland. Stops on this trip included the Rock of Cashel, Blarney Castle, and Cahir Castle. For anyone looking to get from Dublin to Blarney to kiss the Blarney Stone, this is a tour I definitely recommend for one main reason: three castles in one day.
Learn more about all three of these castles here: A Day Trip Traveling Across Southern Ireland
Day 7: Edinburgh, Scotland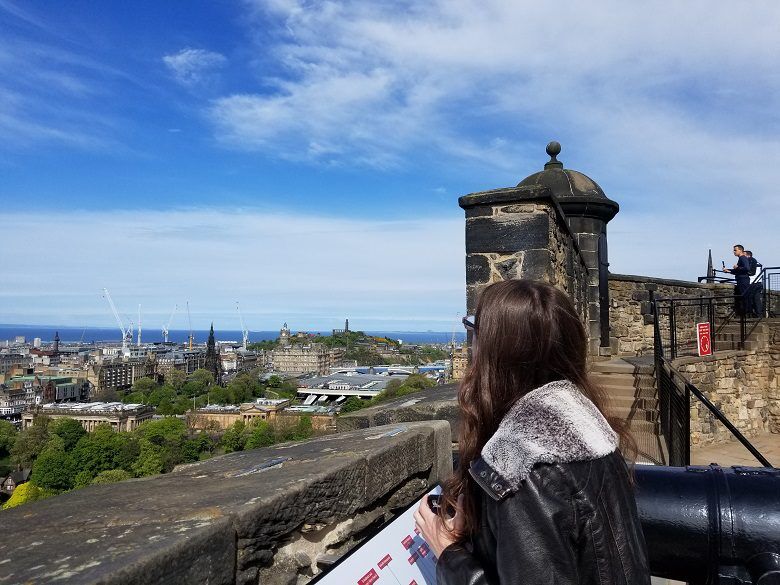 We were back on another plane on Saturday, this time flying to Edinburgh, Scotland. The one thing on our agenda for Saturday was Edinburgh Castle, and after a backpack mishap, we explored the castle. After than, we were free to wander the Royal Mile without aim.
For other aimless wanderers, here's some free sights in Edinburgh that are great to visit: 5 Free Things to See and Do in Edinburgh
Day 8: Edinburgh, Scotland
On Sunday, our last day, we went out to Edinburgh's "other castle" — Craigmillar Castle. It's 3 miles south of the City Centre, but the castle is great because they let you have the run of the place, encouraging you to open any door that isn't locked.
Our Edinburgh trip was split over two days, but you could easily do this itinerary in the same day: 24 Hours in Edinburgh, Scotland
Once we explored the vast amount of rooms at Craigmillar Castle, we hopped on yet another plane, this time back to London. Then we spent the rest of the afternoon getting to our hotel and resting up for another big flight back to Atlanta.
---
Ready to travel across the UK and Ireland? Plan your trip with these tips.
---
Cheers!
Paige
Leave your UK and Ireland travel tips in the comments below!