Are you dreading packing for your next trip? You don't have to! With the right packing hacks, you can make the most out of your suitcase space, make your packing process faster, and ensure that you don't forget anything. Discover the best packing hacks that will make you a travel pro.
Traveling can be an immensely stressful experience. Between trying to choose the right destination, packing the perfect bag, and double-checking all your necessary documents, getting ready for a trip can be extremely overwhelming.
But with a few simple packing hacks, you can be prepared for your next vacation. There are plenty of hacks that can make packing easier, faster, and more efficient so you can start enjoying your trip free of stress.
In this post, I'll show you how to pack light, organize your belongings with ease, and find extra space in your suitcase. Get ready to pack like a pro and set off for a stress-free trip!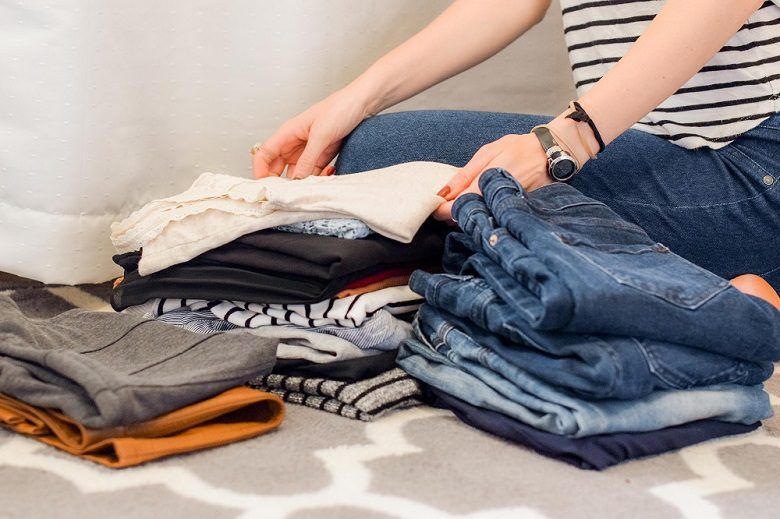 Top Packing Tips
Having to fit everything we need into a single bag and worrying we'll forget something essential can quickly turn a fun vacation into a stressful one. Fortunately, there are ways to make packing easier and less stressful. From packing cubes and compression bags to simple packing techniques, these packing tips will help you get packed in no time!
Maximize Your Space With an Expandable Backpack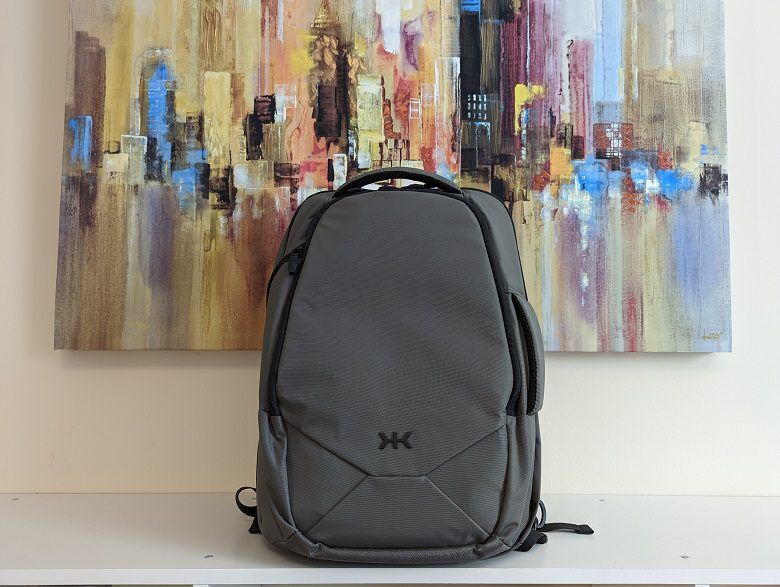 An expandable backpack is the perfect solution for those looking to maximize their packing space when traveling. The Knack Pack is my expandable backpack of choice.
An expandable backpack has a unique design that gives you the flexibility to adjust the size of your bag based on what you need to bring. Bags like the Knack Pack also come with tons of pockets to help you keep your luggage organized. Plus, backpack's expandable design will ensure you have the space you need without adding extra weight.
An expandable backpack is so versatile. Whether you're headed on short weekend getaway or a days-long vacation, an expandable backpack is the ideal choice for anyone looking to maximize their packing space.
Read my Knack Pack review here.
Roll Your Clothes to Make More Room
When you're packing for a vacation, you should roll your clothes instead of folding. The rolling method is one of the best ways to save space in your suitcase.
By rolling your clothes, you can better organize the items in your suitcase, and it will also help protect your clothes from wrinkles. Since rolling your clothes conserves more space than folding, you can pack more items and make sure you have everything you need for your vacation.
Make Use of Packing Cubes to Keep Clothes Organized
Packing cubes are another a great way to keep your clothes, electronics, and toiletries organized when packing for a vacation. Use packing cubes to separate out each item — like tops, bottoms, underwear, and accessories — as an effective way to compartmentalize your belongings and maximize the space in your luggage.
With a suitcase, or expandable backpack, organized by packing cubes, you'll be able to easily find and access your items quickly and effortlessly. Plus, packing cubes come in a variety of shapes, sizes, and colors and are usually lightweight, durable, and come in reusable materials, making them an eco-friendly way to stay organized while traveling.
I really like the Knack expandable packing cubes for compressing down my clothes so they fit easily in my luggage.
Have a Packing Checklist So You Don't Forget Anything
A packing list is an incredibly useful tool when it comes to preparing for a vacation. Take the time now to jot down everything you need to bring on your trip so that you can stay organized and avoid having to buy over-priced essentials when you travel.
With a packing list, you'll avoid forgetting any important items, especially if you're in a rush. When you have a list to refer to, you're able to rest assured knowing that you won't forget something essential like your passport or an extra pair of shoes.
Having a list handy can also make sure that you don't overpack. A packing list may not be the most exciting part of planning for a vacation, but it's a necessary tool for making sure everything goes smoothly.
Plus, once you've made your packing list, you're set for every other trip you plan to take!
Wear Your Bulky Clothes to Save Precious Room in Your Luggage
When you're packing for a vacation, bulky clothing like jackets, sweaters, boots, and other shoes can be a real space hog. But if you wear your bulky items, you can save precious room in your suitcase.
Not only will you save space, but wearing your bulky clothing will also keep them from getting wrinkled in your bag.
So make sure to layer when you travel, especially if you're traveling in the winter or to somewhere cold, opting for having your bulkier items as your airport outfit.
Start Packing!
Packing for a trip shouldn't have to be time-consuming and stressful. With the right packing hacks, you can make the most out of your suitcase space, make your packing process faster, and ensure that you don't forget anything. Utilize these packing hacks to become an expert in the art of packing for any destination.
Looking for more travel packing tips? Check out these posts:
---
Ready to take a vacation? Plan your trip with these tips.
---
Cheers!
Paige
What are your favorite packing hacks? Share your tips in the comments below!