Douglas, Georgia is a hidden gem in the Southeast, and the best way to explore its beauty and charm is by checking out the best things to do. You won't want to miss any of these Douglas attractions!
Get off the interstate and explore South Georgia! Draw a triangle between Savannah, Macon, and Valdosta, and in the middle you'll find Douglas, Georgia, a charming southern town of 11,000 people. It's perfect for a short stop on your next South Georgia roadtrip! 
If you're looking for something to do in Douglas, Georgia, you're in luck. There's a plethora of great activities and attractions in this charming southern city that you won't want to miss.
From historical sites to outdoor activities, Douglas has something for everyone to enjoy. Find the top things to do in Douglas, Georgia below and start planning your next trip!
Top Things to Do in Douglas, Georgia
Whether you're into outdoor activities, history, shopping, food, or just looking for a Southern experience, Douglas has it all.
1. WWII Flight Training Museum
The World War II Flight Training Museum and 63rd AAF Flying Training Detachment has a mouthful of a name and packs a lot into a small museum. This contract pilot school enrolled 5,000 to 10,000 cadets between 1941 and 1944 for primary flying school. Here, they were taught flying concepts and received hands-on experience.
The instructors' barracks are now a two-room museum on the cadets, training, and facilities. You can walk around the 10-building campus, and you may be able to receive a guided tour of the two airplane hangers with restored planes. The campus is listed on the National Register of Historic Places.
Admission is a requested $3 donation.
2. General Coffee State Park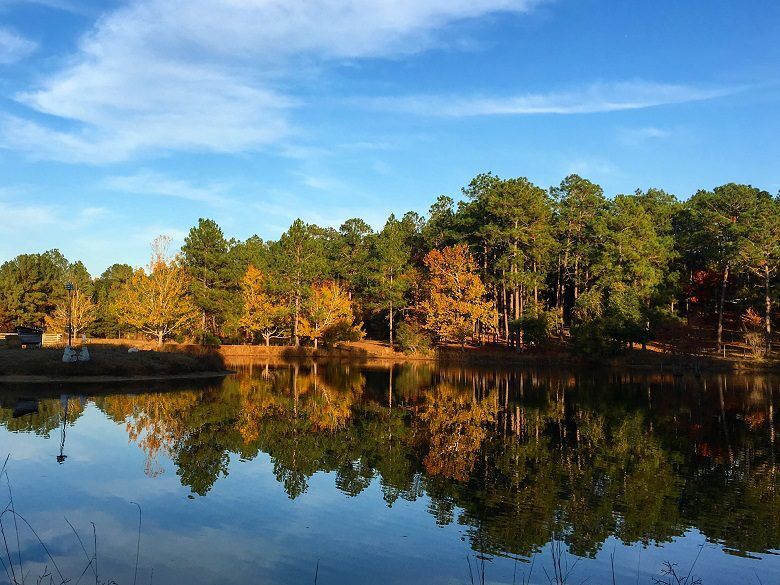 Located just 10 minutes outside of Douglas is General Coffee State Park.
Named after US Congressman General John Coffee, General Coffee State Park covers 1,500 acres of park land with hiking trails, horse-back riding trails, campsites, a lake, and Heritage Farms with educational programming and farm animals.
Admission to the park is a $5 parking pass fee.
Read more about visiting General Coffee State Park in this guide.
3. Heritage Station Museum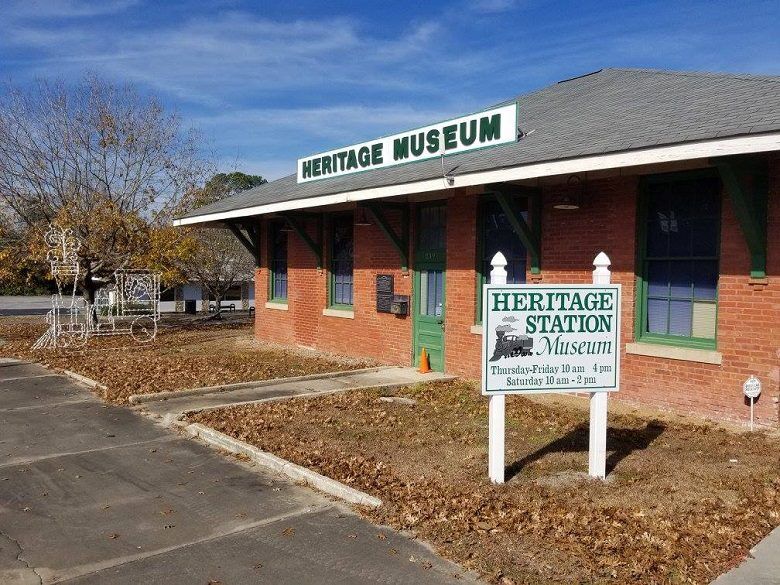 The Heritage Station Museum is located in the old Georgia and Florida Railroad Depot that serviced passengers from 1907 to the mid-1980's.
In 1999, the depot was renovated and reopened as a museum that highlights Douglas's railroad history and train memorabilia. It also features exhibits on local military, agricultural, African-American history.
Admission to the museum is a requested $1 donation per person.
4. Paulk Vineyards
Paulk Vineyards, located just a 25 minute drive to the town of Wray, is the largest muscadine vineyard in the world. They have over 600 acres of vineyard, so if you see vines in the area, they most likely belong to Paulk.
They've operated since 1970 supplying the fruit to other companies, but in 2017 they started making and bottling their own wine, and in 2019 they opened their tasting room in Wray.
You can taste their collection of 19 different wines, 11 of which are award-winning. Each tasting consists of 5-6 wines for $5. They also offer wine slushies, juices, jellies, and supplements for sale, bottles, wine merchandise, and charcuterie boards.
Read more about visiting Paulk Vineyards in this guide.
5. Antique Shopping
Douglas's downtown area is known for its antique shops, like the Town Square Antique Mall, which holds a sprawling display of antique furniture, clothing, books, toys, jewelry, and more.
There is no shortage of places to snag a deal when antique shopping in Douglas.
6. Shoppes at Tip Top
The Shoppes at Tip Top in Downtown Douglas are a collection of local business located in a village behind the Tip Top Deli.
These stores include clothing boutiques, gifts, antiques, galleries, and more.
7. Lone Hill Cemetery
If you like traipsing around cemeteries, like I do, Lone Hill Cemetery is a small, peaceful one.
Established in 1848, the cemetery is the final resting place of many early settlers of the surrounding communities.
It also has Georgia's largest eastern redcedar tree, standing 57 feet tall with a limb span of more than 75 feet.
8. City of Douglas Cemetery
Another great cemetery for a stroll is the City of Douglas Cemetery. This 40 acre cemetery features beautiful 50-foot-tall Italian Cyprus trees surrounding historical monuments.
The first person buried in the cemetery was David Kirkland, one of Douglas' first merchants, who died after being thrown from his horse in 1865.
You can find the graves of former Douglas Mayors, many Coffee County Sheriffs, Senators, Representatives, and former Commissioners from Douglas and Coffee County among the 7,000 souls buried here.
9. Wheeler Park
Go for a picnic in Douglas's Wheeler Park.
This beautiful and serene pine-shaded park features a playground for the kids, a baseball field, tennis courts, a picnic shelter, and plenty of picnic tables where you can eat lunch while enjoying the great outdoors.
Where to Stay in Douglas, Georgia
Find the perfect place to rest your head on your visit to Douglas, from the top rated accommodations to unique stays you can't get anywhere else.
More Things To Do in Douglas, Georgia
Just can't get enough of this South Georgia town? Check out these other helpful travel guides to Douglas.
---
Ready to visit Douglas, Georgia? Plan your trip with these tips.
---
Cheers!
Paige
What are your favorite things to do in Douglas, Georgia? Let me know in the comments!