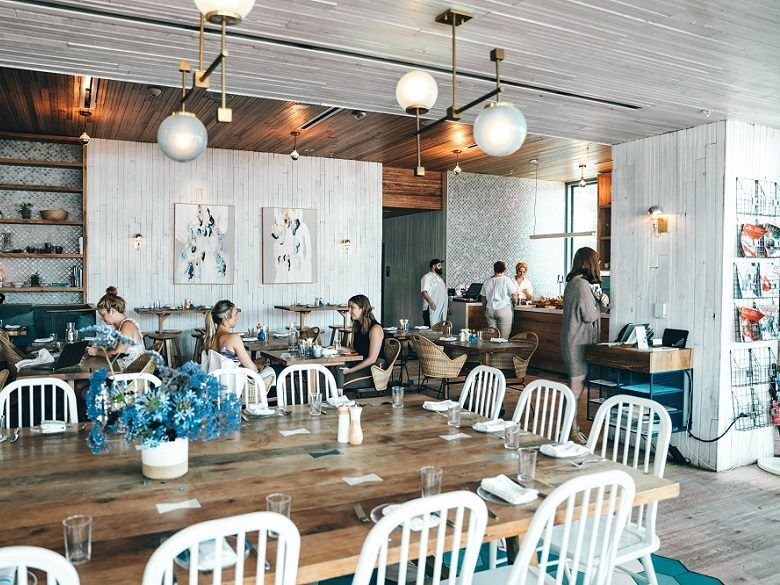 Environmentally conscious restaurants don't have to compromise on flavor or culture. These 10 Atlanta restaurants serve local, farm-to-table fare while reducing their waste streams and minimizing their impact on the environment. Read on to find the best eco-friendly restaurants in Atlanta, Georgia.
Top Eco-Friendly Restaurants in Atlanta
Herban Fix Vegan Kitchen
Midtown
A pan-Asian eatery, Midtown Atlanta's Herban Fix Vegan Kitchen offers a fully plant-based menu. Chef Wendy Chang creates bold vegan variations of classic Southeast Asian dishes that are both delicious and good for the environment.
Herban Fix dedicates itself to a healthy and eco-friendly lifestyle and serves fresh, sustainable, and tasty vegan cuisine that everyone can enjoy.
565 Peachtree St NE, Atlanta, GA 30308
Spring
Marietta
A neighborhood restaurant located in the Historic Marietta Square, Spring features a minimalist, seasonal menu made of ethically raised and locally sourced ingredients.
This restaurant supports local farmers and artisans and cooks simple, delicious dishes with the best ingredients. It's the perfect harmony of delicious and sustainable.
36 Mill St, Marietta, GA 30060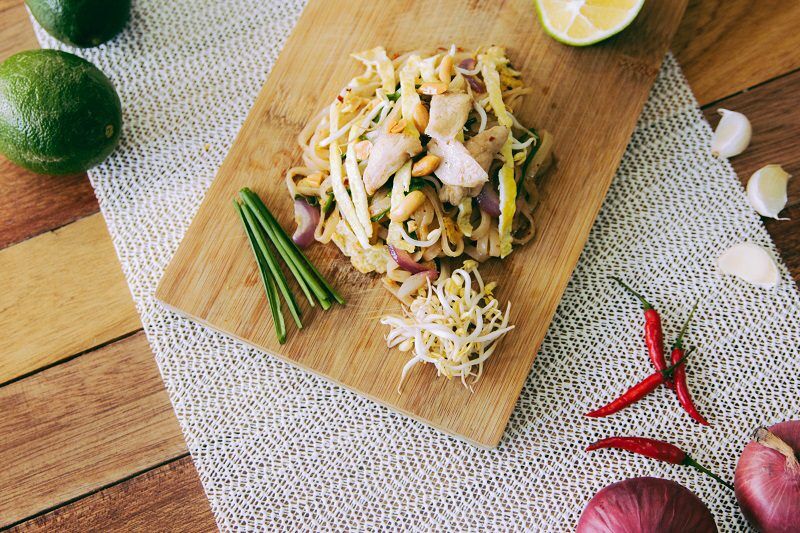 True Food Kitchen
Buckhead and Alpharetta
True Food Kitchen operates with the belief that the food you eat should make you feel better, not worse.
The eco-chic chain restaurant sources organic and in-season ingredients to create dishes designed for a healthy body. Their menu has something for everyone, including tasty gluten-free, vegetarian, and vegan dishes.
Buckhead: 3393 Peachtree Rd NE Ste 3058B, Atlanta, GA 30326
Alpharetta: 2140 Avalon Blvd, Alpharetta, GA 30009
Farm Burger
Buckhead, Decatur, Dunwoody, Grant Park, Mercedes-Benz Stadium, Midtown, and Virginia-Highland
Farm Burger is redefining the burger. Their business depends on local farmers, ranchers, and land stewards to provide 100% grass-fed beef and organic ingredients to create their delicious farm-fresh burgers.
The chain prioritizes seasonal, organic, and locally grown ingredients to create their simple menu.
Atlanta locations: View here
Upbeet
West Midtown
Upbeet, a fast-casual, counter-service eatery, has a mission of serving clean, healthy food without sacrificing convenience. Their menu is veggie-forward, providing a haven for vegans and vegetarians alike.
The restaurant's signature salads and grain bowls can be customized with organic vegetables, grass-fed animal proteins, non-GMO vegan proteins, and house-made dressings. Upbeet focuses on reducing waste by composting and recycling nearly everything used in the restaurant, using energy-efficient lighting, and installing water-efficient restroom fixtures.
1071 Howell Mill Rd NW suite a, Atlanta, GA 30318
Flower Child
Buckhead, Sandy Springs, and Westside
Flower Child makes their bowls, grains, greens, and wraps from scratch and using farm-fresh, locally-sourced ingredients.
The restaurant has a simple mission to provide soul-satisfying, healthy foods all while radiating positive vibes, creating healthy food for a happier world. They have something for everyone, including vegetarians, vegans, paleo, gluten-free, and more.
Buckhead: 3400 Around Lenox Rd NE, Atlanta, GA 30326
Sandy Springs: 6400 Blue Stone Rd, Sandy Springs, GA 30328
Westside: 1170 Howell Mill Rd, Atlanta, GA 30318
King of Pops
All around Atlanta
King of Pops focuses on doing good, both for the community and for the environment. Their flavorful popsicle stands that are parked all over Atlanta provide ecologically responsible, fresh, and all-natural treats.
King of Pops sources its dairy and in-season fruit from local farms, they've created their own local compost operation, and they continue to push themselves to do better every day. This is a company that strives to change the world, one popsicle at a time.
Atlanta locations: View here
Lure
Midtown
Lure, a stylish and inviting seafood restaurant in Midtown Atlanta, takes a unique approach to sustainability.
The restaurant collects nearly 150,000 gallons of rainwater from its roof per year. It uses the water in the restaurant's toilets, thus recycling water, preventing urban runoff, and diminishing the amount of pollutants washed into local streams. Lure has also switched to biodegradable compostable straws and cut down on its glass usage since glass recycling is difficult for Atlanta restaurants.
1106 Crescent Ave NE, Atlanta, GA 30309
Cafe Sunflower
Buckhead
Cafe Sunflower is a popular vegan restaurant located in Buckhead that has been around for over 20 years. The restaurant is a pioneer of vegan cuisine and has mastered the art of plant-based cooking.
Cafe Sunflower has been a staple in Atlanta for over 20 years, cooking up tasty meals with purely plant-based ingredients. This sustainable restaurant has consistently been voted Atlanta's best vegan restaurant, and even non-vegans will be impressed by its selection of meatless meals.
2140 Peachtree Rd NW, Atlanta, GA 30309
Local Green Atlanta
Westside
Local Green Atlanta provides a wholesome fast food alternative, that's both affordable and delicious, for Atlanta's westside community. The fast-casual restaurant aims to improve health habits and end food deserts in its community.
Started in 2017 as a food truck by Atlanta songwriter Zachary "Big Zak" Wallace, the Vine City restaurant offers healthier food choices with a focus on a mostly plant-based menu. Popular items include the "Rapper's Delight" Salmon Philly, Cajun "Air" Fries, and "Lil Babies" Brussels.
19 Joseph E. Lowery Blvd NW, Atlanta, GA 30314
Travel Sustainably With These Eco-Friendly Posts
Where to Stay in Atlanta
Find the perfect place to rest your head on your visit to Atlanta, from the top rated accommodations to unique stays you can't get anywhere else.
---
Ready to visit Atlanta, Georgia? Plan your trip with these tips.
Book Your Flight: Find the cheapest flights using Skyscanner, my favorite flight search engine.
Find Accommodation: You can find top hotels in Atlanta using Hotels.com.
Save on Attractions: Save 40% on admission to Atlanta's top attractions using the Atlanta CityPASS.
---
Cheers!
Paige
What are your favorite eco-friendly restaurants in Atlanta, Georgia? Let me know in the comments!