At Kennesaw Mountain National Battlefield Park, you can walk through historic Civil War battle fields and explore war-era trenches and historic markers.
An expansive nature preserve, Kennesaw Mountain National Battlefield Park offers miles of trails and breathtaking views of the landscape.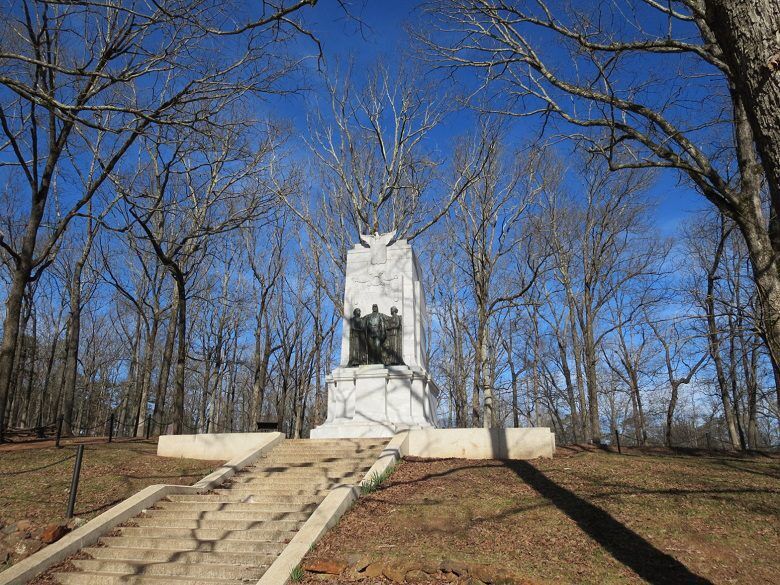 Whether you are a history buff who wants to experience the scenery of a Civil War battle site, a nature enthusiast looking to experience wildlife and diverse flora, or a hiker wanting a serene yet challenging experience, Kennesaw Mountain National Battlefield Park has something for you.
Kennesaw Mountain National Battlefield Park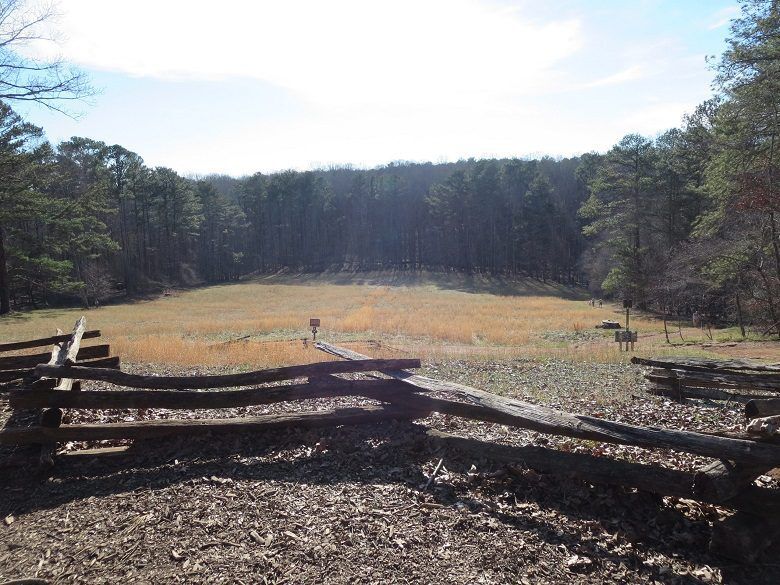 The 2,923-acre battlefield includes the site of some of the heaviest fighting of Sherman's Atlanta Campaign during the Civil War. The park contains 17.3 miles of hiking trails that wind through historic earthworks, cannon emplacements, and historic markers.
Hiking Cheatham Hill Loop Trail
Along the Cheatham Hill Loop Trail, you'll come across the grave of the unknown soldier. It's a simple grave surrounded by split-rail fencing and covered with rocks. The soldier was discovered when the trails were being enhanced in 1938. The soldier was reburied, fenced off, and a traditional veteran's headstone was placed on top of the grave.
As we walked, my friend told me a story she had heard of another body found in the park. An ambitious hiker had set forth off the trail to pave his own way deep into the woods when he came upon a skeleton from the Civil War era hanging from a tree.
The battlefield is one of the most haunted spots in Atlanta due to the bloodshed here. Who knows what paranormal activity you may come across as a result.
Cheatham Hill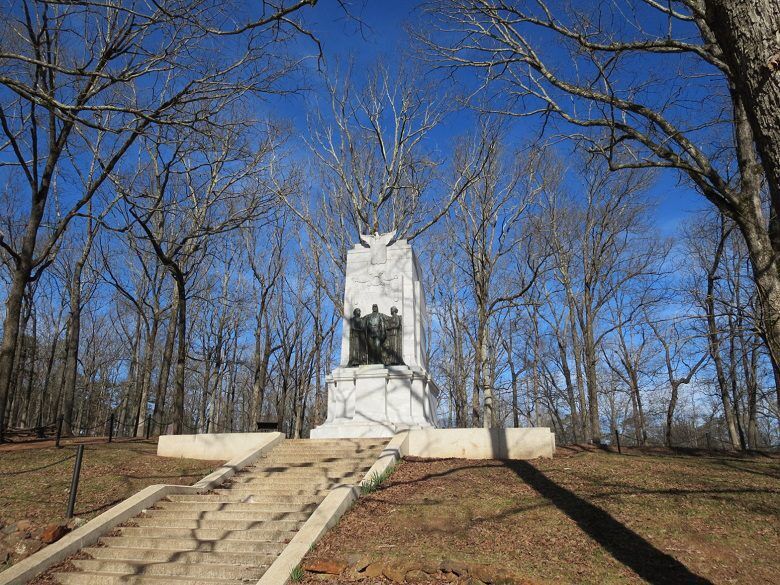 Further along the loop, you'll come to Cheatham Hill. A monument to Illinois soldiers sits atop the hill where the Confederate line came to a bend at what is referred to as The Dead Angle. The battle resulted in 3000 casualties for the Union side and fewer than 1000 for the Confederate side.
At the Dead Angle, Union Colonel Daniel McCook's brigade lost 307 men, most of whom were from Illinois. Survivors from the brigade bought 60 acres of land here in 1899 and donated it to the state of Illinois for a monument, which was dedicated on the 50th anniversary of the battle.
Although the battle at Kennesaw Mountain resulted in a Confederate victory, Sherman went on to capture Atlanta in the following days.
Hiking Essentials
Come prepared for your hike by making sure you pack the essentials. Check out this must-have hiking gear before you set off on the trails:
Nearby Hiking Trails
Looking for more hiking trails in Atlanta? Check out more of these amazing Georgia hikes:
---
Ready to visit Atlanta, Georgia? Plan your trip with these tips.
---
Cheers!
Paige
Have you hiked Kennesaw Mountain National Battlefield Park? Tell me in the comments.