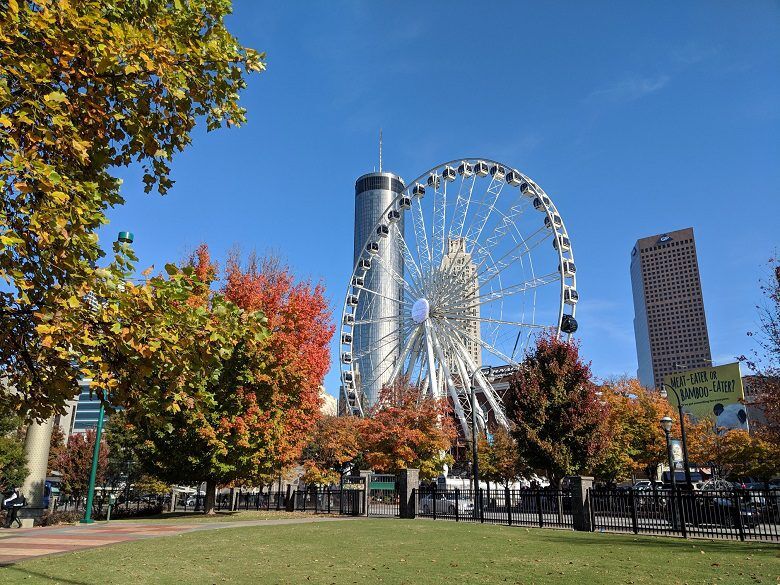 Atlanta has a surprising amount of green space for a city of its size. Nicknamed the "city in a forest", Atlanta has plenty of beautiful parks that provide an oasis in the midst of the bustling city. Get outside and enjoy a walk or a picnic in these top Atlanta parks.
Top 10 Parks in Atlanta
1. Piedmont Park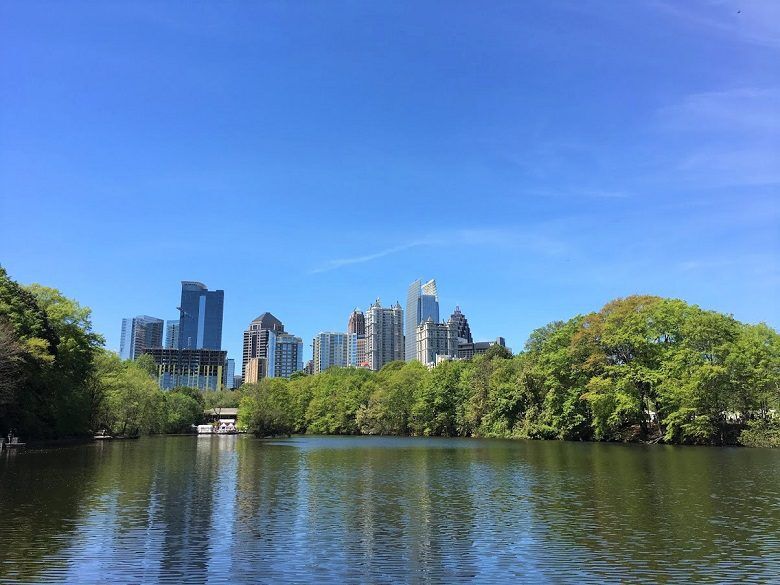 The 189 acre Piedmont Park is undoubtedly one of the best parks in Atlanta. Located in Midtown Atlanta, Piedmont Park plays host to several of the city's hottest events. Throughout the year, you can attend large events and festivals like the Atlanta Jazz Festival, the Atlanta Dogwood Festival, Music Midtown, and the Atlanta Pride Festival. In the summer, the park airs a series of classic films during their Screen on the Green event.
Throughout the year, Piedmont Park offers covered picnic areas, tennis courts, a lake with a dock for fishing, two playgrounds, several miles of walking and running paths, soccer fields, softball fields, volleyball courts, and a swimming center. It's the perfect spot for a romantic Midtown picnic date or a day out with the family.
2. Centennial Olympic Park
Centennial Olympic Park in Downtown Atlanta is an oasis in the middle of the city. The 22 acre park was created for the 1996 Summer Olympics and contains green space and an interactive fountain, the Fountain of Rings, that can be synchronized to a light and music display and is perfect for children to play in on a hot summer day.
Many of Downtown Atlanta's top attractions surround Centennial Olympic Park, including the Georgia Aquarium, the World of Coca-Cola, and the Children's Museum of Atlanta.
3. Grant Park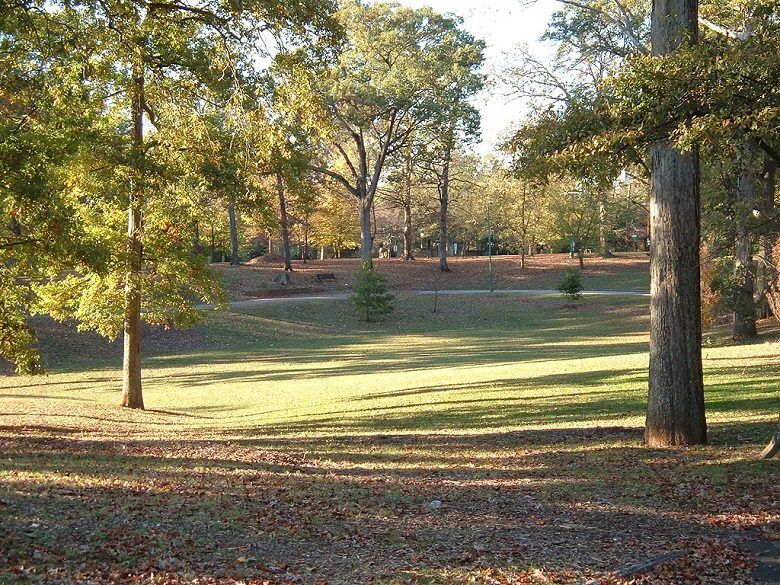 Grant Park, the oldest city park in Atlanta, was a gift to the city in 1883. Today, the park encompasses more than 131 acres. Grant Park grew in popularity thanks to the addition of a zoo, now Zoo Atlanta, and the Cyclorama circular painting of the Battle of Atlanta (which has since moved to the Atlanta History Center).
Grant Park plays host to several events throughout the year, including the popular Summer Shade Festival and the weekly Grant Park Farmers Market from spring to winter.
4. Historic Fourth Ward Park
Historic Fourth Ward Park in Atlanta's Old Fourth Ward was built on the site of the old Ponce de Leon amusement park. The park encompasses 17 acres in two sections and features a pond, an amphitheater, landscaped walkways, bridges, observation points, grassy fields, a shaded playground, a splash pad, and a skate park funded by Tony Hawk.
This park is made even more popular by its location to the Atlanta Beltline Eastside Trail. This greenway of trails that connect Atlanta's neighborhoods makes it easy to walk or bike from one hotspot to another. Historic Fourth Ward Park is one of the few parks to be directly adjacent to the Beltline, providing easy access to the park.
5. Woodruff Park
Woodruff Park occupies 6 acres of green space among the skyscrapers of Downtown Atlanta. The park is named for the former president of The Coca-Cola Company, Robert W. Woodruff. Woodruff Park contains a unique playground that spells out ATL, the International Peace Fountain, a gazebo, several monuments, and several pieces of public art and sculptures, including the famed "Phoenix Rising from the Ashes" sculpture that represents Atlanta's rebirth after the Civil War.
The park also hosts a number of festivals, events, performances, and free community programs each year. These events include Civil Rights Movement tours, Downtown History tours, and community outreach. You'll also find Wi-Fi, a Game Cart with free games you can check out, and a social worker dedicated to serving those in need in the park.
6. Chastain Memorial Park
Chastain Memorial Park in Buckhead is Atlanta's largest city park at 268 acres. The park includes jogging paths, playgrounds, tennis courts, a golf course, a swimming pool, a horse park, and an amphitheater.
The popular Chastain Park Amphitheatre holds concerts in the summer featuring a range of musicians. The Chastain Horse Park boards close to 65 horses, gives lessons, has a therapy program, and holds special events. The two walking and jogging trails are managed by the PATH Foundation.
7. Freedom Park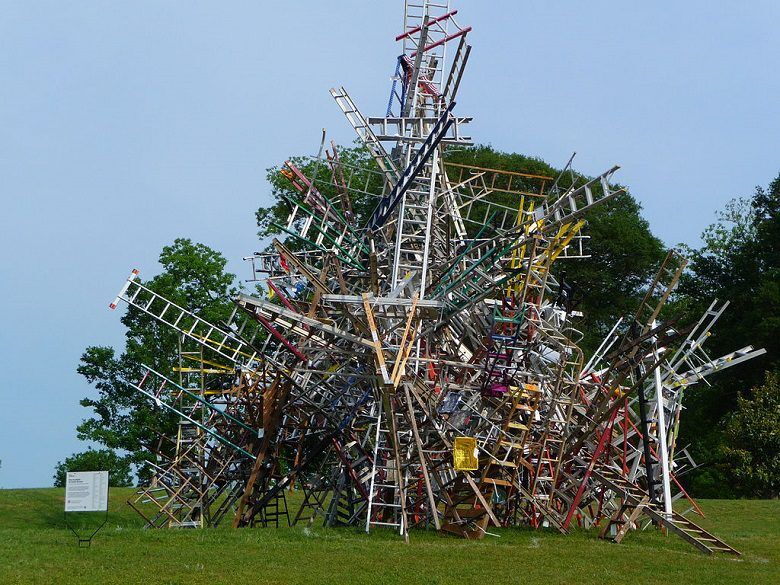 Freedom Park encompasses over 200 acres and connects together seven of Atlanta's historic neighborhoods: Candler Park, Little Five Points, Inman Park, Old Fourth Ward, Poncey-Highland, Virginia Highland, Druid Hills, and Lake Claire.
The park has eight miles of pathways for walking, jogging, and biking. Freedom Park is dotted with sculptures and public art on display, earning the designation of Atlanta's Art Park. The park also contains a butterfly garden, and hosts a farmer's market.
8. Lullwater Preserve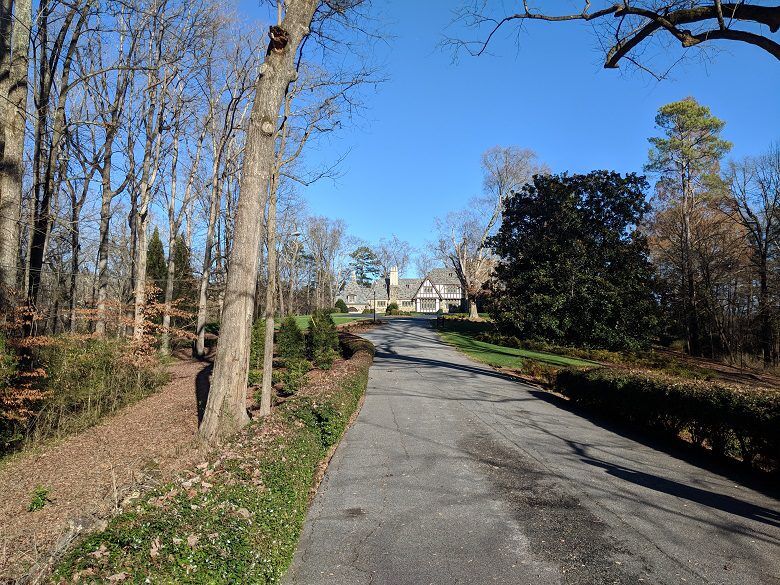 Lullwater Preserve in Druid Hills is nestled within Emory University's campus. The 154 acre preserve is home to the English Tudor mansion where the university president lives, the scenic Candler Lake, a 210-foot suspension bridge, walking and jogging trails, and expansive green space.
This hidden treasure of tranquility in the middle of Atlanta is popular with Emory University students and faculty, but it is open to the public as well. Bring a picnic lunch and find a grassy spot overlooking the walking trails and people-watch while you eat.
9. Oakland Cemetery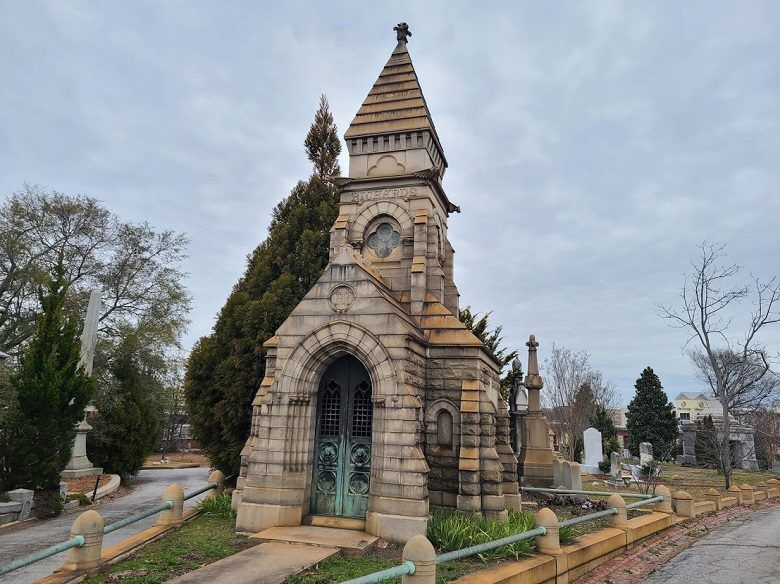 Atlanta's Historic Oakland Cemetery is the city's oldest public park. The 48-acre park is a notable example of a garden cemetery, which was a popular movement during the Victorian era that promoted larger, park-like public spaces. Victorian families would take outings to the cemetery as popular social activities.
Founded in 1850 as "Atlanta Cemetery", Oakland Cemetery is now the final resting place of many notable Atlanta figures. You can walk among the oak- magnolia-lined trails to explore the cemetery's Gothic mausoleums and treasure trove of sculpture and architecture. This is an excellent cemetery to learn more about Atlanta's history.
10. Morgan Falls Overlook Park
Morgan Falls Overlook Park in Sandy Springs is a 30-acre riverside park along the Chattahoochee River. This family-friendly park is perfect for a picnic date or a day of outdoor adventure.
The park includes picnic pavilions, a playground, hiking trails, a fire pit, porch swings with scenic views, and a boat dock. There is a seasonal outdoor outfitters offering rentals for stand-up paddleboards, kayaks, and canoes.
Where to Stay in Atlanta
Find the perfect place to rest your head on your visit to Atlanta, from the top rated accommodations to unique stays you can't get anywhere else.
Craving More Atlanta Activities?
If you need more things to do while visiting Atlanta, check out these top posts:
---
Ready to visit Atlanta, Georgia? Plan your trip with these tips.
---
Cheers!
Paige
What are your favorite parks in Atlanta, Georgia? Let me know in the comments!