Some of the links in this post are affiliate links. This means if you click on the link and purchase an item, I will receive a commission at no extra cost to you. All opinions are my own.
Prague, the bustling capital of the Czech Republic, is one of the most beautiful cities in Europe! There are a lot of great things to do in Prague, from experiencing traditional cuisine to discovering unique architecture. Plan an enchanting three days in Prague to experience old-world charm and Czech culture.
Our big family trip this year was to Prague, Czech Republic for a glorious 3-day vacation to the "City of a Hundred Spires".
With its old-world charm and unique landmarks steeped in history, Prague should be at the top of every traveler's list. Whether you only have three days in this beautiful city or longer to explore, you can use this guide to make the most of your time in Prague.
From top-rated attractions to in-depth tours, you'll be sure to find something from this list of top things to do to fit into your Prague itinerary.
Where to Stay in Prague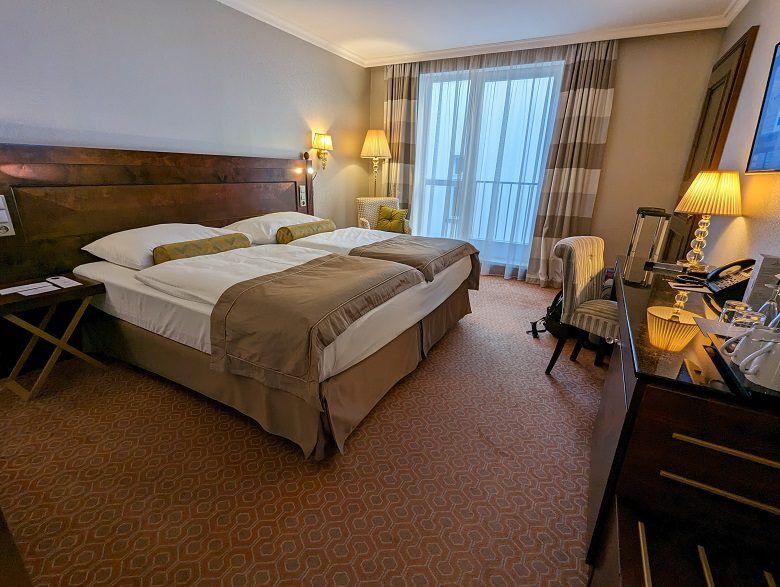 Most people will want to stay in or near Old Town when visiting Prague, since Old Town is the heart of the city. Luckily, Prague is very walkable, so you aren't far from the city's attractions wherever you stay.
We chose the COSMOPOLITAN Hotel Prague, a luxury boutique hotel that's on the edge of Old Town. The hotel is inside a converted 19th-century townhouse in Prague's shopping district, and it's just a 10 minute walk from Old Town Square.
The rooms are simple but comfortable. They have air conditioning, which is always a plus for us. There's a fitness center with a sauna and a swanky on-site restaurant
More Places to Stay in Prague
Find the perfect place to rest your head on your visit to Prague, from the top rated accommodations to unique stays you can't get anywhere else.
3 Days in Prague: The Best Things to Do
Make the most out of your three days in Prague with this list of must-see things to do. Whether you are a culture buff, a history enthusiast, or a foodie, you'll be sure to find something for you. This list of must-see spots will help you get familiar with the city's old cathedrals, famous monuments, and hidden gems, giving you a taste of what Prague has to offer.
Visit Prague Castle & Lobkowicz Palace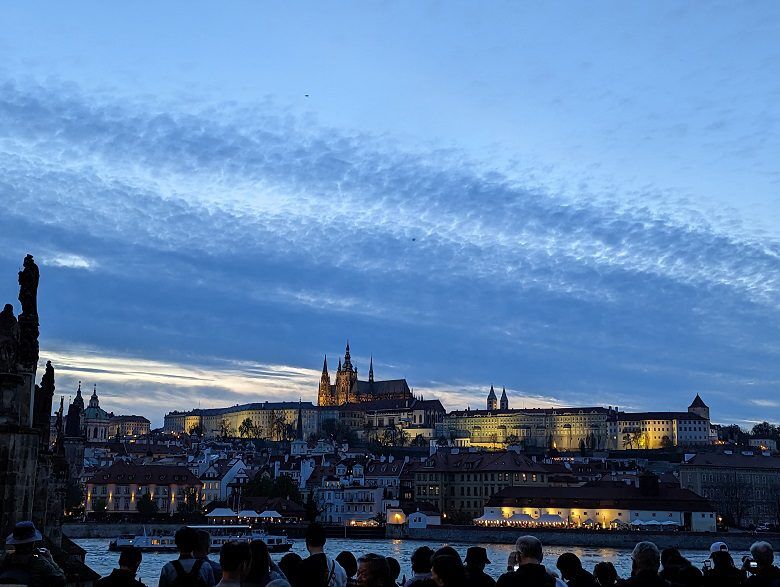 Prague Castle is a UNESCO World Heritage site and is the largest castle complex in the world. This ancient castle, founded around 880, occupies an area of about 750,000 square feet and measures 1,870 feet long and 430 feet wide. It is the official office of the President of the Czech Republic, and throughout its history it served as the seat of power for kings of Bohemia, Holy Roman emperors, and presidents of Czechoslovakia.
Lobkowicz Palace is part of the Prague Castle complex, but it is privately owned by the Lobkowicz family.
Within the castle complex, there are several historic buildings you can explore, like St. Vitus Cathedral, the Golden Lane, the Old Royal Palace, and St. George's Basilica. I'll talk more in-depth about each below.
I recommend booking this Prague Castle and Lobkowicz Palace combination ticket, which gives you entry into Lobkowicz Palace and all the historic buildings listed that are on the Prague Castle "basic circuit" ticket. This is the ticket we booked, and I found it was the best price for being able to see all these things.
Book your Prague Castle & Lobkowicz Palace ticket here.
Lobkowicz Palace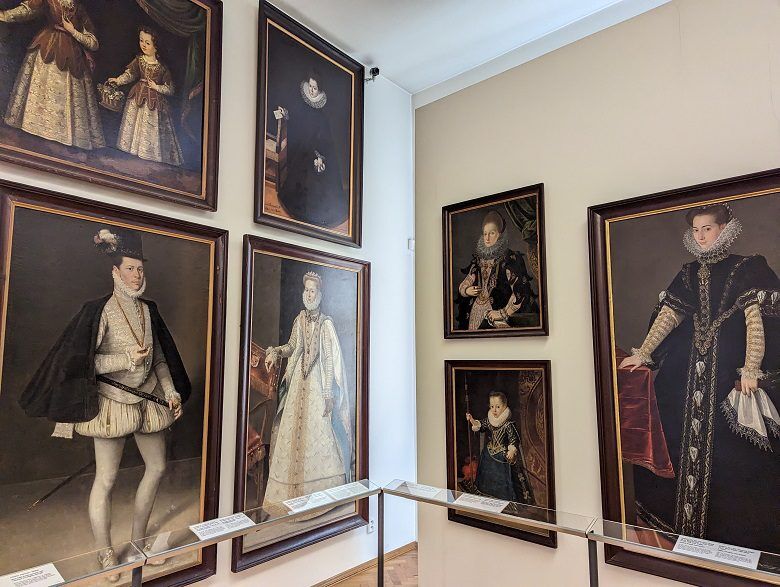 Lobkowicz Palace is the former home of the Lobkowicz family, a Czech noble family that is one of the oldest Bohemian noble families. The Palace first came into the family in the early 1600s.
During World War II, the Palace was seized by the Nazis. After the war, it was seized by Communist authorities and held until the fall of the Communist government in 1989. After a long restitution process to return confiscated properties, the Palace finally returned to the Lobkowicz family in 2002.
The family opened the Palace to the public to display the family's collection of art, furnishings, music, and military equipment.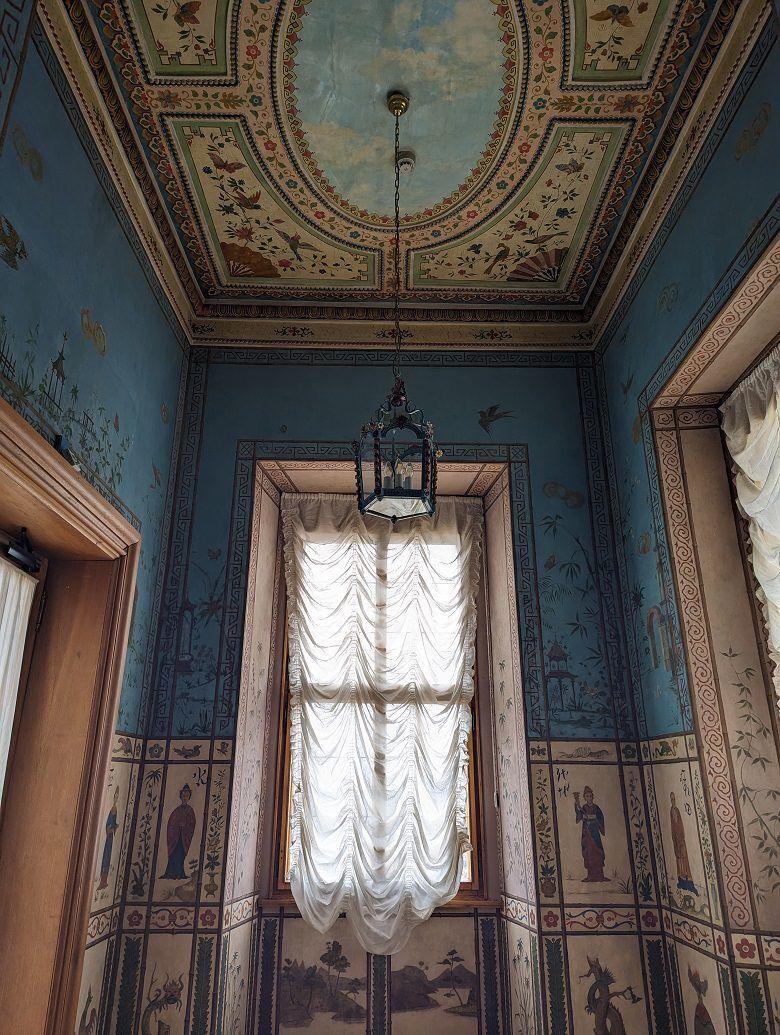 A tour of Lobkowicz Palace gives you a look at the oldest and largest privately owned art collection in the Czech Republic. There are family portraits, The Hay Harvest by Pieter Brueghel the Elder, two paintings of London by Canaletto, graphics and drawings, decorative arts, a music archive with works by over 500 composers and musicians, mounted hunting trophies, and a collection of 17th-18th century rifles and pistols.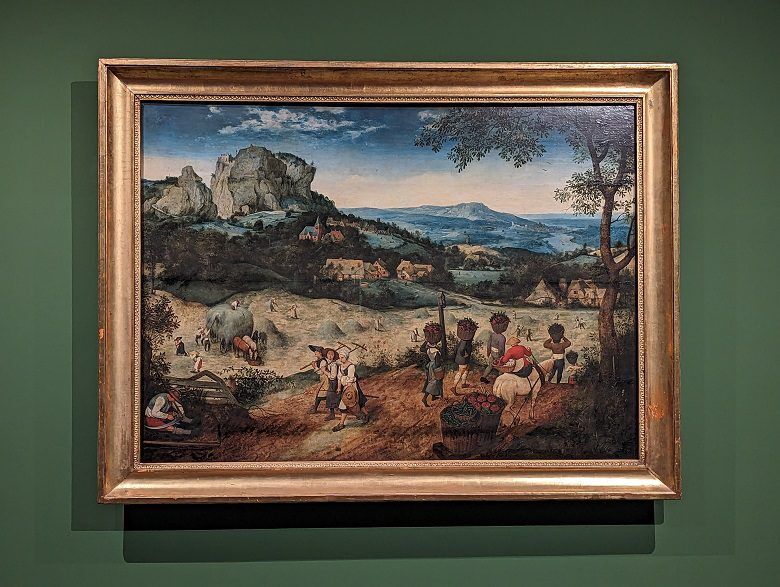 You can also attend a midday concert at Lobkowicz Palace and listen to members of the Czech Philharmonic Orchestra play in the 17th century Baroque Concert Hall.
Prague Castle Old Royal Palace
The Old Royal Palace was the original residence building at Prague Castle. It was mostly a wooden building when it was built in the 9th century, and it was turned into a stone Romanesque palace in the 12th century. In the 14th century, the building was enlarged with a Gothic vaulted interior.
After the 15th century, the Old Royal Palace was used for coronations, conferences, and offices.
St. George's Basilica
St. George's Basilica was the second church built at Prague Castle, and now it's the oldest surviving church within the complex. It was built in 920 in the Romanesque style.
St. Vitus Cathedral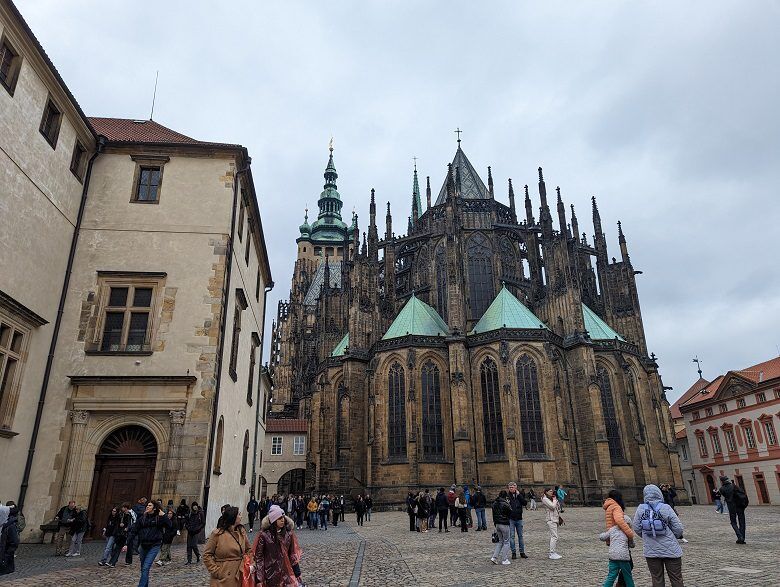 St. Vitus Cathedral is the largest and most important church in the Czech Republic. The Gothic cathedral was the third church built on this site, with construction beginning in 1344. But the cathedral wasn't completed until 1929.
Coronations of Czech kings and queens took place in the cathedral, and several patron saints, sovereigns, noblemen, and archbishops are buried here.
The cathedral is filled with beautiful, ornate stained glass.
Golden Lane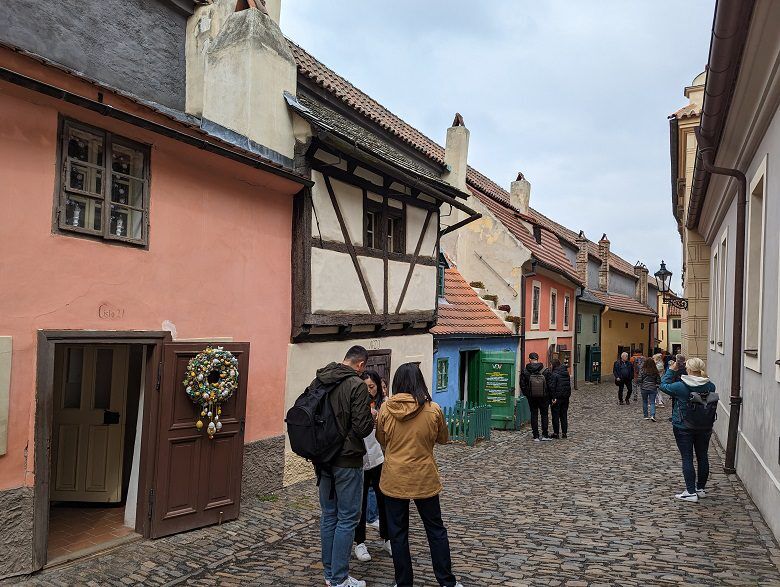 The Golden Lane along the northern side of the castle is a row of small 16th century homes built to house the castle soldiers and goldsmiths (the lane used to be called Goldsmith Lane before being shortened to Golden Lane).
The small homes were occupied until World War II. Czech writer Franz Kafka lived in house No. 22, and a famous fortune-teller "Madame de Thebes" lived in No. 14 (she was arrested because of her prediction of the fall of the Third Reich). In the 1950s, the homes were painted in bright colors.
At the end of the Lane, you'll exit to Daliborka Tower. The bottom floor of this tower was used as Prague Castle's prison.
The tower is named after its first prisoner, a knight named Dalibor from the village of Kozojedy, who was imprisoned for housing rebel serfs during an uprising. Local legend says that he taught himself to play violin while he was imprisoned.
Book your Prague Castle & Lobkowicz Palace ticket here.
Have Some Hot Chocolate at Choco Café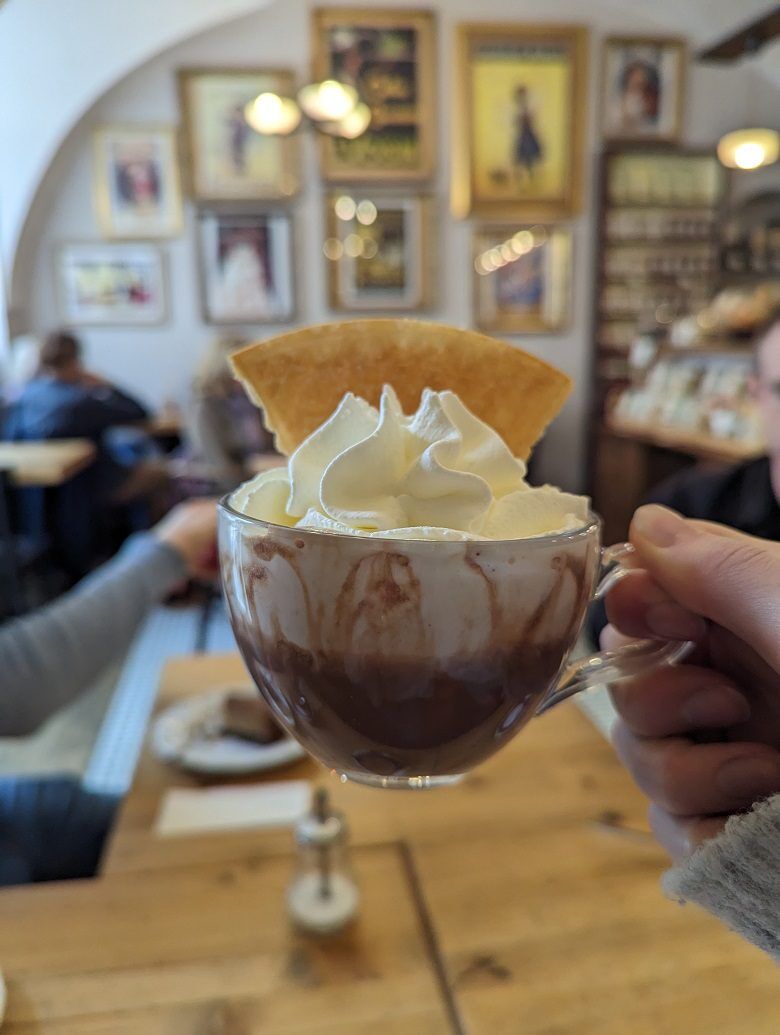 After leaving Prague Castle, we were walking down Nerudova and noticed that there were a ton of chocolate shops. I'm not really sure why there seem to be so many right here, but we were enticed by a café that said they had 50 types of hot chocolate.
Choco Café is a small shop with hot chocolate, desserts, and chocolate you can take home. They have hot chocolate plain, with add-ins like nuts or ginger or fruit, with alcohol, made with cocoa beans grown exclusively in one country or region, or made with beans harvested on a particular plantation. They also offer coffee and non-chocolate drinks.
We tried a variety of delicious treats: an Arriba hot chocolate (a variety from Ecuador), plain milk chocolate, hot chocolate with whipped cream, mulled wine, a chocolate cake, and a peanut butter cheesecake.
Visit the Museum of Alchemists and Magicians of Old Prague
The Museum of Alchemists and Magicians of Old Prague is a very small museum, but we really learned a lot about alchemy here.
The first part of the small museum gives you some insight into the history of alchemy. You can also read stories of different alchemists and magicians in Prague. One room is set up to look like the legend of Faust, who sold his soul to the devil for knowledge and power, being taken by the devil through a hole in the ceiling.
The second part of the museum is a climb up to the top of Kelley Tower. Edward Kelley was a 16th century alchemist who lived here and put his laboratory in the attic of this building. A guide will take you through the recreation of Kelley's warehouse and laboratory and will explain Kelley's work. A model of William Shakespeare is displayed here because some people think Shakespeare might have been friends with Kelley, under an assumed name, during what's known as his "lost years" when there's no record of where Shakespeare was.
Once you've learned all about alchemy, it's time to try some elixirs yourself at the Alchemist Tavern!
Have a Drink at the Kellyxír Alchemical Lab Pub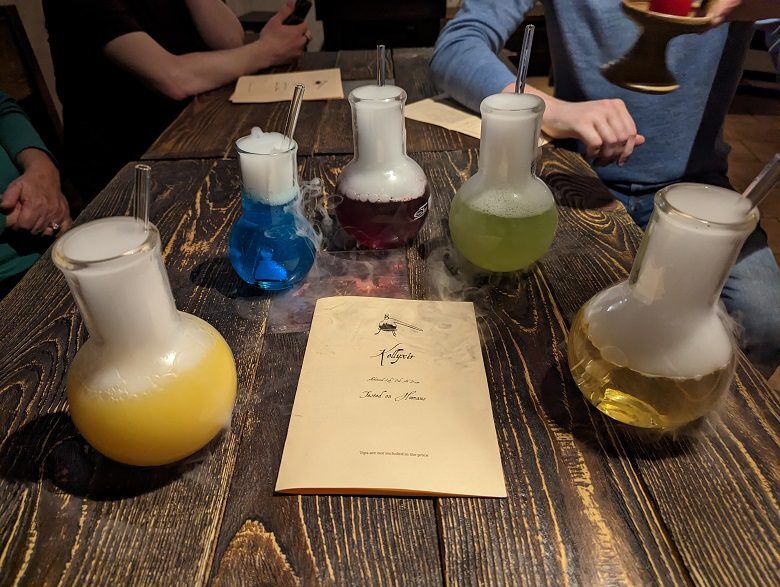 Have a drink straight from Edward Kelley's lab!
Kellyxír Alchemical Lab Pub serves completely normal drinks, just with a little added flair of rounded flasks and bubbling dry ice. They serve food, too, but we were just here for the drinks.
The drinks all have great names, too. We had the Nasty Alchemist On The Beach, Shakespeare's Drinking Ink, The Essence of the Philosopher's Stone, Herbs Fresco, Bexit Tincture, Al-Caribbia, Archimboldo's Sketch, Blood of Inman The Knight, and the fan favorite Let's Try To Say After Drink: Strčprstskrzkrk.
(Because I know you're wondering: Strč prst skrz krk is a Czech tongue-twister that means "stick a finger through the neck". After hearing our waitress say it, Kevin was able to get pretty close! But that was before the drink, and he definitely couldn't do it after.)
Walk Down the Narrowest Street of Prague
The narrowest street of Prague is a skinny stairway between two buildings that has pedestrian traffic lights at each end to let you know when the stairway is free. It's just under 20 inches wide at its narrowest spot.
The stairway leads to a restaurant at the bottom. There's no other way out but back up the stairs. We had to wait for a bit because the button for the light at the top of the stairs wasn't working, but typically you should be able to press the button and it will give you the "walk" signal when the stairs are free.
You'll find the narrow street at U Lužického semináře, 118 00 Malá Strana, Czechia.
Cross Charles Bridge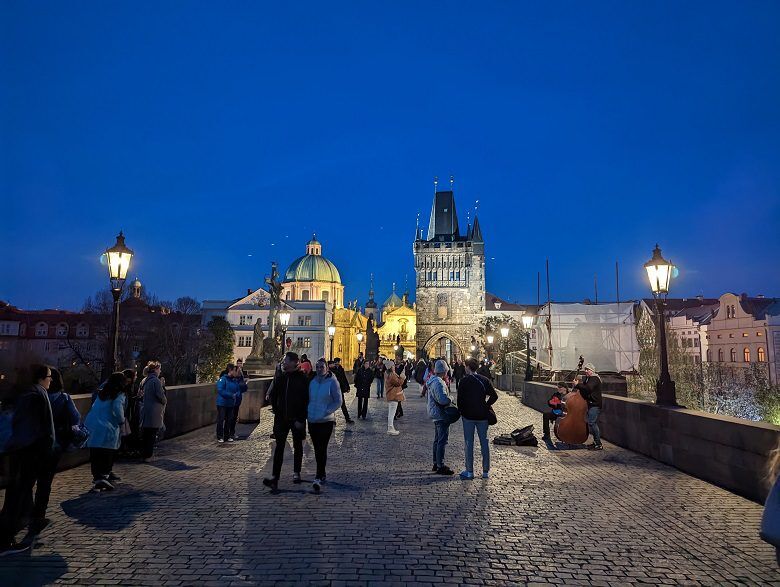 Charles Bridge is the famous medieval stone bridge that crosses the Vltava river in Prague. King Charles IV had the bridge constructed in 1357, and it was mostly referred to as Stone Bridge or Prague Bridge until 1870 when the name was officially changed.
It was the only bridge crossing the Vltava river in Prague until 1841. Today, it is a pedestrian-only bridge that connects Old Town and Lesser Town. It's 1,693 feet long and 33 feet wide.
The bridge is flanked by two fortified Gothic towers in Lesser Town and one in Old Town. Thirty statues of saints were erected to decorated the bridge in the 1600s-1700s (these are all replicas now, but you can find the originals in the National Museum).
There is a Charles Bridge Museum that tells you about the history of the bridge. You get free entry with your Prague Castle ticket, the Prague Castle/Lobkowicz Palace combo ticket, and with a lot of other combo tickets like this Historical River Cruise.
Most reviews say the museum is small and not really worth the ticket price on its own, but people were generally pretty happy with it as a bonus to a tour they already wanted. We decided to skip the museum and just admire the bridge from the outside.
Chill Out at the Ice Pub Prague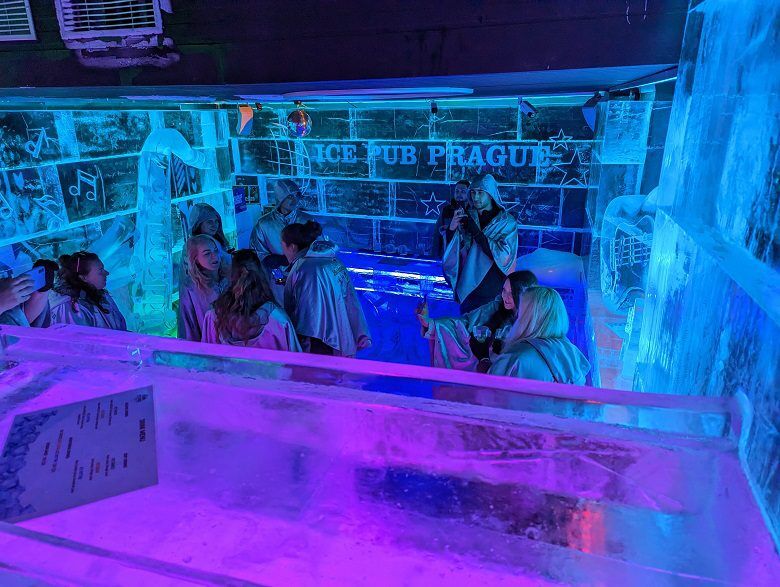 Ice Pub Prague is an interesting experience where everything — the walls, bar, tables, sculptures, and glasses — are made of ice!
It's technically part of Karlovy Lázně, a 5-story club that's the largest music club in central Europe. But you don't have to go to the club to get to it, you just go through this pedestrian tunnel under the U Šalamouna building right next to Charles Bridge.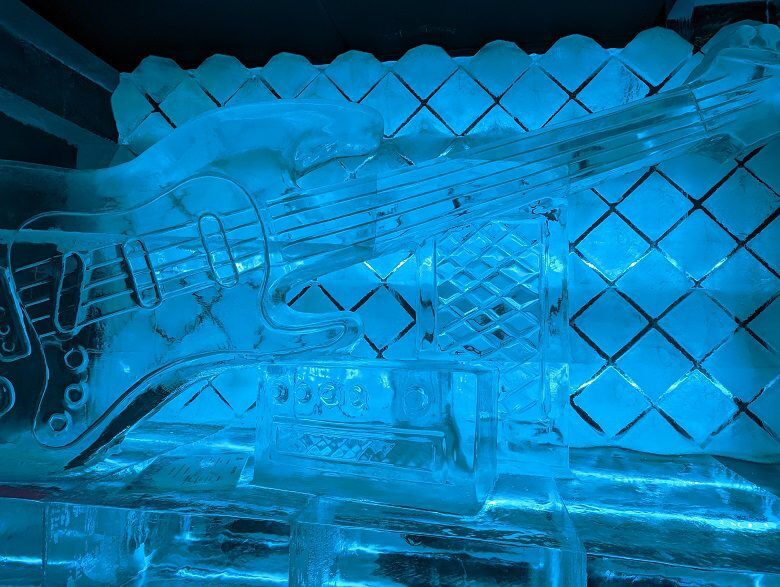 You book your 20 minute time slot, which includes either a vodka cocktail or a mocktail, and then pick up a thermal poncho with sleeves and a hood, as well as some gloves to keep you warm. Then they let you into what's essentially a giant restaurant freezer that's been iced over. The floors are extremely sticky, and I bet that's to keep it from icing over and to keep people from slipping.
The drink menu is simple: Sweet, Sour, or Bitter. Your first drink (included in your admission) comes in a plastic cup, so if you want the fun ice cup, you'll have to order a second drink.
20 minutes is plenty of time in the Ice Pub. Even though the jackets they give you are warm, it's still quite cold at under 20°F (-7°C)!
See the Astronomical Clock Chime the Hour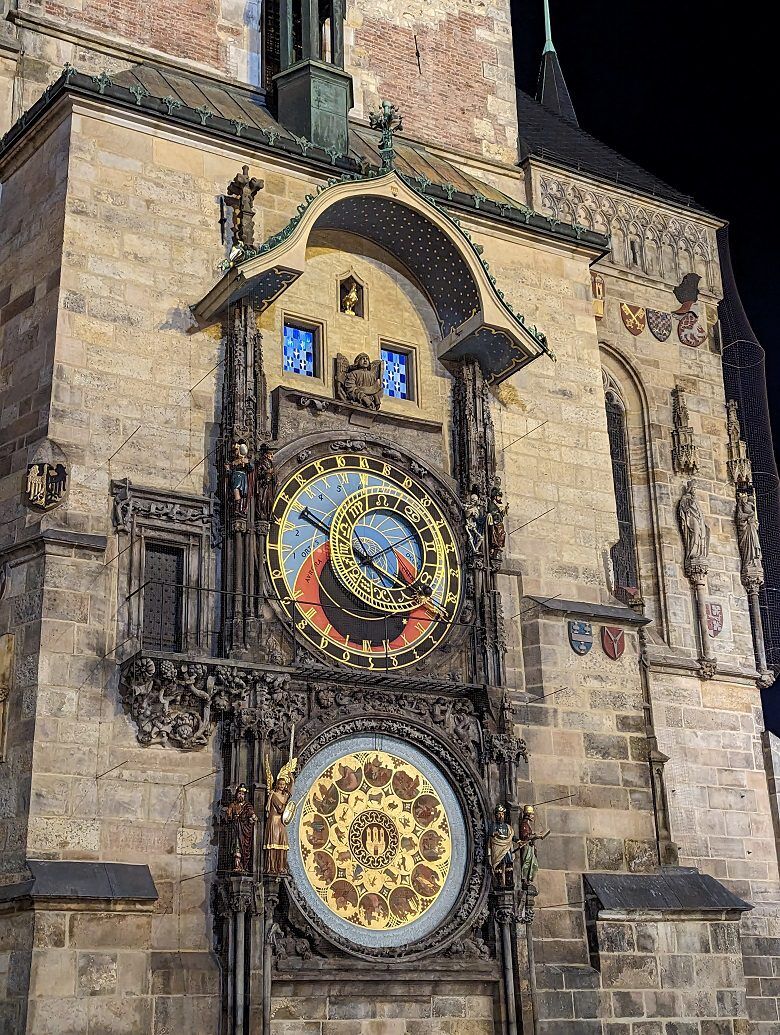 The Prague Astronomical Clock is a medieval clock that was installed in 1410, which makes it the oldest astronomical clock still in operation. And you can see it in action!
Mounted on Old Town Hall, the clock has an astronomical dial that represents the Prague view of the sky, an "above the horizon" portion for daytime, and a "below the horizon" portion for nighttime. A mechanical Sun and Moon show their position in the sky. Roman numerals tell the time on a 24-hour clock. A moveable circle marks the zodiac signs. On the outer edge are golden Scwabacher numerals that represent Old Czech Time and indicate the time of sunset.
Below the clock is a calendar displaying allegories of the months and the zodiac signs.
The clock strikes the hour from 9 a.m. to 11 p.m. every day. When this happens, the procession of the Twelve Apostles is set in motion. A statue of each Apostle appears in the doorways above the clock.
The four figures at the side of the clock also move on the hour. The skeleton of Death chimes the hour and rotates his hourglass to show the other figures that their life is at the end. The figures of a Turkish man, a Vain man, and a Miser shake their heads "no".
See Old Town Hall and Climb the Astronomical Clock Tower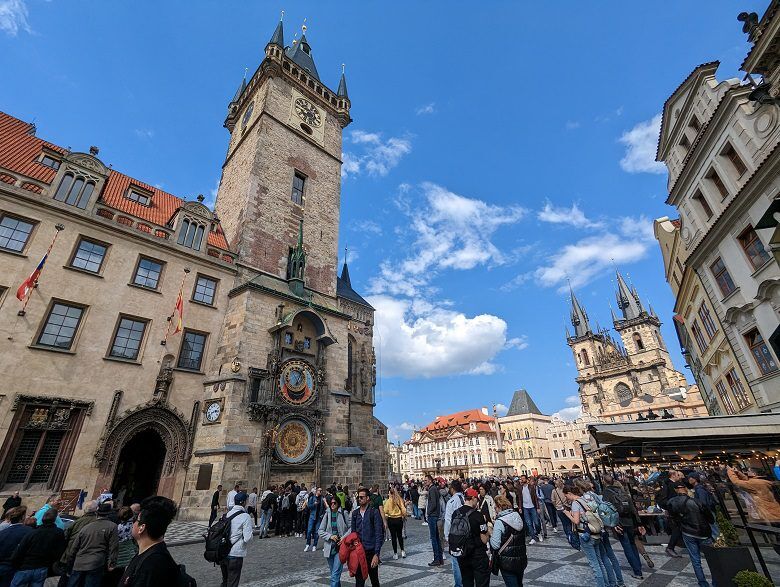 Once you've admired the Astronomical Clock Tower from the outside, it's time to go inside and to the top!
The Astronomical Clock is on the side of Old Town Hall, established in 1338. The southern wing that you can see now is all that's left of the Old Town Hall; the eastern wing was destroyed during the Prague Uprising in 1945.
Your entry ticket to Old Town Hall lets you go to the top of the Gothic clock tower and get an unparalleled view of the city from high above, and lets you see the historical hall, chapel, and Romanesque underground (I'll touch more on Prague's Medieval underground later in this post). In the historical hall and chapel, you can also see behind-the-scenes and get a close-up look at the Apostle statues inside the clock.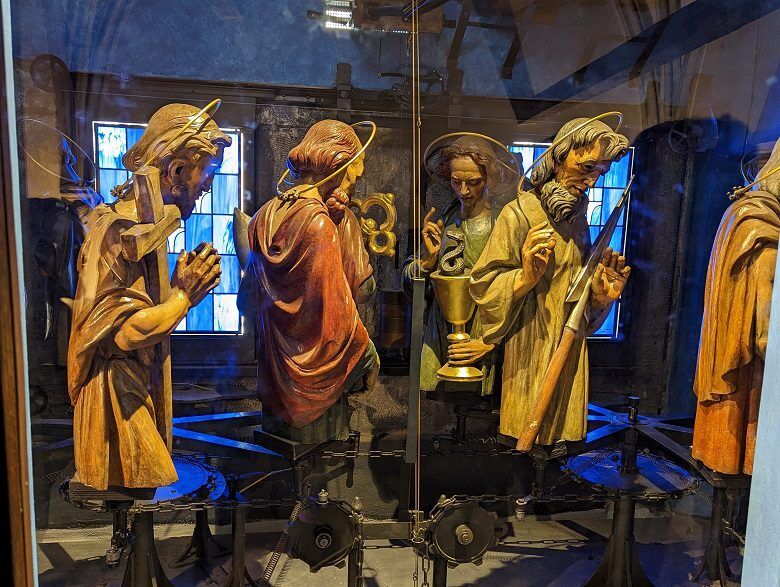 To get to the top, you can either take an elevator (for an extra charge) or walk the winding ramp up. After seeing that it wasn't stairs to the top, we wish we would have saved a little money and not bought the lift ticket.
Book your Old Town Hall & Clock Tower ticket here.
Enjoy Old Town Square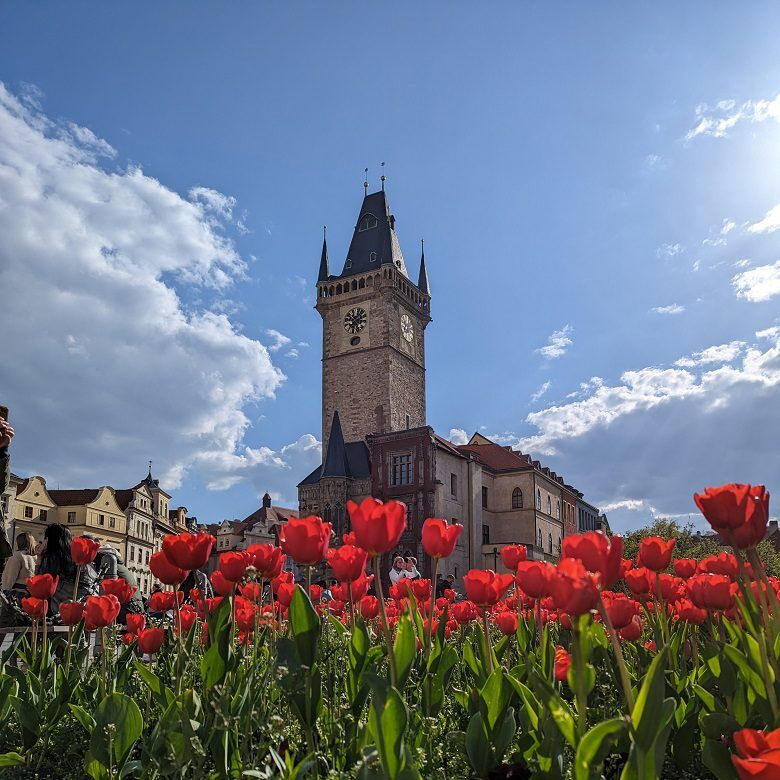 Old Town Square is Prague's oldest square, dating back to the 10th century when it served as a marketplace. Homes were built around the square in the 12th and 13th centuries, then came the Old Town Hall and the Church of Our Lady before Týn in the 14th century.
Other interesting buildings on the square include the Gothic Stone Bell House built in the 13th century, the Rococo Kinský Palace from the 18th century, and the Baroque Church of St Nicholas from the 18th century.
A monument to Jan Hus, a predecessor to the Protestant movement, has a significant place in Old Town Square. In the pavement, you can also see memorial stones marking the execution of 27 Czech lords during the revolt against the Habsburgs in 1621 and the Prague meridian.
Visit the LEGO Museum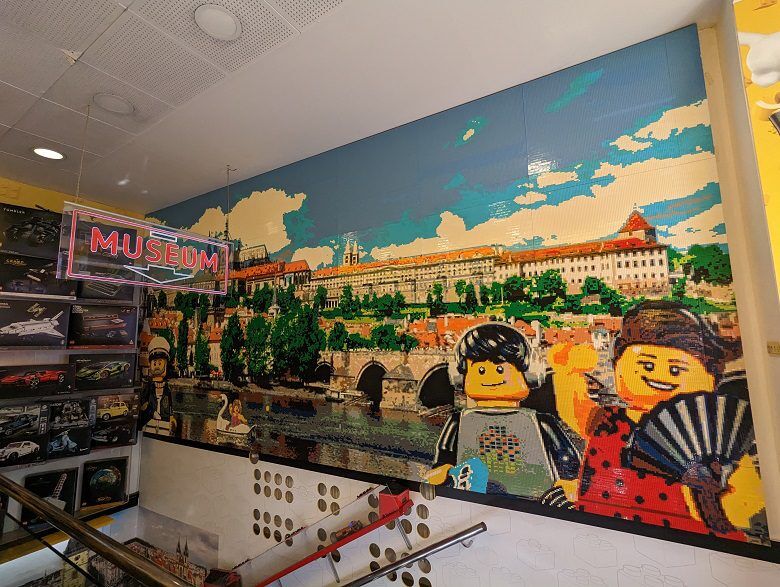 The LEGO Museum displays the collection of Miloš Křeček, which is the largest private LEGO collection in the world. His collection actually spans five museums across the Czech Republic (and a LEGO Hotel), so this museum in Prague is only part of it.
The museum has classic LEGO blocks, toys from LEGO before they started making blocks, limited edition and special promo sets, and Prague-related builds. The Prague museum has over 3,000 unique models and a LEGO store where you can buy your favorite sets.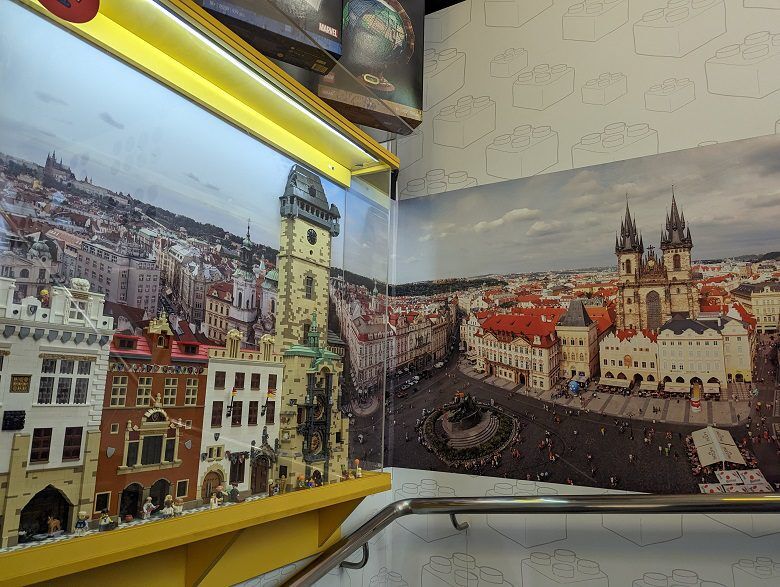 It's not a very large museum, but LEGO enthusiasts really have a great time there. I picked this out for my two adult LEGO fans, and they loved it. We still only took about an hour to go through the whole thing. I bought our tickets for the LEGO Museum on GetYourGuide because I found them to be cheaper from there than direct.
Book your LEGO Museum tickets here.
Watch the Rotating Head of Franz Kafka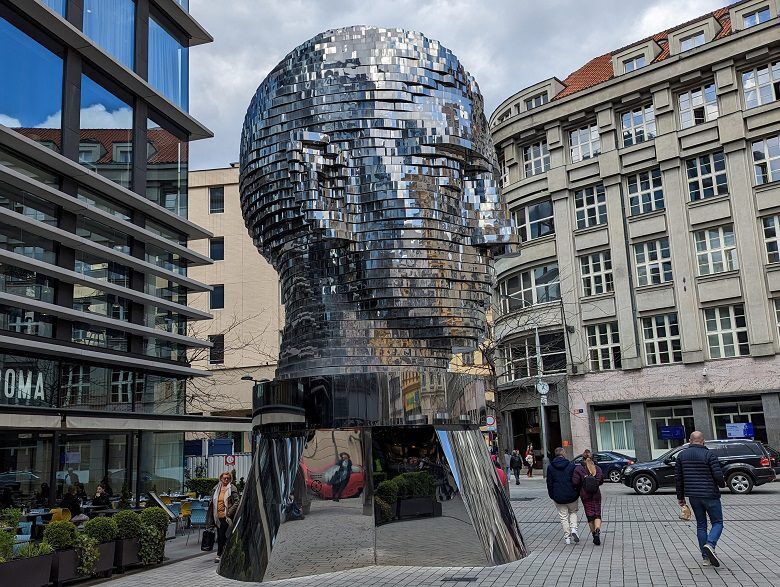 The rotating Head of Franz Kafka statue is an appropriate metamorphosis of the Prague writer (get it — because he wrote The Metamorphosis).
The kinetic sculpture by David Černý is over 36 feet tall and is made up of 42 rotating panels that move individually.
The sculpture seeks to reflect the inner torment of Kafka's mind.
Take an Old Town Prague Medieval Underground Tour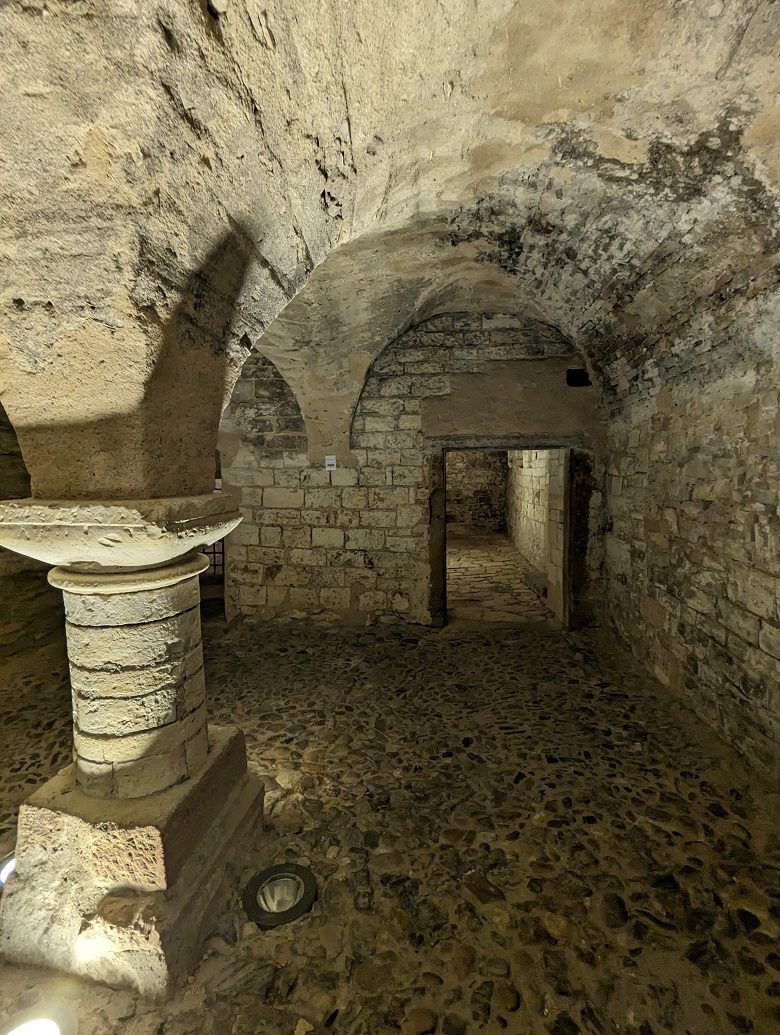 See what's underneath the city of Prague on this Medieval Underground Tour.
Prague has been plagued by floods basically it's entire existence. Even in recent years they've had to do some serious flood control. But back in the 13th century, their solution was to move the entire ground floor up a level in Old Town. They filled the streets with trash and leftover building material from new constructions until the ground level was raised.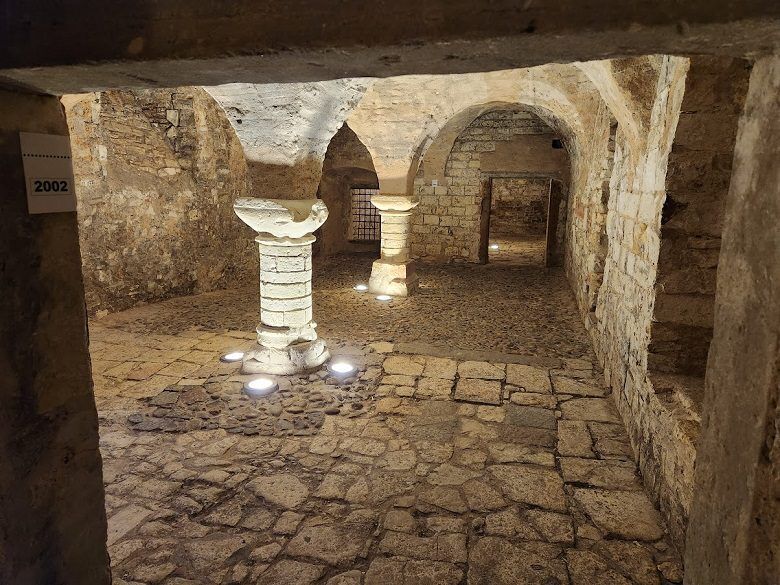 When you eat in a restaurant's basement level, you're really in old Old Town. Not many of the old Romanesque basements remain in their original state, but this tour took us to three that have been preserved.
This tour company also uses the underground rooms for their Ghosts & Legends Tour, so some of the rooms are decorated like its Halloween. That would be a good tour to take if you want the underground with a bit of a spook factor!
Book your Prague Medieval Underground Tour here.
Admire the Powder Gate Tower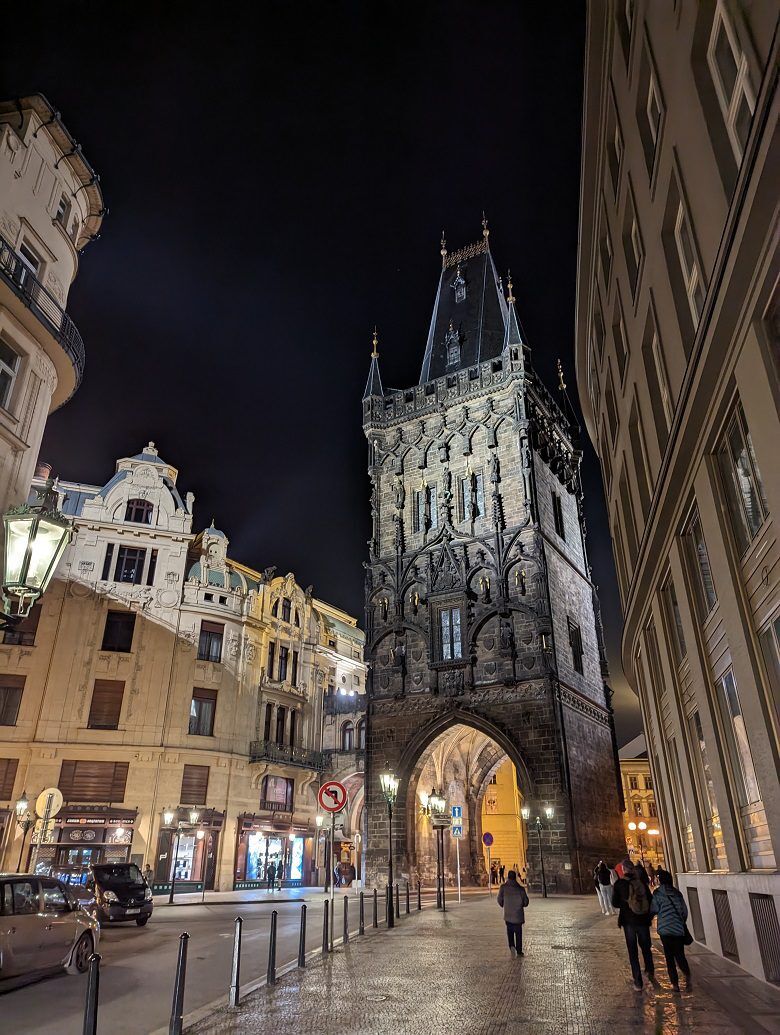 The Powder Gate Tower is one of the city's original Gothic gates. Built in 1475, the tower once served as a gunpowder store, earning its name.
The path through the gate brought one of the main roads from Eastern Bohemia into Prague. It was down this road that the coronation processions of Bohemian kings would enter the city.
You can go inside where you'll find a small museum with sculptures of former Czech kings and learn about the history of the tower. You'll also be able to climb up the 186 steps to the top where you'll get a great view of Prague. We unfortunately didn't get the chance to go inside on this trip.
Book your ticket to the Powder Gate Tower here.
Take a Prague Beer Tour
The Czech Republic is known for its beers like Pilsner Urquell, Staropramen, and Budweiser Budvar. So a beer tour in Prague is a must!
We chose this 3-hour Prague Beer Tour because it comes with a drink at three pubs and a traditional Czech dinner included, since the last thing we wanted to do was drink on an empty stomach.
(Don't worry, non-beer-drinkers! You can sample other local wines and ciders on this tour, too, or just stick with soft drinks.)
We ended up having a private tour because no one else booked the tour. Our local guide took us to three different pubs with varying styles. Two were off the typical tourist path, so it was nice to get to see a little bit more of the city this way. The last was right on Old Town Square.
Our guide was able to recommend local beers, of course, but he also made an effort to find out more about the wines and ciders for us to make sure we got something we liked. The dinner was at the second pub and was very delicious!
Book your 3-hour Prague Beer Tour and Traditional Czech Dinner here.
Take a Day Trip to Karlštejn Castle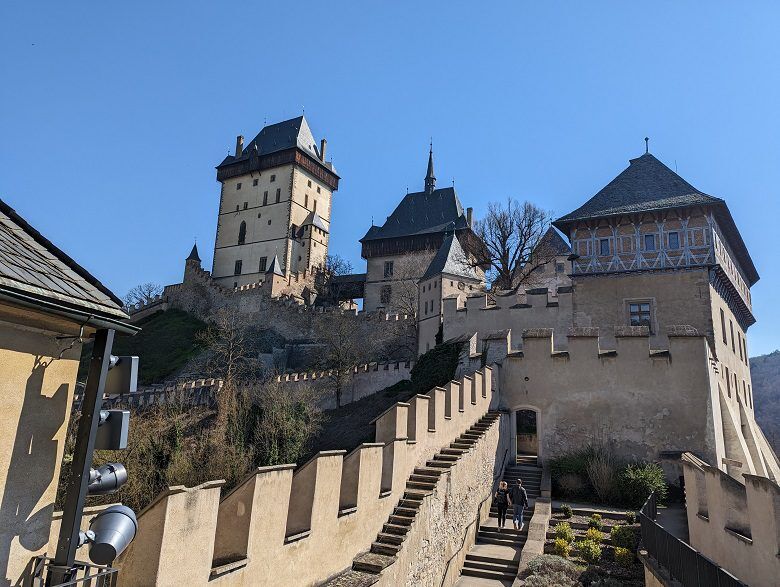 We've seen the most-visited castle in the Czech Republic (Prague Castle), so now it's time to see the second most-visited castle — Karlštejn Castle.
Karlštejn Castle was built in 1348 by King Charles IV as a place to keep the Bohemian Crown Jewels safe, as well as holy relics and other royal treasures. The treasures were kept in the middle of the tallest stone tower. The castle apparently wasn't considered safe enough, though, because the Crown Jewels were evacuated during the Hussite Wars and moved to a safer location. After that, they were kept at Karlštejn Castle for almost 200 years before being moved to Prague.
We did the Imperial Residence of Charles IV tour (the basic tour). This 1-hour guided tour shows you inside the 1st and 2nd floors of the Imperial Palace and the 1st floor of the Marian Tower. You get to see rooms like the King's Bedchamber, the wood-paneled Audience Hall, the Banquet Hall, and a copy of the St. Wenceslas Crown.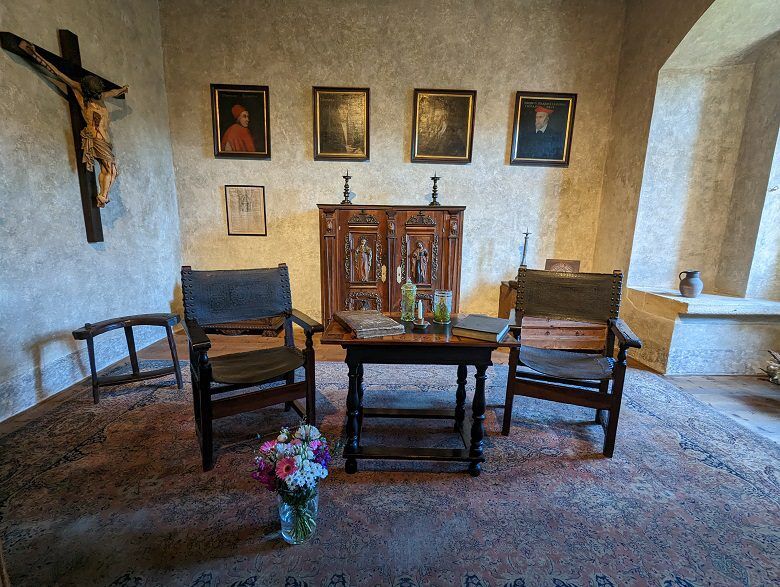 Karlštejn Castle is about 10 miles west of Prague. Getting there on our own seemed too tricky (because I wanted to do two castles in one day), so we booked a private tour with Private Prague Guide. They offer a lot of interesting tours, custom itineraries, and they have a 5-star rating on Tripadvisor — and for very good reason. This was the best tour we did!
There are other day tours that can get you to Karlštejn Castle, too, like this Half-Day Karlštejn Castle Tour, this Karlštejn Castle Tour from Prague, or this Small Group Karlštejn Castle & Koněprusy Caves Tour.
Read more about visiting Karlštejn Castle here.
And to Křivoklát Castle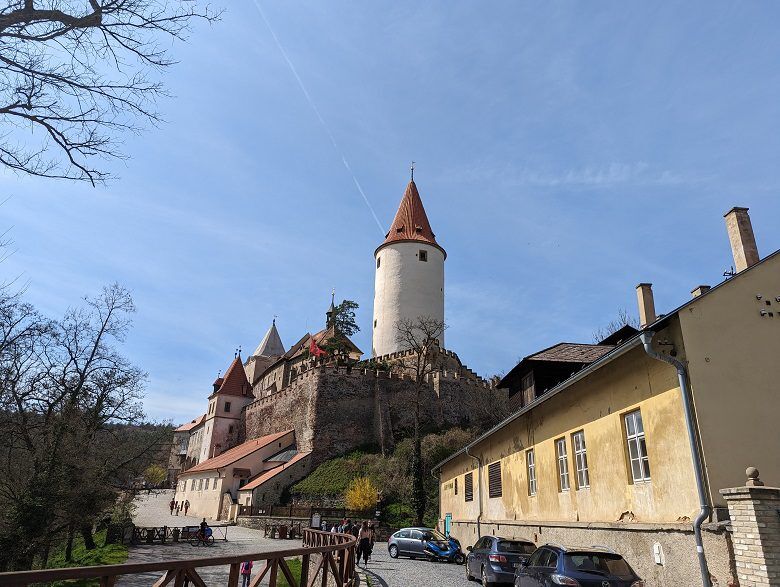 On this blog, we see as many castles as possible on every trip! That's why my day trip also included Křivoklát Castle after seeing Karlštejn Castle. It's also why we went with Private Prague Guide's tour because it included both castles.
Křivoklát Castle was founded in the 12th century during the Přemyslid dynasty. Later, it was turned into a prison with inmates like Edward Kelley, whose alchemical lab we explored back in Prague!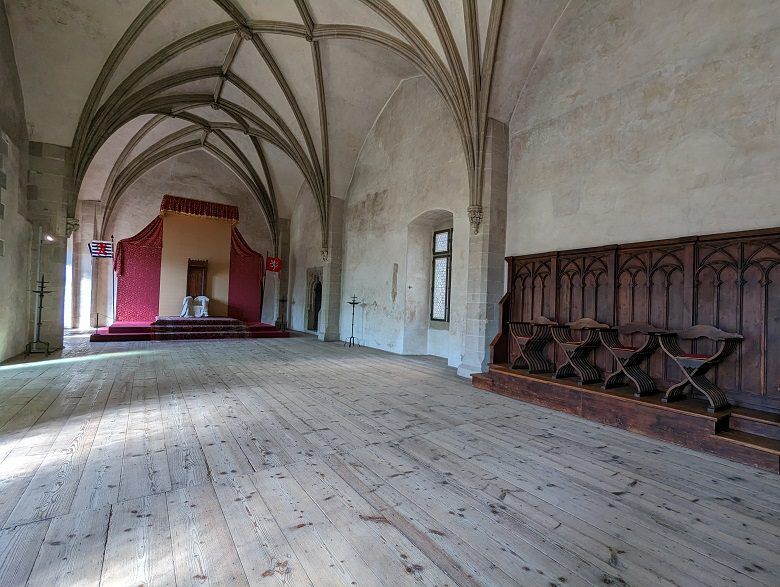 We took the Gothic Palace – Long tour (the basic tour). This 80-minute guided tour takes you into the Royal Hall (which is the second-largest hall in the country after Prague Castle's Vladislav Hall), the Late Gothic chapel, the expansive library with 52,000 volumes, the dungeon and prison, and more.
There are a lot fewer options for tours to Křivoklát Castle, but you might try this Křivoklát Castle Tour by Private Car, this Private Křivoklát Castle Tour with Bohemia Glass Factory & Lunch, or this Křivoklát Castle & Křivoklátsko Day Hike. Of course, I recommend the Private Prague Guide tour of Křivoklát Castle and Karlštejn Castle.
Read more about visiting Křivoklát Castle here.
Read next: Karlštejn Castle & Křivoklát Castle Day Trip from Prague
Where to Eat & Drink in Prague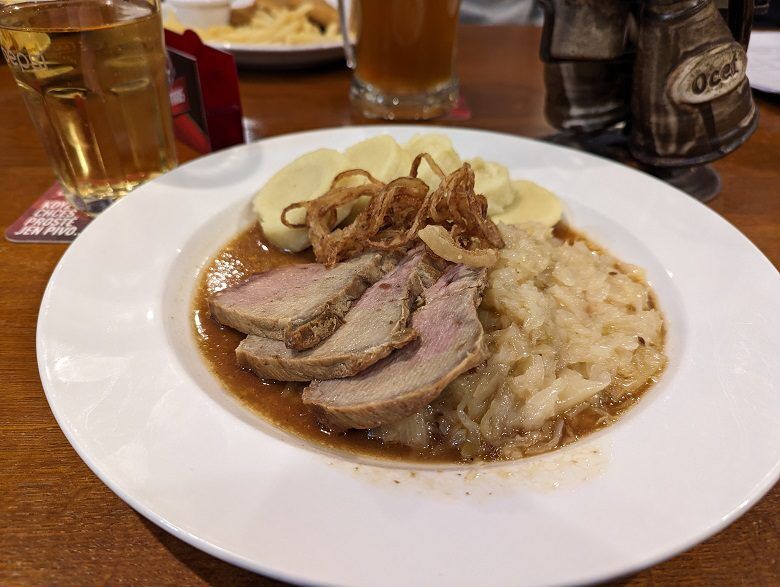 Top Prague Tours
With so much to see, Prague can be overwhelming for any first-time traveler. To take some of the stress out of planning your visit, opt for a guided tour! Check out this list of the top Prague tours to help you make the most of your time in this golden Czech city.
Mapping Out Your Stay in Prague
Ready to explore Prague's top attractions and hidden gems? Use the map below to help plan out your 3-day itinerary exploring Prague, Czech Republic.
With its beautiful architecture, rich history, and thriving art and culture, this vibrant city is sure to captivate and enchant.
I hope this 3-day itinerary helps you plan the perfect vacation to Prague!
Visiting Prague FAQ
Is 3 days in Prague enough?

3 days in Prague is plenty of time to get a good feel for the city! As you can see, I packed a lot into our 3-day itinerary of Prague, and we were never pressed for time and could probably have fit in a few more activities.

Is Prague good for tourists?

Prague is one of the best cities in Europe for tourists. It is safe, easy to navigate, and is budget-friendly.

Is Prague a walkable city?

Prague is a very walkable city. We had no problem walking to each of our destinations (besides the day trips, of course). Most attractions are close together, and there are sidewalks everywhere that are well-maintained.

Can you drink the tap water in Prague?

The tap water in Prague is safe to drink.

What is the currency in Prague?

The currency in Prague, and in the Czech Republic, is the Czech koruna or Czech crown, often stylized as Kč or CZK. Even though the Czech Republic is part of the European Union, they do not use the Euro.

What type of plug and adapter do I need for Prague?

The Czech Republic uses the Type C plug (with only two round pins) and the Type E plug (with two round pins and a hole for the wall socket earthing pin). You'll also need a power adapter with a 230V and 50Hz rating. These are the same plugs and adapter that you'll use for most European countries.

More Prague Travel Tips
Looking for more fun things to do on your trip to Prague? Check out these top posts:
---
Ready to visit Prague, Czech Republic? Plan your trip with these tips.
---
Cheers!
Paige
Did you find this itinerary and list of top things to do in Prague helpful? Let me know in the comments!