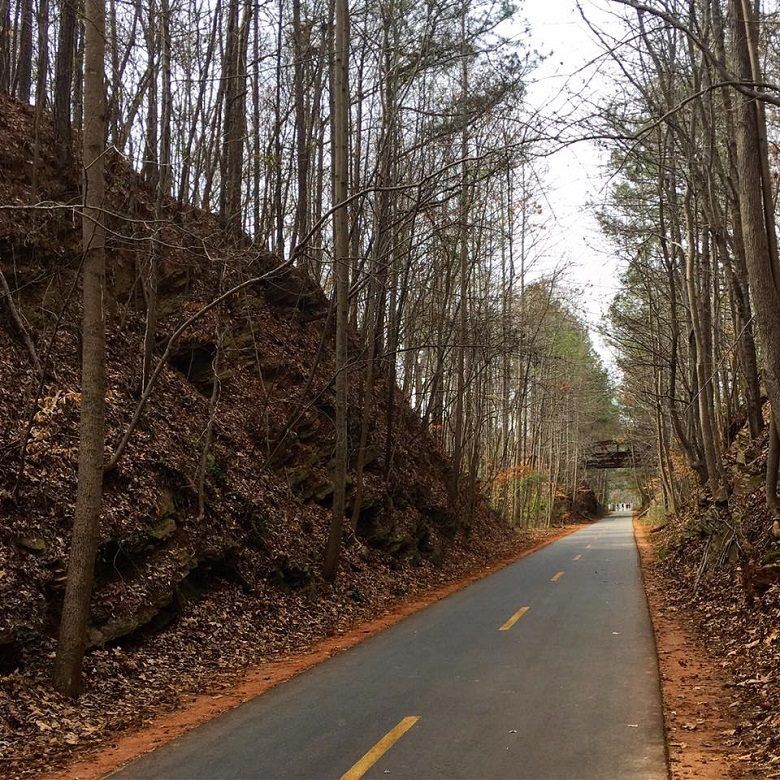 Bike along the Silver Comet Trail in Atlanta, Georgia. This is a fully paved rail-trail built along abandoned railway lines that spans part of the South. You can even bike 61.5 miles of it, if you feel so inclined. We, however, opted for an 8-mile bike ride.
The Silver Comet
The Silver Comet was a Seaboard Air Line Railroad passenger train that ran along this route from 1947 until 1969. By 1989, the former Silver Comet route had been abandoned by the railway from Georgia's Cobb County through Paulding and Polk counties.
In 1998, the PATH Foundation helped form a partnership between the Georgia Department of Transportation, Georgia State Parks, and all three counties. The project turned the railway into a multi-use trail. At the Georgia/Alabama state line, the Silver Comet Trail connects to the 33-mile long Chief Ladiga Trail in Alabama, creating 94.5 miles of paved trail perfect for runners, walkers, bikers, and rollerbladers.
Biking the Silver Comet Trail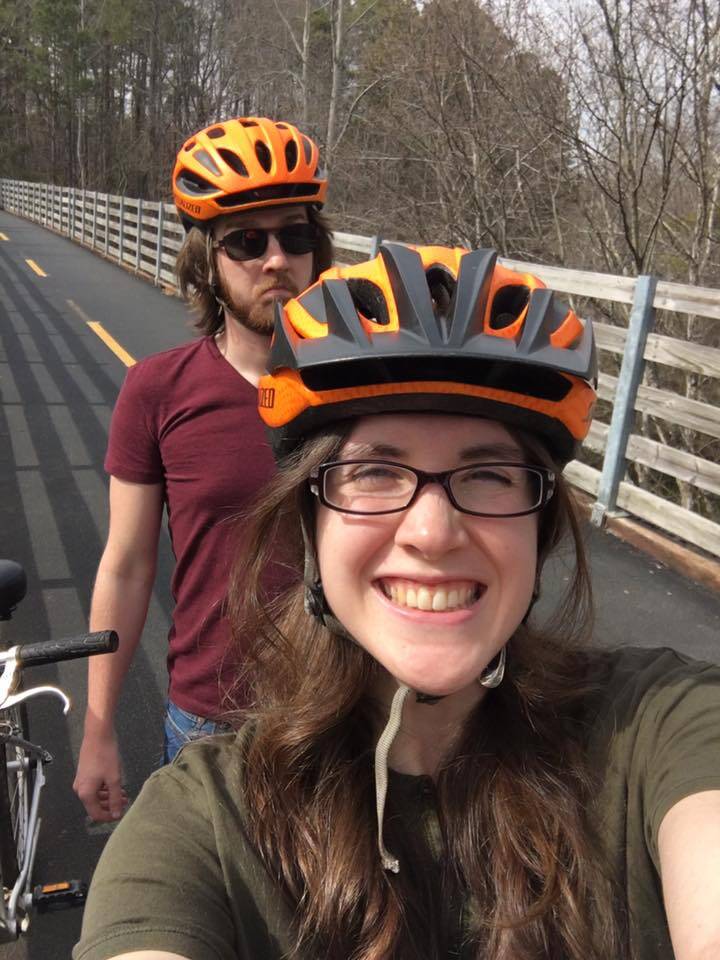 We rented bikes at a shop by the Floyd Road Trailhead near mile marker 4 on the trail. Unfortunately, it seems this place has since gone out of business. You can still bring your own bike and park at the Floyd Road Trailhead to start the trail.
From there, we biked east for 4 miles, ending at the Mavell Road Trailhead, the official start of the Silver Comet Trail. This is an easy bike through the back ends of neighborhoods, through the Cobb Covered Bridge Historic District, through a tunnel, and over bridges spanning the highway and creeks.
You'll also ride by Heritage Park, which has the ruins of the Concord Woolen Mill. You can access the ruins from a paved pathway off the Silver Comet Trail. You can also take a trail in the park to access the Concord Covered Bridge and the remains of Ruff's Grist Mill for a short detour.
We then doubled back, returning to where we parked at the Floyd Road Trailhead for an 8 mile bike ride.
Along the 61.5 miles of trail are 17 wheelchair-accessible access points, 15 restrooms, 10 water fountains, and a variety of trail-side services.
Where to Stay in Smyrna, Georgia
More Things to Do in Smyrna, Georgia
---
Ready to visit Atlanta, Georgia? Plan your trip with these tips.
---
Cheers!
Paige
Have you biked along the Silver Comet Trail in Smyrna, Georgia? Let me know about your adventure in the comment section below!