Looking for something free and fun to do in Atlanta? The High Museum of Art has got you covered! Check out Free Second Sundays at the High Museum of Art in Atlanta.
Free Second Sundays
On the second Sunday of every month, the High Museum of Art in Atlanta offers free admission from 12 p.m. to 5 p.m. Just grab a sticker at the ticket counter, and you're good to go explore!
Second Sundays also feature special family-friendly programs from 12 p.m. to 4:30 p.m. including tours, performances, and art-making activities.
High Museum Exhibitions and Collections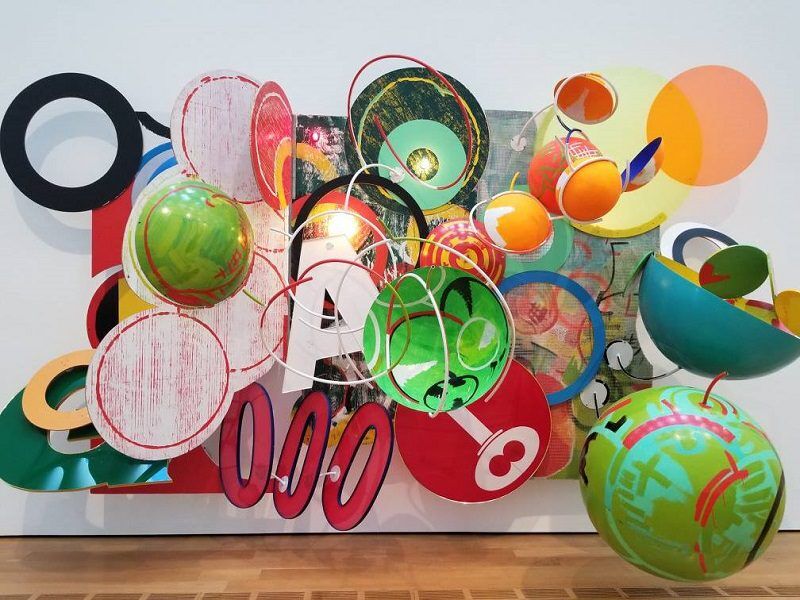 Stent Family Wing
We like to start off in the Stent Family Wing, which houses the High's more than 16,000 objects in its growing permanent collection.
Level 2 holds some Special Exhibitions, European Art including pieces by Monet and Renoir, and Decorative Arts including a collection of Meissen Porcelain and English Ceramics. Level 3 holds American Art and Decorative Arts. The Skyway Level holds African Art and Folk and Self-Taught Art, as well as a bridge to the Wieland Pavilion.
Weiland Pavilion
We then cross the bridge to the Weiland Pavilion, working our way down through the rotating Special Exhibitions.
This big space is where the larger pieces of modern and contemporary art are displayed. I'm always like abstract art with bright colors. Kevin is a fan of the giant concave dish sculpture by Anish Kapoor.
But Kevin is not always impressed with modern art.
Anne Cox Chambers Wing
The Anne Cox Chambers Wing is where you'll find more Special Exhibitions on display.
The Lobby Level contains the Entrance and Special Exhibitions. Level 2 is also dedicated to Special Exhibitions. The Skyway Level contains additional Modern and Contemporary Art as well as the Blackbox Theatre and a bridge to the Weiland Pavilion.
Want to learn how to be a budget travel pro? Check out my Travel For Cheap course here.
Where to Stay in Atlanta
Find the perfect place to rest your head on your visit to Atlanta, from the top rated accommodations to unique stays you can't get anywhere else.
---
Ready to visit Atlanta, Georgia? Plan your trip with these tips.
---
Cheers!
Paige
What's your favorite collection/exhibition at the High Museum of Art? Let me know in the comments!