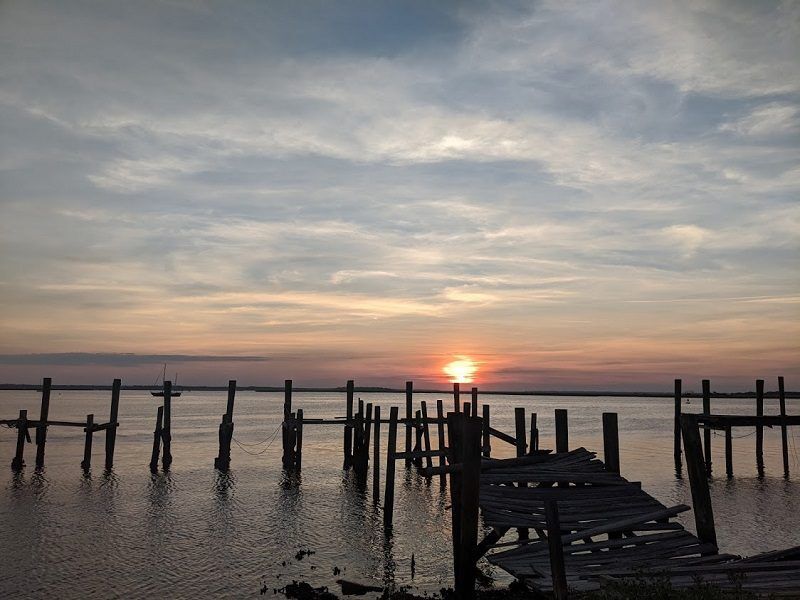 Looking for a great beach vacation? Head to Fernandina Beach, Florida! As the northernmost city on Florida's Atlantic coast, this is the closest Florida beach for many Americans looking for an amazing summer vacation. Find out the top things to do in Fernandina Beach and on Amelia Island here.
The Best Things to Do During Your Fernandina Beach Vacation
1. Enjoy the Beaches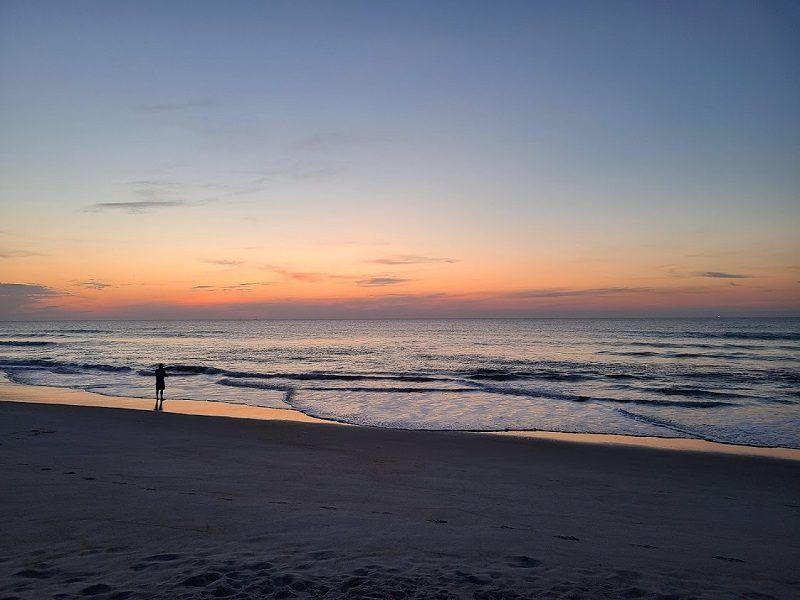 Fernandina Beach has over 13 miles of sandy beaches and over 40 different beach access points. You generally don't have to worry about overcrowded beaches (unless you're visiting on a major summer holiday or frequent the main beach area) because there's so much space to spread out and relax.
Fernandina's beaches have soft, white sand to sink your toes into. Since you're on the Atlantic Coast, you definitely get more seashells and waves than you do on the Gulf Coast. The water is also warmer, so you don't have to spend a lot of time easing yourself in. Make sure to pack all the beach essentials for your fun beach day!
About half of the beach access points have parking available. All parking is free, and if you can't park at the access then you can usually find street parking a block or less away.
2. Explore the Amelia Island Museum of History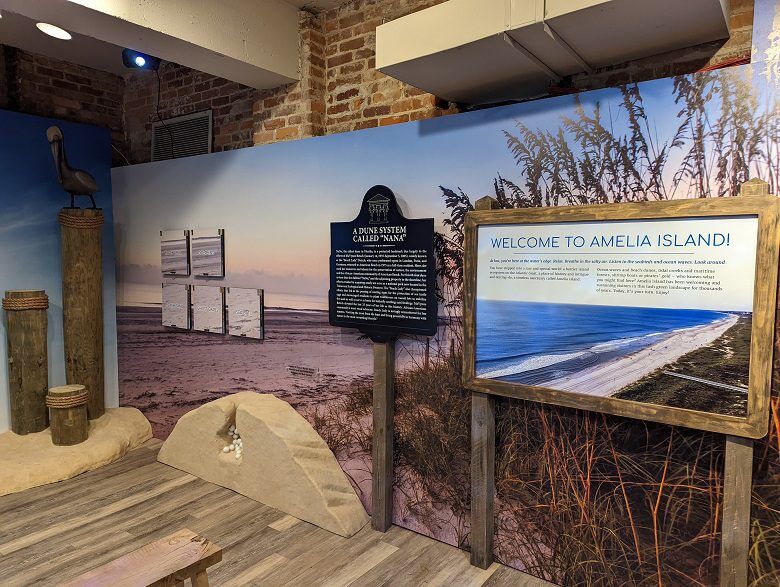 Situated inside the old Nassau County Jail, the Amelia Island Museum of History houses exhibits focusing on the unique history of Amelia Island. You'll journey through the island's diverse history of cultures from the Timucua Native American tribe to Spanish and French explorers, from pirates to Victorian-era residents.
Their permanent exhibits include: a Discovery Ship for children to pilot their own ship; a rendition of a Timucuan Village; the Historic Preservation room; the Footprints in Time outline of famous people in Nassau County's development dating back to the 16th century; artifacts from the Spanish Mission of La Florida; Civil War & The Florida Railroad, examining the conflict on Amelia Island, as well as the impact of Florida statesman David Yulee; an examination of industries that impacted the growth of Nassau County; and a recreated Jail Cell.
Admission costs $10 for adults, $8 for seniors and military, and $5 for children ages 5-17.
3. Take an Amelia River Cruise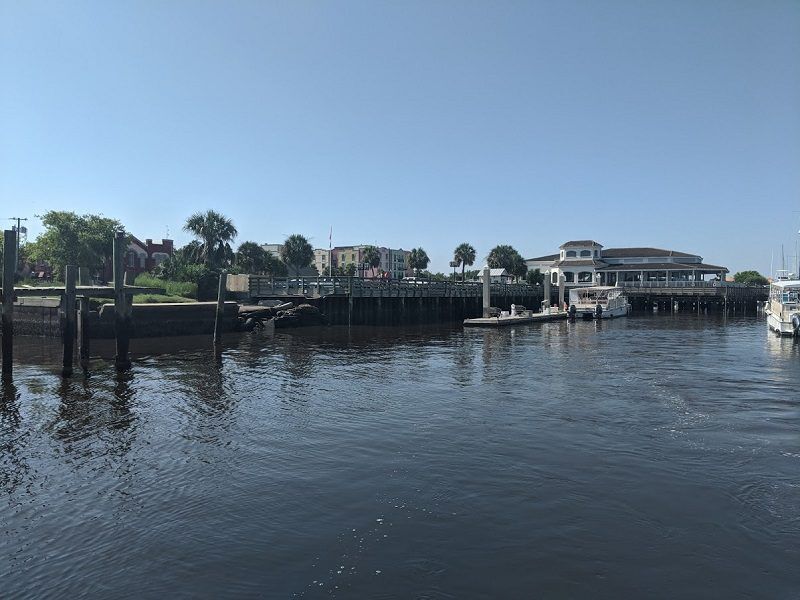 Amelia River Cruises offer a variety of narrated historic sightseeing tours, eco tours, and sunset cruises along the Amelia River, the Cumberland Sound, and the Cumberland River. You'll get the chance to see dolphins, sea turtles, manatees, wild horses, and more all while relaxing on a boat ride along salt marshes, wilderness beaches, and river banks.
I recommend the Cumberland Island Tour. This is their most popular tour. You'll learn the history of Amelia Island as well as Georgia's Cumberland Island just across the harbor. The 2.5 hour cruise takes you by Fernandina's shrimp boats, historic Old Towne, and Ft. Clinch and then along to see the wild horses of Cumberland Island.
Admission costs $32 for adults, $30 for seniors, and $26 for children.
4. Visit the Marine Welcome Center and Shrimping Museum
Fernandina Beach is known as the birthplace of the modern shrimping industry. At the Marine Welcome Center and Shrimping Museum, you will learn about net making, ship building, and more. Their exhibits will help you learn about the families that brought modern shrimping to Florida and how their descendants have kept the tradition alive.
This small museum contains artifacts, photos, and a video tracing the history of shrimping in Fernandina Beach. The museum is completely free to visit, making it one of the best budget-friendly things to do in Fernandina Beach! It's also a great rainy day activity, or a nice way to get inside and out of the heat.
5. Discover Fort Clinch State Park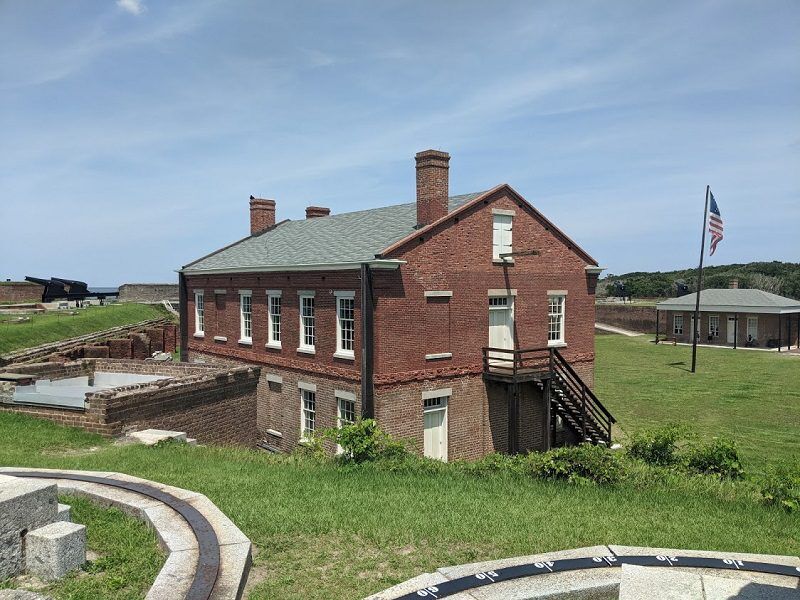 Fort Clinch State Park is a diverse 1,400-acre park located on the northernmost point of Amelia Island. The state park has hiking and biking trails, camp grounds, secluded beaches, and more.
The park is named for Fort Clinch, a military fort built after the Second Seminole War to defend the coast against invaders. When you visit the fort, you can tour bastions, guard rooms, a prison, barracks, hospital, kitchens, and a blacksmith's shop. The fort is furnished as it would have been during the Civil War and its Union occupation. Staff reenact daily military life in the fort.
Admission to the park costs $6 per vehicle with 2-8 people, $4 for single occupant vehicles, and $2 for pedestrians, bicyclists, extra passengers, or passengers in a vehicle with a holder of Annual Individual Entrance Pass. Admission to Fort Clinch is a separate $2.50 fee per person.
6. Learn at the A.L. Lewis Museum
At the A.L. Lewis Museum (formerly the American Beach Museum), you can experience the history of American Beach, an African American resort community established in 1935.
Inside the museum, you will virtually meet MaVynee Oshun Betsch, "The Beach Lady," great-granddaughter of American Beach founder A. L. Lewis. You'll watch video footage and explore personal artifacts like MaVynne's iconic seven-foot dreadlocks. The museum's exhibits explore the history of the area during the Civil War and black beach communities in the Jim Crow era. You'll gain a deeper understanding of the culture, stories, and heritage of African-American and American society.
Admission costs $10 for adults, $8 for seniors 65+ and active military, and $5 for kids and students.
7. Explore Downtown Fernandina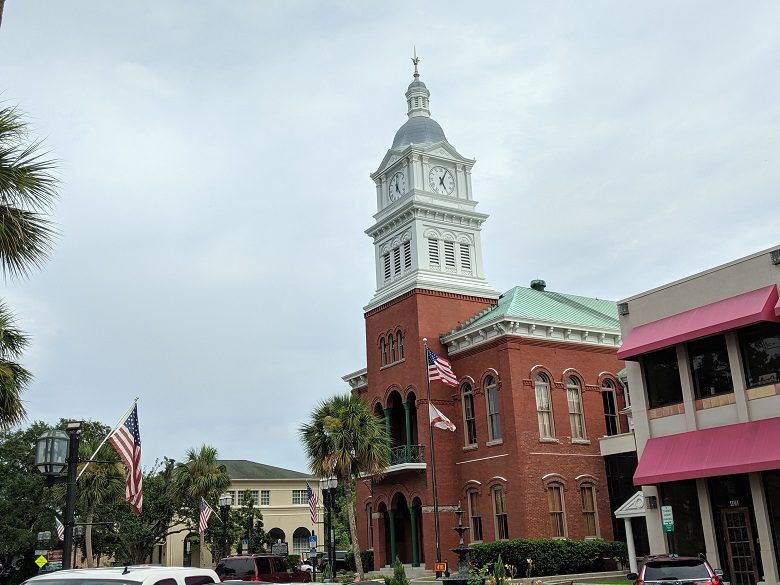 Fernandina Beach has a colorful history of pirates, bootleggers, and shrimpers. It's historic district spans 50 blocks and has over 400 structures listed on the National Register of Historic Places. The town's historic Centre Street is a hub of action.
In Downtown Fernandina Beach, you'll find tons of shops, restaurants, and historic buildings spanning from the Amelia River to 8th Street. Free parking is available all up and down Centre Street and its side streets. Keep in mind that on busy summer weekends you may have trouble finding parking.
There are plenty of historic buildings you can discover downtown, from Florida's oldest bar to the old train depot. You can also do some damage shopping for everything from souvenirs to artwork. Don't forget to check out the local events that are going on and pop into the downtown restaurants for a bite to eat.
Find out more about exploring Historic Downtown Fernandina Beach here.
8. Stroll Through Old Town Fernandina
Old Town Fernandina is the only Spanish town in Florida with the original site plat remaining, dating back to 1811. This area was the epicenter of Fernandina Beach until 1853 when David Yulee chartered the first cross-state railroad in Florida. The railroad line couldn't cross the salt marsh to Old Town, so the new Fernandina moved a mile south to where Historic Downtown Fernandina is today.
The most recognizable house in Old Town Fernandina is the Pippi Longstocking House from the 1988 film The New Adventures of Pippi Longstocking. The house was built around 1870 by Captain James Bell, a river captain, and renovated in 1901 by another harbor pilot Captain Robert Downes. It's sometimes referred to as the Captain's House, the Bell House, or the Downes House, but most people just know it as the Pippi Longstocking House.
9. Tour the Amelia Island Lighthouse
The 67-foot tall Amelia Island Lighthouse stands on the highest point of the island. It is the oldest operational lighthouse in Florida and is the westernmost lighthouse on the U.S. East Coast. It's also the only lighthouse from Florida's Territorial Period that has survived without major rebuilding.
You can tour the lighthouse every 1st and 3rd Wednesday of the month. The tour allows you a look inside the lighthouse, but you won't be able to climb to the top. The grounds around the lighthouse are open to the public on Saturdays from 11 a.m. to 2 p.m.
You must pre-register for the tour, and admission costs $10 for adults and $5 for children ages 12 and under.
10. Have Fun at the Fernandina Beach Pinball Museum
Rainy days are going to happen at the beach, and one of the best things to do on a rainy day is the Fernandina Beach Pinball Museum.
If you're interested in the history of the pinball machines, the owner will even give you a history lesson! It's very easy to lose track of time in there, but it's a great way to pass a rainy day.
You can play pinball for $10 for an hour or $14 for all day, and children under 12 are $12.
Read next: How to Spend a Weekend in Gainesville, Florida
Where to Stay in Fernandina Beach, Florida
More Things To Do in Fernandina Beach
Just can't get enough of this coastal Florida town? Check out these other Fernandina Beach itineraries.
---
Ready to visit Fernandina Beach, Florida? Plan your trip with these tips.
---
Cheers!
Paige
What are your top things to do in Fernandina Beach, Florida? Let me know in the comments!