It's finally summer, and that means everybody is dreaming of a beach vacation. But before you head to the coast, you need to decide what to pack. I've rounded up all the beach essentials you'll need in this ultimate beach vacation packing list!
The sun-kissed shores, the soothing sound of waves, and the refreshing ocean breeze await you.
But before you set foot on the sandy paradise, it's essential to pack everything you'll need to make the most of your beach getaway.
TOP PICKS: 3 BEACH VACATION MUST-HAVES
Don't have time to read the entire article? Here are the 3 must-have essentials to pack for your beach vacation:
Whether you're heading beachside in the USA, relaxing in the Caribbean, enjoying the quiet beaches of Europe, or island hopping in South-East Asia, this list will cover all your needs.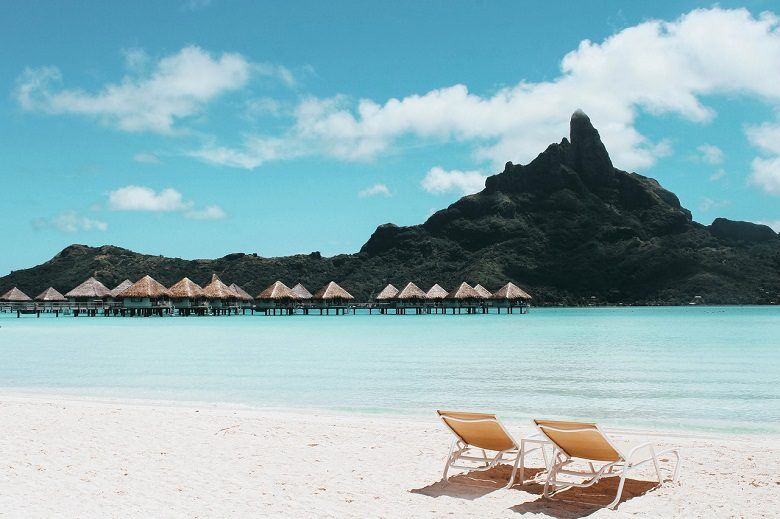 Use this essential beach vacation packing list to prepare everything from what to wear to the best travel gear to pack.
What to Pack for a Beach Vacation
Are you ready to embark on the ultimate beach vacation? Whether you're a seasoned beachcomber or a first-time traveler, our comprehensive packing list has got you covered.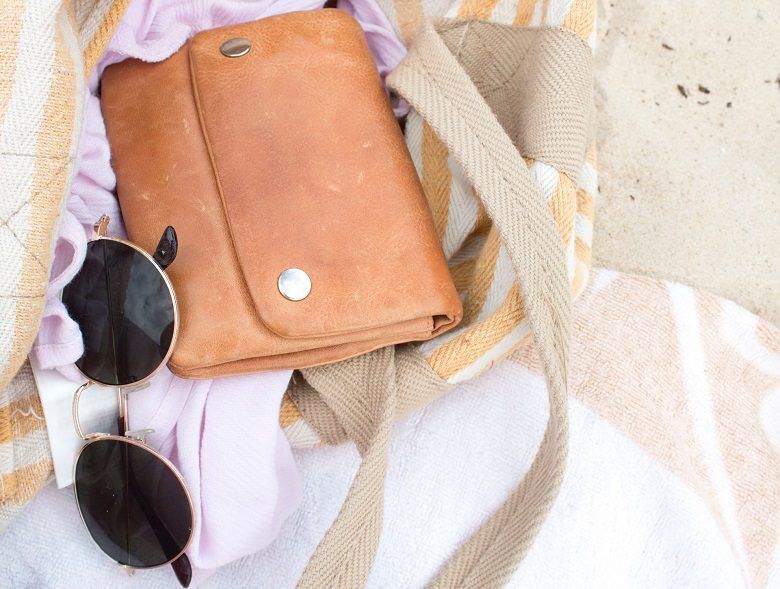 The Beach Basics
For a great beach vacation, you'll want to pack a wardrobe that is light, breezy, and comfortable. You'll need to be prepared for hot summer weather during the day. But keep in mind that many beaches often get chilly when the sun goes down, so bring a light jacket for that cold wind coming off the ocean.
Don't forget your bathing suit! You might consider bringing two swimsuits so you always have a dry one to wear. Rash guards and swim leggings are also a great option for keeping your skin protected from the sun while you swim. For shoes, you'll want to pack flip-flops, sandals, water shoes, or lightweight tennis shoes.
A wet clothing bag will come in handy for any swimsuits and other clothing that didn't fully dry before you have to pack up and head home. Nobody wants a suitcase full of damp, sandy clothes! You can bring plastic grocery bags for this purpose or buy special water-resistant bags just for your wet things.
Choose a dedicated mesh or nylon beach bag and have it packed and ready to go with all your beach gear. It's even better if your beach bag has waterproof pockets inside or a waterproof pouch for storing your keys, wallet, and cell phone. Stock your beach bag with plenty of sunscreen, bug repellant, sunglasses, a hat, a beach blanket, and towels.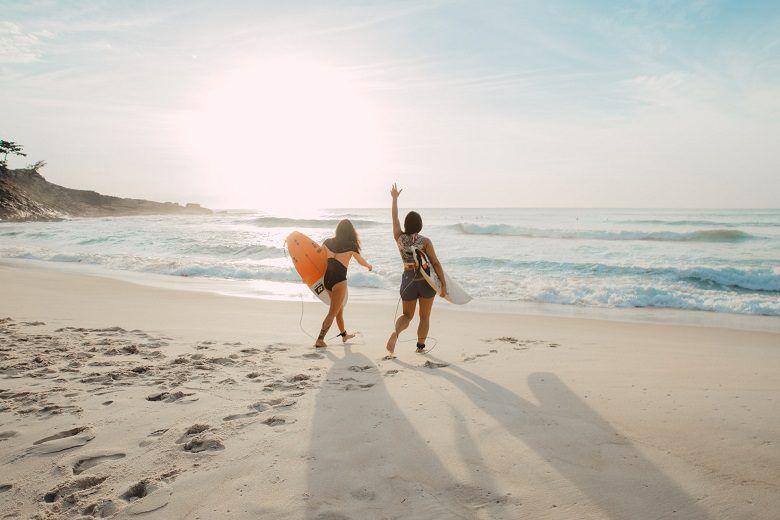 Beach Entertainment
Come prepared with things to do while at the beach. What you pack really depends on your beach style.
For some people, a beach chair and a good book is all they really need. If this is your style, you may also want to bring along a sun shelter or an umbrella to provide a little shade.
Kids will love to stay entertained at the beach with sand castle tools and other fun beach toys.
Other great beach entertainment include snorkel gear, floats (my donut inner tube is my favorite thing!), boogie boards, swim goggles, a waterproof camera, and a portable waterproof speaker.
And don't forget the snacks and water! It's always important to stay hydrated at the beach. You can pack it all into a soft-sided insulated cooler bag that will be easier to carry than a bulky cooler.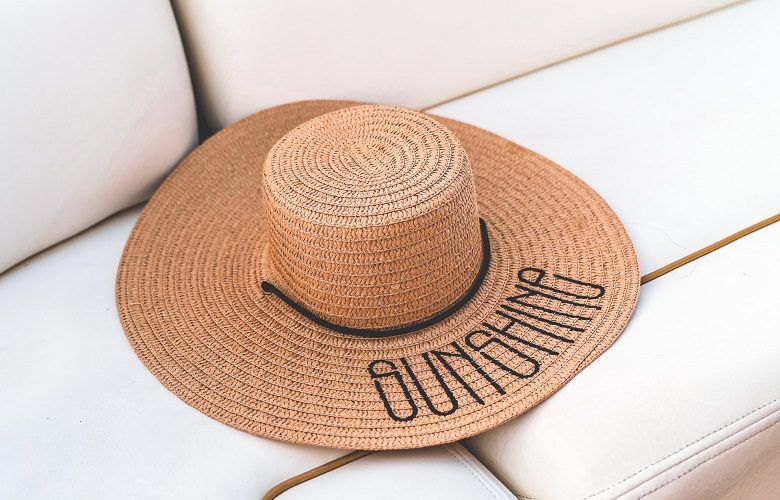 Beach Clothing to Pack
As previously mentioned, you'll want to pack comfortable but light-weight clothing suitable for warm weather. This could include shorts and skirts, t-shirts, short sleeves, and summer dresses. You'll also want to have a light sweater or long sleeve shirt for the cooler nights so you don't get too chilly.
A swim shirt or rash guard is a great thing to pack if you don't want to spend all day reapplying sunscreen or if you expect the water to be chilly. Swim leggings are also useful for this purpose.
If you're planning a romantic beach trip with your significant other, you should pack some dressier outfits for a romantic night out or if you decide to go to a fancy restaurant.
In addition to your beach flip flops and sandals, be sure to pack tennis shoes and socks and any other active wear for any strenuous activity. If you're looking for beach adventure, like a zipline or horseback riding, these activities may require closed-toed shoes.
And don't forget to pack your pajamas and underwear! These items are so easy to forget once you start focusing on your beach packing.
Toiletries
Remember to pack beach-specific toiletries in addition to your regular toiletries.
Since the sun, sand, and salt water can wreak havoc on your hair and skin, make sure you bring along a good moisturizing shampoo, conditioner, body wash, body lotion, and face lotion.
You should also pack plenty of sunscreen, of course. And don't neglect the SPF lip balm or Chapstick. Be sure to bring along some aloe vera gel as well for any sunburn that might happen.
Best Beach Vacation Destinations
Where will you be spending your beach vacation? Check out these awesome beach destinations to inspire your summer getaway!
Read next: 14 Ways to Protect Your Home While You Travel
More Packing Tips
Check out these top packing guides to help get you ready for your next vacation.
---
Ready to take a vacation? Plan your trip with these tips.
---
Cheers!
Paige
What is a must-have on your packing list when heading on a beach vacation? Let me know in the comments!