The Rocket City: home to nearly 200,000 nerds. There's no shortage of nerdy places in Huntsville, so let's just start with a few, shall we?
Calling all nerds and fans of all things geeky! Looking for something fun and interesting to do in Huntsville, Alabama?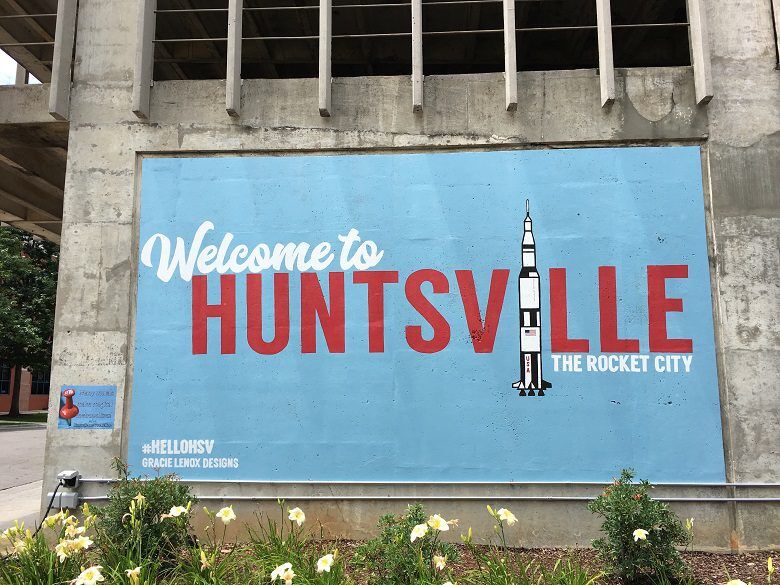 You're in the right place, because the Rocket City has plenty of nerdy activities perfect for the whole family!
From an extensive space museum to comic book stores to nerdy eateries, here are all the best nerdy things to do in Huntsville, Alabama.
Nerdy Things to Do in Huntsville
Get ready to have a blast in Huntsville with these nerdy activities and things to do!
1. U.S. Space & Rocket Center
It's not a Huntsville list, or a nerdy list, without the U.S. Space & Rocket Center.
Home of the Saturn V rocket and the city's "spaceline," the Space & Rocket Center, along with Redstone Arsenal and the Marshall Space Flight Center, put our sleepy little cotton town on the map in the '40s and '50s.
You can tour the museum, train to be an astronaut at Space Camp, and even attend nerdy events underneath the Saturn V. (That's where I had my senior homecoming; it was a night under the stars and a giant rocket.)
2. Lowe Mill ARTS & Entertainment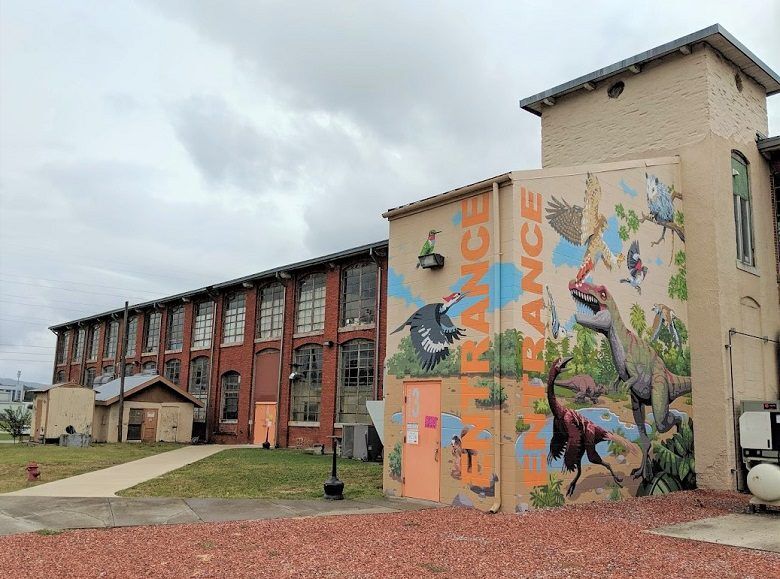 With nearly 150 artist studios, Lowe Mill ARTS & Entertainment has nearly every thing. Located in a large repurposed factory, Lowe Mill has become the largest privately owned arts facility in the US. And it continues to grow each year.
Here you'll find sculptures, paintings, records, second hand clothing, jewelry, book bindings, quilts, t-shirts, posters, and even chainmail and cosplay costumes.
They put on a ton of events too, including yoga, art classes, and STEM labs for kids. And more and more culinary arts are coming to the space. This means you can learn how to draw comic books, shop for cosplay accessories, and munch on artisan chocolate all in one convenient place.
3. Pints & Pixels
Pints & Pixels is a bar and retro arcade with 40 taps of craft beer and wine, an old-fashioned soda fountain, and more than 40 vintage arcade games, pinball machines, and Skee Ball. It's a great night out for the grown-up nerd.
The bar opened in 2016 in Downtown Huntsville, but it has since moved to its new home at Campus 805. You can find space-themed pinball machines and your arcade favorites like Pac-Man and Frogger.
The space also features murals by local artists Logan Tanner and Daniel Sikorski with '70s sci-fi novel themes and '80s pop-culture and gaming themes.
4. Supper Heroes Restaurant
Supper Heroes Restaurant is a no-frills sandwich and burger restaurant with a superhero theme. The small space only has about 15 tables, but their extensive menu of uniquely crafted hamburgers and sandwiches packs a big punch.
In the back of the restaurant is small arcade with retro games, making this a favorite spot for families with small children who love all things superhero.
5. Lucky Dice Cafe
Lucky Dice Cafe is a game café and community center for the nerdy. Grab a gourmet hot or cold sandwich, fresh baked cookies, wings, pizza, hot chili, or a cold craft beer, and enjoy their free internet and free games to play while you eat.
There are events every day for card games like Magic the Gathering and Pokémon, miniature games like Heroclix and 40k, and RPG games like Dungeons and Dragons. They also have board game nights, kid's nights, and national tournaments.
Their store also caries products for all of your favorite games, so you're pretty much set at Lucky Dice Cafe!
6. The Deep Comics, Games & Toys
The Deep Comics, Games & Toys is one of Huntsville's largest comic book stores, and as such they have a huge variety.
You'll find comics; RPG books, dice, and accessories; miniatures and paints; TCGs and accessories; board games; and toys, collectables, and memorabilia.
They also have tables to play at, as well as weekly gaming events for Yu-Gi-Oh!, Adventurer's League, Digimon, Magic the Gathering, Pokémon, Cardfight!! Vanguard, and MTG Commander.
7. Rocket City Arcade & Classic Consoles
Rocket city Arcade & Classic Consoles is an 80s and 90s classic arcade with no-quarters-needed game play for your favorites like Pac Man, Asteroids, Frogger, and Galaga.
You just pay to play all day and you never have to insert a coin! You get unlimited plays and same-day re-entry to play over 70 video games, arcade games, and pinball games.
They also have an exclusive Classic Console Room where you can play on systems ranging from the Original Nintendo Entertainment System to the Xbox One.
Related: For another great nerdy city, check out these geeky things to do in Atlanta, Georgia!
Mapping Out Nerdy Things to Do in Huntsville
Ready to start planning your nerdy day out in Huntsville? Check out the map below for all the nerdy things to do in Huntsville listed in this post.
Whether you're a space geek, a comic book nerd, or an art freak, you're sure to find something to get your nerd going in Huntsville!
Where to Stay in Huntsville, Alabama
Find the perfect place to rest your head on your visit to Huntsville, from the top rated accommodations to unique stays you can't get anywhere else.
More Things To Do in Huntsville, Alabama
Just can't get enough of the Rocket City? Check out these other things to do in Huntsville.
---
Ready to visit Huntsville, Alabama? Plan your trip with these tips.
---
Cheers!
Paige
What's your go-to nerdy spot in Huntsville, Alabama? Let me know in the comments!