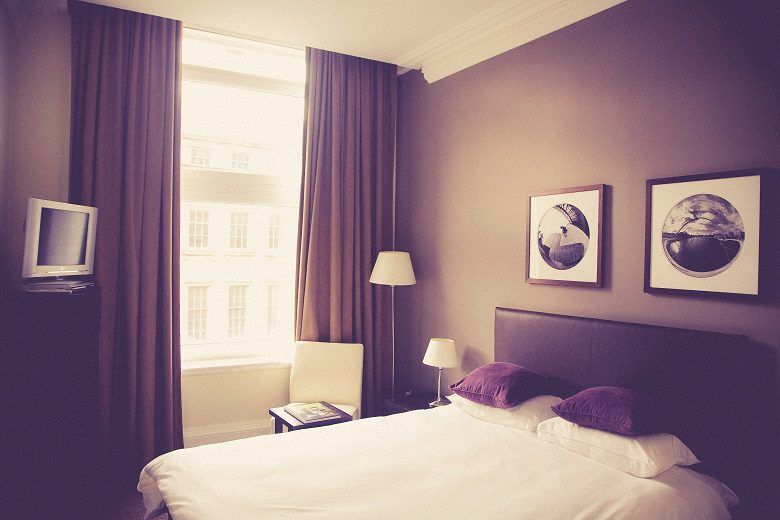 Hotels and accommodations can be a huge expense when traveling, but finding cheap accommodation can be really simple! If you want to find the cheapest accommodation possible anywhere in the world, then follow these tips.
How to Find Cheap Hotels and Accommodation
Search Incognito
As I covered in my Tips for Finding Cheap Flights post, the internet knows what you've been searching, and it tries to trick you into thinking prices are going up when they really aren't. The same is true for when you're trying to find cheap accommodation.
The best way to fight this is to open an incognito or private window in your browser. This will clear your cookies and ensure you're seeing the best prices. Open a new incognito window every time you need a fresh search.
Location Matters
Where will you be staying? Is your hotel right in the middle of all the tourist action? Then it's likely to be more expensive.
You also don't want to be so far out of the way that you're spending more on transportation.
Find the middle ground. Look for something outside of the main tourist area. If the hotel is near a bus stop or a subway station, then it's even better.
Avoid Peak Season
Hotel prices are definitely higher during peak tourist seasons. Research your destination thoroughly before you book. Make sure there aren't any big events, festivals, or concerts that could cause the prices to go up.
If you don't want to travel during the off-season, then consider the shoulder season. This is the time right on the cusp of peak season and off-season when the weather is still favorable but the tourist haven't taken over. For instance, when traveling to Europe, you could visit London in May or Italy in September.
Along the same lines, weekends tend to cost more than weekday stays. Staying on Sunday nights could also be cheaper since most travelers stay only Friday and Saturday nights.
Want to learn how to be a budget travel pro? Check out my Travel For Cheap course here.
Use the Right Booking Sites
When comparing prices and booking through third-party websites, it's important to use trusted sites. You want the sites that are giving you the lowest prices, the best amenities, and who are actually reliable to make the reservation for you. These are my top picks for finding cheap accommodation:
Hotels.com
I almost always book on Hotels.com now since Kevin introduced me to them. They usually have the lowest prices, we earn free nights through their rewards program.
And even though Hilton says you can't earn Hilton Honors points through third-party bookings, we have earned rewards on our Hilton Hotels stays through Hotels.com as well. Usually I just ask at check-in if the stay is or can be added to my account. The worst thing that can happen is they say no, and you shrug it off. The best thing that can happen is you earn rewards for two programs at once!
Learn how to use Hotels.com for booking stays here.
Booking.com
Booking.com is a highly-rated website for finding hotels, but they have other options as well. You can find hostels, bed and breakfasts, apartments, and houses on this accommodation site, too.
Learn how to use Booking.com here.
TripAdvisor
You're probably used to using TripAdvisor for attraction and restaurant reviews, but they do hotels and vacation rentals as well. This is a good tool for comparing prices and reading customer reviews before you book a hotel.
Learn how to use TripAdvisor to book hotels here.
Expedia
Expedia is another top website for finding hotels and vacation rentals. They also allow you to bundle with flight and car rentals for a cheap package.
Orbitz
Orbitz is yet another great website for finding hotels, allowing you to compare prices at a glance and easily plan your trip.
Skyscanner
Yep, the tool I use most for finding cheap flights also helps you find cheap accommodation. I haven't used Skyscanner to book hotels yet, but it's another good tool to have for price comparison.
Vrbo
I typically use Vrbo for finding vacation rentals: it's a great site for cabins and beach houses. You can usually find the same places as you would on Airbnb, but I've found that the listings on Vrbo tend to have fewer additional fees and usually come out cheaper.
Learn how to find vacation rentals on Vrbo here.
Consider Shared Space Options
Accommodation is usually cheaper if you choose to stay with others. For instance, you could stay in the spare bedroom of someone's apartment through Airbnb, or you could share a dorm room with others in a hostel. I've done both of these, and while it's not my preferred option, they do keep your stay cheap.
Couchsurfing is another option. This is where you stay with a local for free. You could also do a home exchange, where you swap homes with another traveler for a set amount of time, like the women did in the movie The Holiday.
Need some more options? Try staying on a farm for cheap. You can try your hand at some of the farm work while paying the price of a budget hotel. Or try staying in a monastery. Some charge a fee, but others may be free or ask for a donation of your choice.
Use Rewards Programs
Hotel rewards programs let you collect points on nights or rooms and exchange them for free stays. As I mentioned above, I collect Hilton Honors points and Hotels.com points as my main two rewards programs.
For Hotels.com, when you book 10 nights, you earn 1 free night.
With Hilton Honors, you earn points with your stays, which you can then redeem for free nights.
Many major hotel chains also have credit cards where you can earn points through your purchases that are redeemable toward free nights. Your accommodation will start to look a lot cheaper when you get a night free!
There are also cashback rewards programs. With a WayAway Plus membership, you can earn up to 10% cashback when you book a stay on Booking.com, up to 6% when booking hotels and hostels on Hostelworld, and up to 4% when booking on Klook. Learn more about earning cashback with WayAway Plus.
Get 10% off your WayAway Plus membership using the promo code PaigeMindsTheGap or by clicking this link.
More Budget Travel Guides
Check out these other guides to help you save money on your travels!
More Budget Travel Guides
Check out these other guides to help you save money on your travels!
---
Ready to take a vacation? Plan your trip with these tips.
---
---
Ready to take a vacation? Plan your trip with these tips.
---
Cheers!
Paige
What are your top tips for finding cheap accommodation? Let me know in the comments!