No matter what the trip, make sure you've packed everything you need! This list of travel packing essentials will make getting ready for your vacation and your trip planning so much easier!
Don't you hate it when you leave for vacation and suddenly realize you forgot to pack something important?
You've probably already remembered your toiletries, clothing, and passport (friendly reminder to pack your passport!), but there are other essential items that can easily get glossed over in the rush of packing.
TOP PICKS: MUST-HAVE TRAVEL ESSENTIALS
Don't have time to read the whole article? Here are my top 3 picks for the must-have travel essentials:
I'm the queen of forgetting things! I've even forgotten to pack underwear before — oops!
My travel essentials include a lot of the little comforts that make traveling a lot easier. Take a look at the items I absolutely have to have on every vacation to get some inspiration for your own packing list!
Also, don't forget to sign up for my newsletter to receive a free Travel Planning Kit with a packing list included!
Now, let's get down to the essentials!
Travel Packing Essentials
Get ready to feel more confident and organized when you embark on your next adventure! Whether you're a beginner or a seasoned traveler, this list of travel packing essentials has got you covered.
Travel Safety Essentials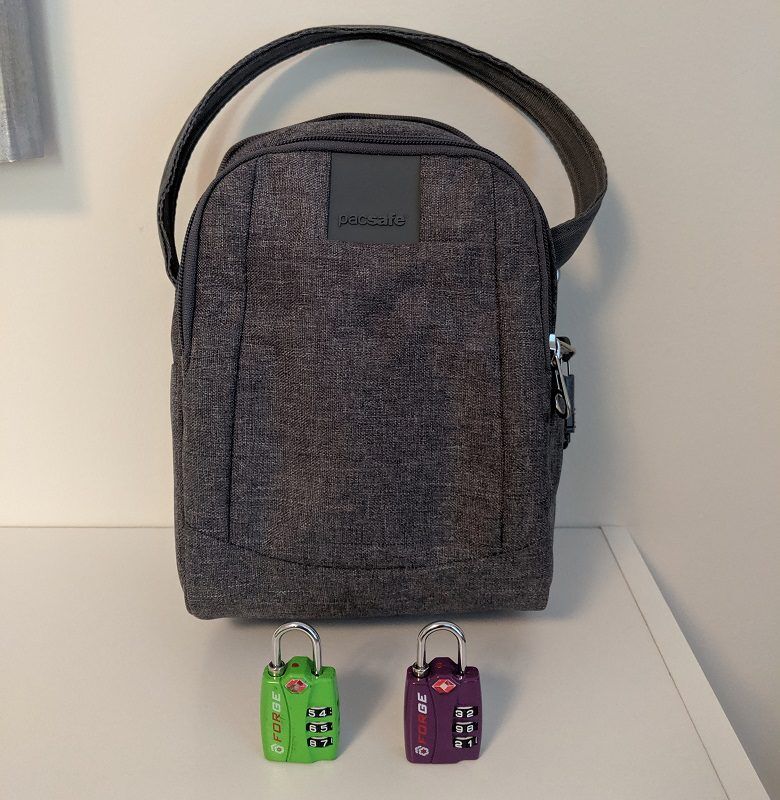 A pickpocket-proof Pacsafe bag comes complete with the RFID-blocking technology, cut-proof fabric, and zipper locks you need to keep your belongings safe while you travel. While the brand has a great selection of awesome bags, backpacks, purses, wallets, I prefer the small shoulder bag that isn't bulky but still big enough for everything you want to carry for the day, and it looks really nice! The complex hooks and zippers take some getting used to, but it's well worth it for your peace of mind.
Luggage locks are also a great safety essential for every traveler. These Forge TSA-approved luggage locks will keep your luggage safe between the airport and the hotel, and you can lock things away in your hotel room as well. These locks come in fun colors and they're easy to use. They also have an indicator so you know if TSA has opened the lock and inspected your luggage.
Safety first! The compact Pac-Kit by First Aid Only has all your basic first aid essentials and can be kept in the car for roadtrippers and in a backpack for backpackers.
The Essential Travel Technology
This Anker PowerCore portable charger will let you charge your phone, tablet, or any device that needs charging on the go, that way your battery will never be in the red. This is a must-have travel essential for me because I need my phone fully charged for a day of taking lots and lots of pictures for the blog!
You don't have to worry so much about international voltages with the BESTEK Universal Travel Adapter. This compact, travel-ready adapter comes with the major international adapter plugs and also converts all countries' voltages to US voltages so that you can charge all of your devices. Make sure to pack this essential for your international vacations!
These Bose QuietComfort Headphones are the best money I've ever spent. They're noise-cancelling, so they block out the sounds of jet engines, children crying, and all the other annoying plane noises. It's such a relief to have them on the airplane.
The HoMedics White Noise Sound Machine helps you sleep no matter where you are, whether a noisy cruise ship or a hotel with thin walls. It's lightweight and easily fits into your purse, bag, or suitcase so you can bring it along on all your travels.
The Mpow Selfie Stick has Bluetooth pairing and even comes with a tripod so that you can be a real selfie pro! This is especially great for group trips so that you can get group selfies really easily. Group photos will be the memories you treasure forever!
The Little Things For Travel Comfort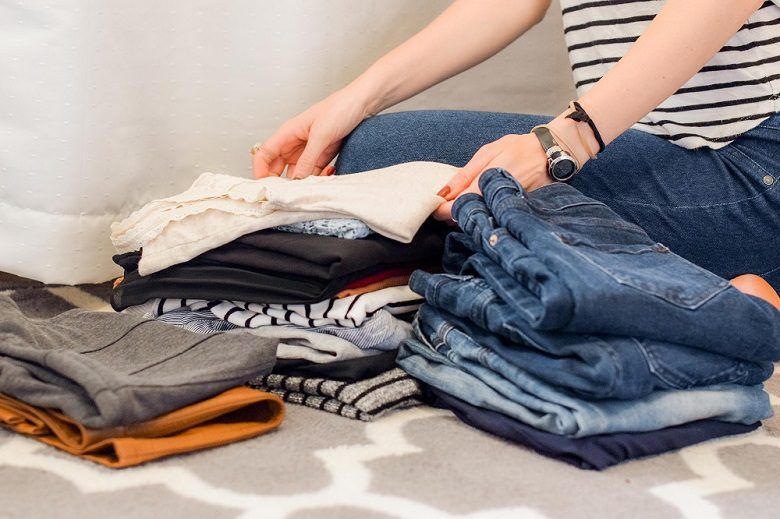 A good travel pillow is a must for all travelers. The Cabeau Memory Foam Travel Pillow is soft and comfy, and the sides keep your head from lolling around while you sleep. This travel pillow will help you sleep on a plane, train, car, or bus so that you can wake up refreshed and ready for your trip.
Sleep soundly on any plane with this Sleep Eye Mask that has memory foam and a concave design to block out as much light as possible. This is just one of the many great items that can help you survive your long-haul plane trip. And of course it's also good for other methods of travel or even for falling asleep in an unfamiliar hotel room.
A high quality refillable water bottle to bring with you is the most sustainable way to stay hydrated while you travel. Fill this up at the airport before your flight or anytime during your trip so that you have refreshing water anywhere you go. A reusable water bottle is a must-have for hiking trips so that you can leave no trace while you're out enjoying nature.
Investing in a good set of packing cubes will make your life so much easier when packing for your trips. These Bagail Packing Cubes will help you stay organized while packing for your vacation. And these Knack Expandable Packing Cubes are great for compressing your clothes so they fit in your luggage. Read my review of the Knack expandable packing cubes to learn more.
Once you know what you're packing, you need something to pack it all in! I love the Knack expandable backpack for short trips. This bag has an expandable compartment that can fit 2-3 outfits, your laptop, water bottle, and so much more. Read my review of the Knack bag to learn more.
Looking for more travel packing tips? Check out these posts:
Don't worry about forgetting something — these posts will help your pack all the essential items that are must-haves for any trip.
---
Ready to take a vacation? Plan your trip with these tips.
---
Cheers!
Paige
What travel essentials do you always have to pack for your trips? Let me know in the comment section below!