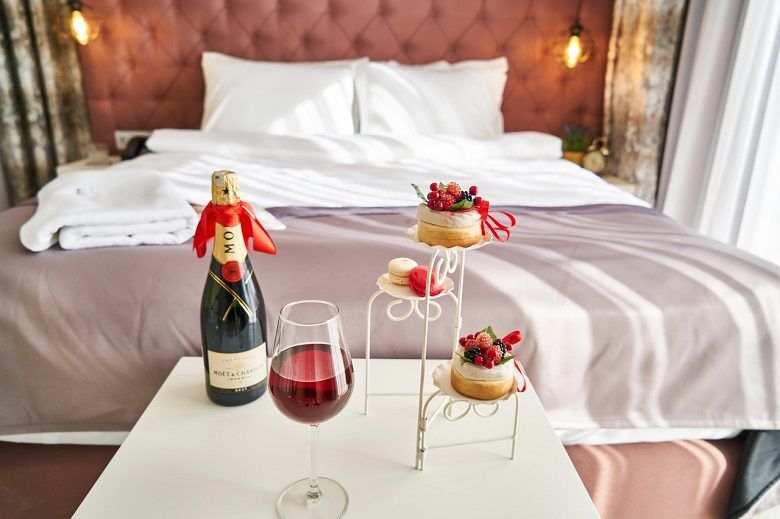 Booking.com has long been a favorite hotel booking site among travelers. Learn how this powerful tool can help you save money on hotels when booking for your next vacation.
Why Book Through Booking.com?
When it comes to booking hotels, you have tons of options. From online travel agencies (like Booking.com) to hotels' own websites to aggregators that compile listings from the former two (like Tripadvisor), there's a lot of information out there on which hotels to book.
But there are plenty of great reasons to use Booking.com over other sites for reserving your hotel room.
Hot Deal: Find Getaway Deals for 2023 and get 15% off hotels worldwide on stays on bookings made for stays from April 4, 2023 through September 28, 2023. You can also get a 20% discount on accommodation in Asia.
Benefits to Reserving Through Booking.com
There are tons of listings to choose from. And it's not just your standard hotels, either. Booking.com offers more than 28 million accommodation listings including hotels, homes, apartments, hostels, resorts, and other unique places to stay.
Booking.com also tends to list some of the lowest rates (but always do your research to make sure you've found the cheapest accommodation!). Their price information shows taxes and service charges upfront so you aren't surprised by additional fees when you book. They will also price match if you find a lower price elsewhere.
The site even has great filtering options. You can filter by properties with free cancellation, breakfast included, parking available, and more as well as filtering by distance from the city center, property type, review score, and amenities. You can make sure you only see listings that fit your needs exactly.
Genius — Booking.com's Loyalty Program
The best way to get discounts on platforms like this is to join their loyalty program. Booking.com's loyalty program is called Genius, and all it takes is a simple account to start getting discounts on your stays.
Genius Level 1 gets you a 10% discount on the price of your stay before taxes and service charges at participating properties. To reach Genius Level 2, you'll need to complete 5 stays in 2 years. Then, you'll receive a 10%-15% discount, free breakfast, and a free room upgrade. For Genius Level 3, you'll need 15 stays in 2 years. Then you'll receive a 10%-20% discount, free breakfast, a free room upgrade, and priority support.
Every stay counts toward your progress. And once you've unlocked a Genius level, you enjoy lifetime access to those travel rewards. So it's a great program to join if you plan on 5 stays or more in just 2 years!
When Should You Use Booking.com?
Booking.com is really for those who don't have a loyalty to a single hotel brand. If you like your hotel brand loyalty membership and you can get better deals from their points, then definitely stick with it! But if you're jumping around between different hotel brands, then Booking.com offers a very simple reward method.
This site is really great for those hotel properties that don't have loyalty rewards, like boutique hotels, ski resorts, or vacation rentals. You can find all of these properties on Booking.com for low prices and earn rewards on them as well. With so many different property listings around the world, you're pretty much covered with accommodation choices wherever you travel.
As always, though, be sure to compare prices using a few different sites (like TripAdvisor, Hotels.com, and Vrbo) to make sure you're getting the best deal possible.
How to Search on Booking.com
1. Go to Booking.com and sign into your account (if you have one). Make sure the search tab is on Stays (this is the default, but it doesn't hurt to check). Enter your destination, dates, and number of travelers, then click Search.
2. This will bring you to the search results page. At the top of the page, you can sort by criteria such as price, review score & price, stars, and more. Above this is a Show on map button that will provide you with a map view of the properties. On the left sidebar, you can filter by price range, star rating, review score, property type, amenities, and more.
3. The listings on this page will show quick info like price, review score, room type, amenities such as breakfast or free cancellation, and number of reviews.
4. Click the See availability button under the price to learn more about the property.
5. This will bring up details about the specific hotel or accommodation. This page contains photos, a map, hotel information, and nearby attractions as well as your room choices.
6. Scroll past the photos and accommodation details to find the Availability section. This section outlines the rooms that are available for your dates. The prices are listed in ascending order of price. The information listed shows the different amenities that come with each room.
7. When you've decided on a room, use the drop-down box under Quantity to select the number of rooms you want to book. then click the I'll reserve button to the right. Fill out your information, book your room, and get ready for your vacation!
Read next: Tips for Finding Cheap Accommodation For Your Next Vacation
---
Ready to take a vacation? Plan your trip with these tips.
---
Cheers!
Paige
Do you use Booking.com to reserve your accommodation? Let me know in the comments!