Move over Napa Valley — it's North Georgia's time to shine! Just a couple short hours north of Atlanta, the North Georgia Mountains are dotted with award-winning local wineries and vineyards.
A wine weekend getaway in North Georgia wine country is perfect for a romantic vacation or a girls' trip. Here are some top North Georgia wineries that you can experience all in one fun weekend.
6 Top North Georgia Wineries
There are some great wineries in North Georgia that are perfect for a weekend getaway. Here are a few top vineyards to get you started.
1. Kaya Vineyard & Winery
Dahlonega, Georgia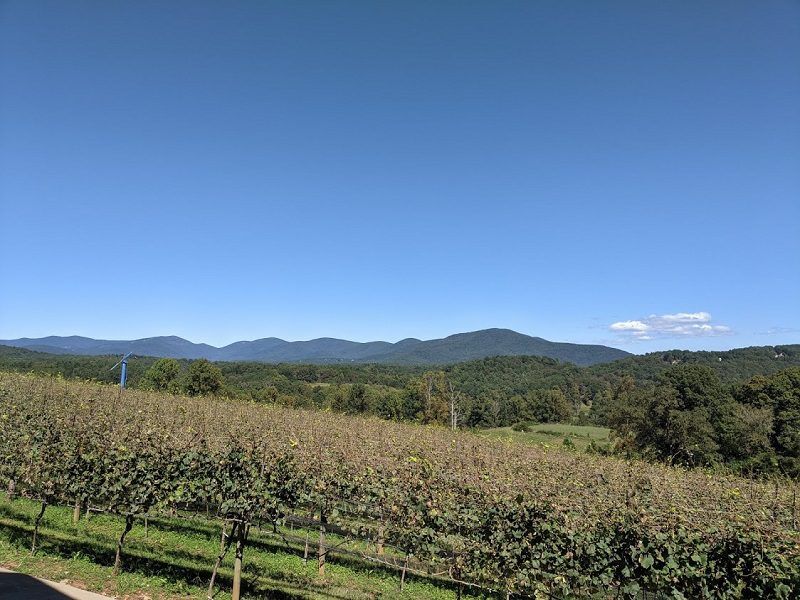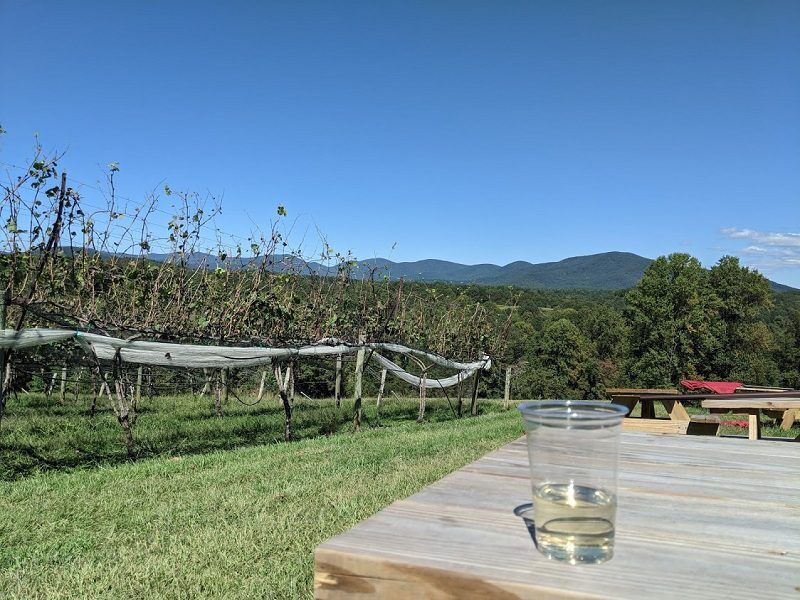 Kaya Vineyard & Winery has an incredible setup in Dahlonega atop a ridge overlooking its vines and a great panoramic view of the mountains. You can enjoy this view on their 2,000 square-foot covered deck. In addition to wine, Kaya offers food, a wine club, live music, wedding space, and four cottage rentals. This is one of the top wineries in Dahlonega.
Kaya makes all its wine from estate-grown grapes that are then hand-harvested and gently processed. Grab a glass and head out to the covered deck or stroll among the vines. They have tables set up all around the property so you can enjoy the wine and views anywhere you please.
5400 Town Creek Rd, Dahlonega, GA 30533
2. Yonah Mountain Vineyards
Cleveland, Georgia
"Yonah" is the Cherokee word for "bear", and since I love bears so much, a visit to Yonah Mountain Vineyards was a must for me! Yonah Mountain Vineyards is set in the valley below Yonah Mountain, an impressive mountain with a rocky top. The drive up to the winery gives a lovely view of the mountains behind rolling hills of vines.
Yonah Mountain Vineyards offers wine tastings, wine cave tours, live music, and a beautiful wedding venue. Grab a glass of their handcrafted wine and enjoy the mountain views out on their patio. And don't forget to take home a souvenir wine glass!
1717 Hwy 255 S, Cleveland, GA 30528
3. The Cottage Vineyard & Winery
Cleveland, Georgia
Another bear-themed winery, The Cottage Vineyard & Winery offers amazing panoramic views of Yonah Mountain and the surrounding mountain range. The winery has a very idyllic setting with picnic tables, cozy chairs, and a picturesque swing set up to take in the views. You can even get a picnic blanket and lay out on the sloping hills.
The Cottage Vineyard & Winery offers wine tastings, a wine club, live music, private event space, and even Jesus N' Jeans worship services. If you're looking for something a little different, you can also try their craft beers, wine slushies, and snacks.
5050 US-129, Cleveland, GA 30528
4. CeNita Vineyards, Winery & Tasting Room
Cleveland, Georgia
CeNita Vineyards, Winery & Tasting Room has a very relaxing setting overlooking their vines and their beautiful wedding venue. You can relax in their hammocks, play a game of cornhole, sit by the fire pit, or chill out in the shade of their canopy of trees.
The owners' families have been farming for four generations, so they know how to understand the soil, climate, and growing seasons necessary to make great wine. The vineyard offers wine tastings, live music, a wedding venue, and a vacation rental on the property.
591 Dock Dorsey Rd, Cleveland, GA 30528
5. Habersham Winery & Vineyards
Helen, Georgia
Habersham Winery & Vineyards is one of Georgia's oldest and largest wineries and is probably one of Helen's best known. They've been making award-winning wines since 1983.
The winery is open daily for wine tastings. They also have a gift shop full of fun wine gifts, gourmet foods, imported cheeses, and more. When you're finished with your tasting, you can pop over to Nacoochee Antiques to have a look around.
7025 S Main St, Helen, GA 30545
6. Creekstone Winery
Sautee Nacoochee, Georgia
Creekstone Winery is part of the Habersham Winery Family; they're giving their popular Creekstone label its own winery just 3 minutes from Habersham. The new winery occupies a gorgeous French-style mansion situated on a mountaintop.
They offer wine tastings, wine by the glass or bottle, and wine slushies. You can enjoy your drink under umbrellaed tables in the front yard or on the shaded back patio beneath the trees.
295 Hardman Farm Rd, Sautee Nacoochee, GA 30571
North Georgia Wine Country Map
Ready to take your own North Georgia wine country tour? I've put together a map of all the wineries listed in this blog post to help you out!
You can click the star icon at the top of the map to save it to your favorites and open the locations in your own Google Maps app.
I hope you found this list of top North Georgia wineries and vineyards helpful! Now go out and plan the perfect wine getaway weekend in the North Georgia mountains!
Where to Stay in North Georgia Wine Country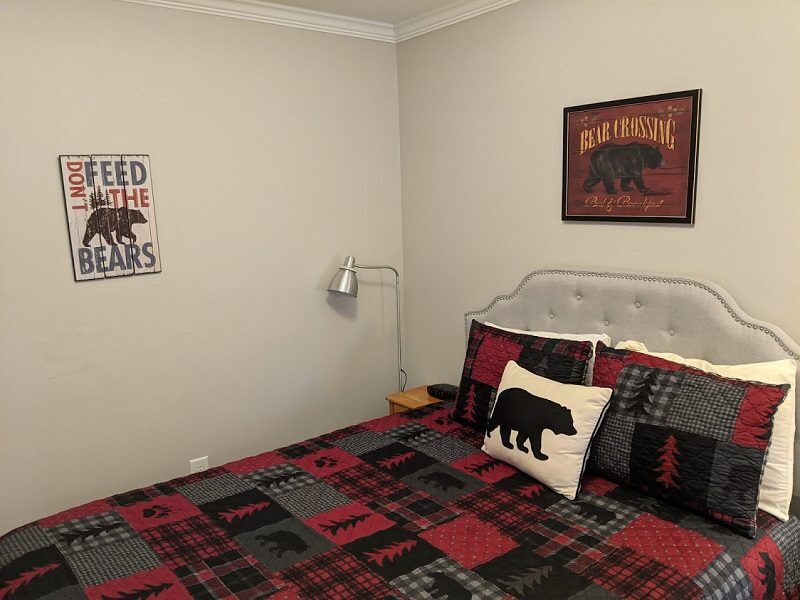 There are plenty of great places to stay for your North Georgia wine country weekend getaway. I recommend staying in Helen to visit these wineries; they're all situated close together and are at most 30 minutes away from Alpine Helen.
We've stayed at a couple of great cabins in Helen, both in the Innsbruck/Valhalla Resorts gated community. Previously, we've done a lovely large cabin with a great screened in porch with a group of friends; and recently for this trip, we did a smaller duplex with a hot tub with another couple for a romantic getaway. There are a lot of great options of cabin rentals on VRBO.
We also got to check out the Valhalla Resort when we went to their Sky Bar for dinner. This place looks like a castle, has a pool, mountain views, and three different dining experiences.
You should have no problem finding the perfect place to stay in Helen for your wine weekend getaway!
More North Georgia Wineries
Visit more amazing wineries in North Georgia with these helpful itineraries:
---
Ready to spend a weekend in North Georgia Wine Country? Plan your trip with these tips.
---
Cheers!
Paige
Have you spent a weekend exploring North Georgia Wine Country? Let me know in the comments!