If you're visiting Atlanta on a weekend, you'll get the most bang for your buck with the Atlanta CityPASS. Check out this itinerary for making the most of your weekend using the Atlanta CityPASS for discounted admissions to top attractions.
Thanks so much to CityPASS for providing us with complimentary Atlanta CityPASS tickets! As always, all opinions are my own.
The Atlanta CityPASS is a great deal for visiting the city's top attractions! This attraction pass gives you a huge discount to up to 5 Atlanta attractions.
You get to visit:
Georgia Aquarium
World of Coca-Cola
Zoo Atlanta
Plus your choice of 2 more attractions from:
College Football Hall of Fame
National Center for Civil and Human Rights
Fernbank Museum of Natural History
I have a whole guide on how the Atlanta CityPASS saves you money here, as well as an in-depth guide to visiting Atlanta on a budget here.
When you activate the CityPASS, you have 9 days to use it, but in this itinerary I'm going to show you how you can easily use the Atlanta CityPASS in just one weekend.
| Save on admission to Atlanta's top attractions using the Atlanta CityPASS.
Atlanta CityPASS Itinerary
For my birthday, I wanted an Atlanta staycation in a hotel with a city view. We had these tickets from Atlanta CityPASS, so we headed Downtown and played tourists for the weekend. Here's out weekend Atlanta CityPASS itinerary so you can see how to make the most of your attraction pass!
Friday: Arrival, College Football Hall of Fame, and Georgia Aquarium
For this itinerary, I recommend arriving in Atlanta in the early afternoon. Since you won't be able to check-in to most hotels until early evening, I recommend seeing if your hotel will allow you to valet your car before check-in. Our hotel, the Westin Peachtree Plaza, allowed this and also offered a luggage stowing service.
You can leave all your stuff at the hotel and worry about check-in later. Then you're free to walk to your first attraction:
College Football Hall of Fame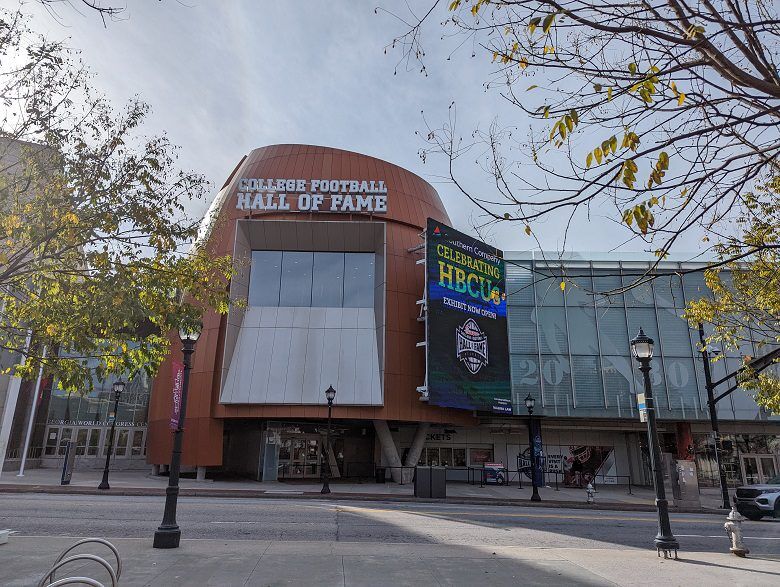 Start out your weekend with a trip to the College Football Hall of Fame.
This museum is great if you're a huge sports fan. It's still pretty fun even if you aren't big into football.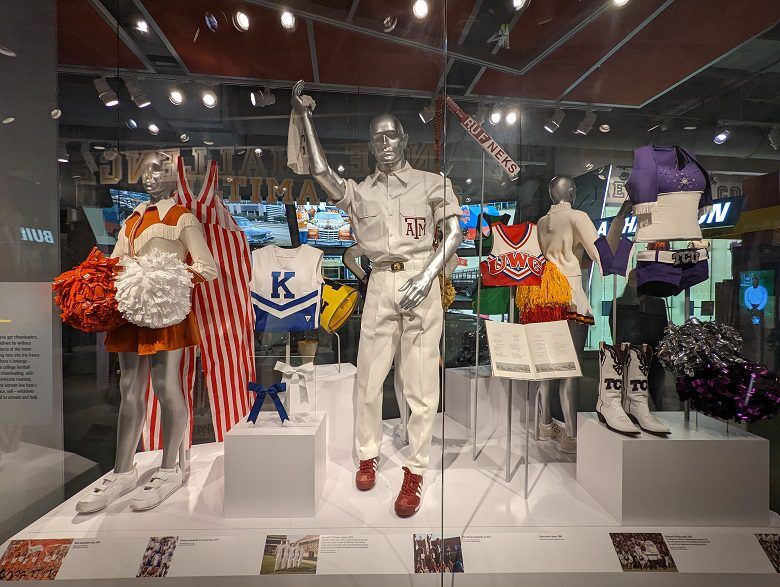 Here, you'll learn all about the history of college football, the coaches and players that make the teams great, and the inductees into the Hall of Fame. There's a 45-yard indoor football field where you can test your skills and over 50 interactive exhibits.
Note: This museum is one that you have the option to switch out. So if you wanted to do the Fernbank Museum of Natural History instead, that would also be a great choice for before you check-in to the hotel since they have free parking.
Georgia Aquarium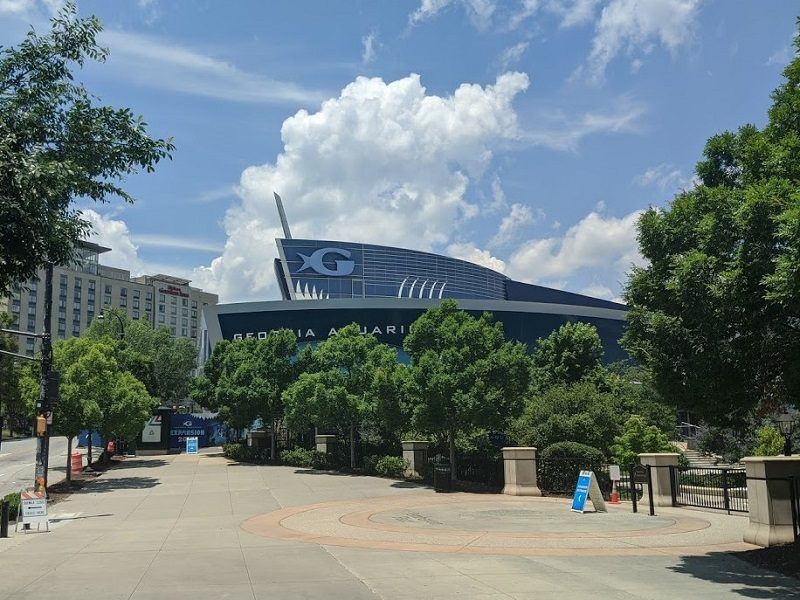 Next up, head to the Georgia Aquarium.
This is one of the world's largest aquariums, and it has one of the world's largest viewing windows.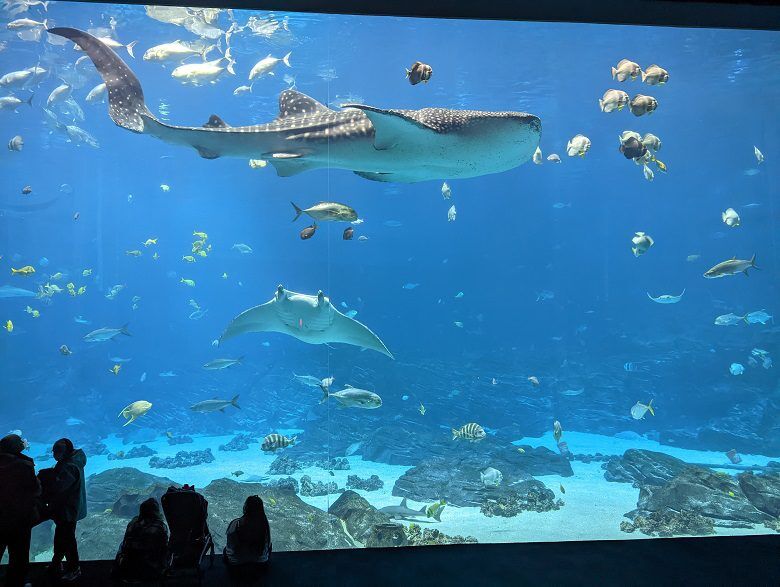 The aquarium houses hundreds of aquatic species in more than 10 million gallons of water. They're most known for their Whale Shark exhibit – this is the only place outside of Asia that you can see the marine giants.
There are also exhibits containing California Sea Lions (don't miss the sea lion show!), Beluga Whales, and Atlantic Bottlenose Dolphins (don't miss the dolphin show, either!).
The Georgia Aquarium is open late, so you can save a visit until after dinner if you need to.
Dinner at Amalfi Cucina & Mercato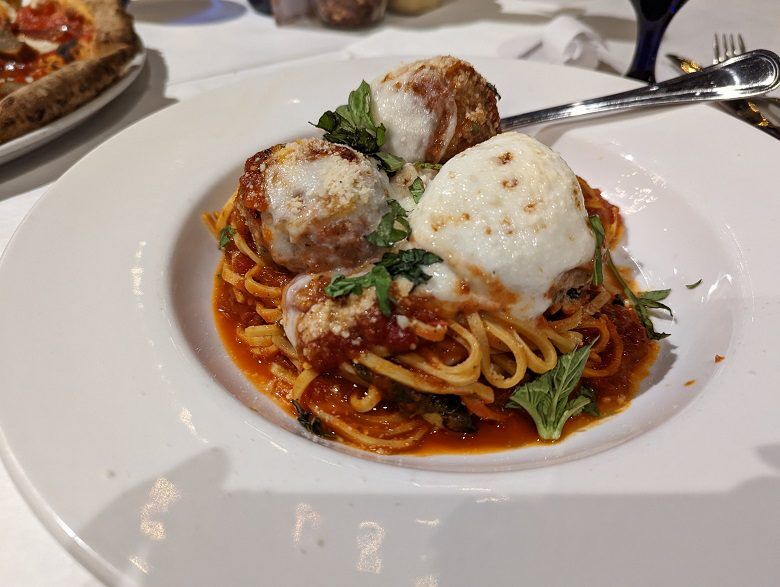 Amalfi Cucina & Mercato in Downtown Atlanta is one of the best restaurants for authentic Neapolitan-style pizza.
They're most known for their pizzas ( and the 6,000 pound wood-burning brick oven the pizzas are baked in), but Amalfi has delicious pasta dishes, appetizers, salads, and desserts as well. Go for the Calamari appetizer, Nonna's Spaghetti and Meatballs, the Carne Pizza, and for dessert the Tre Mini Cannolis and Pistachio Tiramisu.
Saturday: World of Coca-Cola, National Center for Civil and Human Rights
There's no need to be up too early the next morning, so feel free to sleep in! You can get breakfast at your hotel or stop by the Atlanta Breakfast Club, a popular Atlanta breakfast spot.
World of Coca-Cola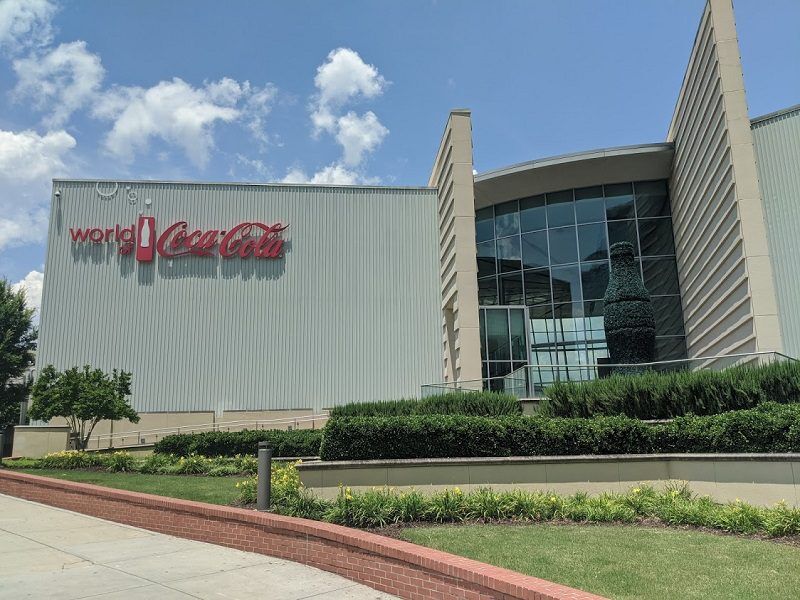 Start your day of fun off at the World of Coca-Cola.
This museum gives you an inside look at the history of Atlanta's most famous beverage.
The museum is filled with Coca-Cola memorabilia, from old advertisements to their sponsorship of events like the Olympics to all the various beverages they make. You'll get to see the vault where the secret formula is stored, and you can meet the Coca-Cola Polar Bear (my favorite part!).
Before you leave, you'll stop by the Tasting Room where you can try Coca-Cola drinks from around the world as well as tons of current local flavors from the Freestyle machines.
Lunch at Johnny Rockets
For a quick lunch, head to Johnny Rockets. This retro diner with Coca-Cola advertisements lining the walls is the perfect compliment to a morning at the World of Coca-Cola. A burger and fries go really well with a Coke.
It's also fast and nearby, so you don't have to rush if you're short on time.
If you have time for a longer lunch, then I'd suggest trying the bison burgers at Ted's Montana Grill.
National Center for Civil and Human Rights
After lunch, head over to the National Center for Civil and Human Rights.
This eye opening museum explores the American Civil Rights Movement as well as today's global human rights issues.
Take a moment to experience the lunch counter sit-in simulation, learn about the Freedom Riders, admire the impact of Martin Luther King, Jr., and see stories from the struggle for human rights around the world.
The National Center for Civil and Human Rights offers powerful exhibits on some of the toughest parts of American history.
Dinner at Thrive Restaurant + Bar
Thrive Restaurant + Bar offers sushi and creative seafood dishes in a lounge-like dining room that is trendy and inviting.
Try the Jumbo Sea Scallops or the Sesame Tuna Burger and a side of their Lemon-Parmesan Pomme Frites.
Sunday: Zoo Atlanta and head home
Grab some breakfast before checking out of your hotel. Rosie's Coffee Café is a popular Downtown breakfast spot if the hotel breakfast doesn't do it for you.
Zoo Atlanta
A trip to Zoo Atlanta is the last thing on your CityPASS to-do list.
Zoo Atlanta houses more than 1,500 animals from 22 different species.
There's a lot to see at the zoo: lions, tigers, giraffes, orangutans, sun bears, reptiles, birds, and more. Zoo Atlanta is known for its gorilla conservation. There have been 21 gorillas born here since 1988.
Zoo Atlanta is also known for its panda bears. They've hosted 9 bears since 1999, and this is one of only three zoos in the U.S. with panda bears. Currently, there are two adult pandas and their two twin cubs (who are teenagers now).
Lunch at Tin Lizzy's Cantina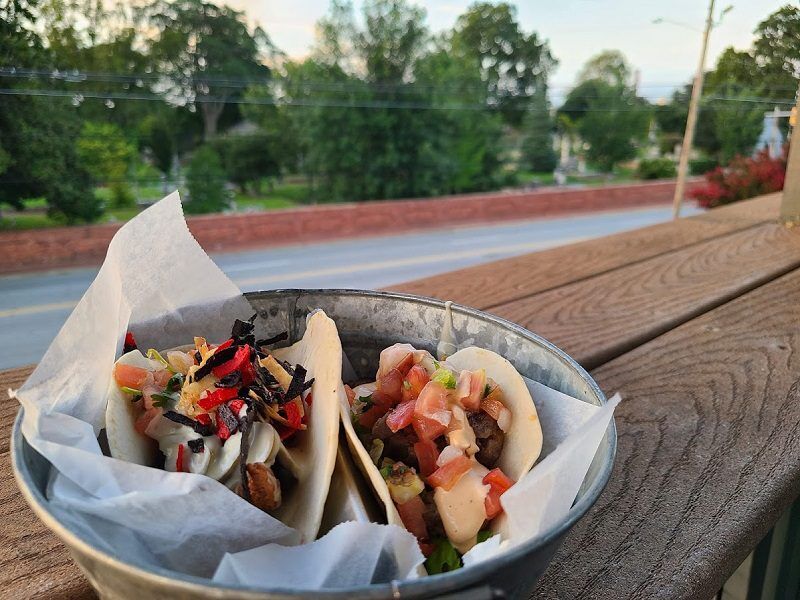 Tin Lizzy's Cantina is our go-to spot for lunch when going to the zoo. I love their Grant Park location that has a rooftop overlooking the Historic Oakland Cemetery.
They have great tacos and skillets, you really can't go wrong with either. I like the Chicken Con Queso and the Steak & Mushroom tacos and the Cowboy Skillet.
Best Places to Stay in Atlanta
For our Atlanta CityPASS weekend, we stayed at the Westin Peachtree Plaza in Downtown Atlanta. This has long been one of my favorite hotels in Atlanta, and I'll admit its mostly for the view (I'm a sucker for the Atlanta skyline). It's also one of the top hotels in Downtown Atlanta. Check out my full review of the Westin Peachtree Plaza here.
The Westin Peachtree Plaza is the beautiful blue-glass cylindrical building in Downtown Atlanta. All of its rooms have floor-to-ceiling picture windows looking out over the city. The view will vary depending on which side of the hotel you're on, but there are great views all around. I managed to get us the iconic city view on the 55th floor (that's almost at the top of this 73-story building!) looking North up through Midtown.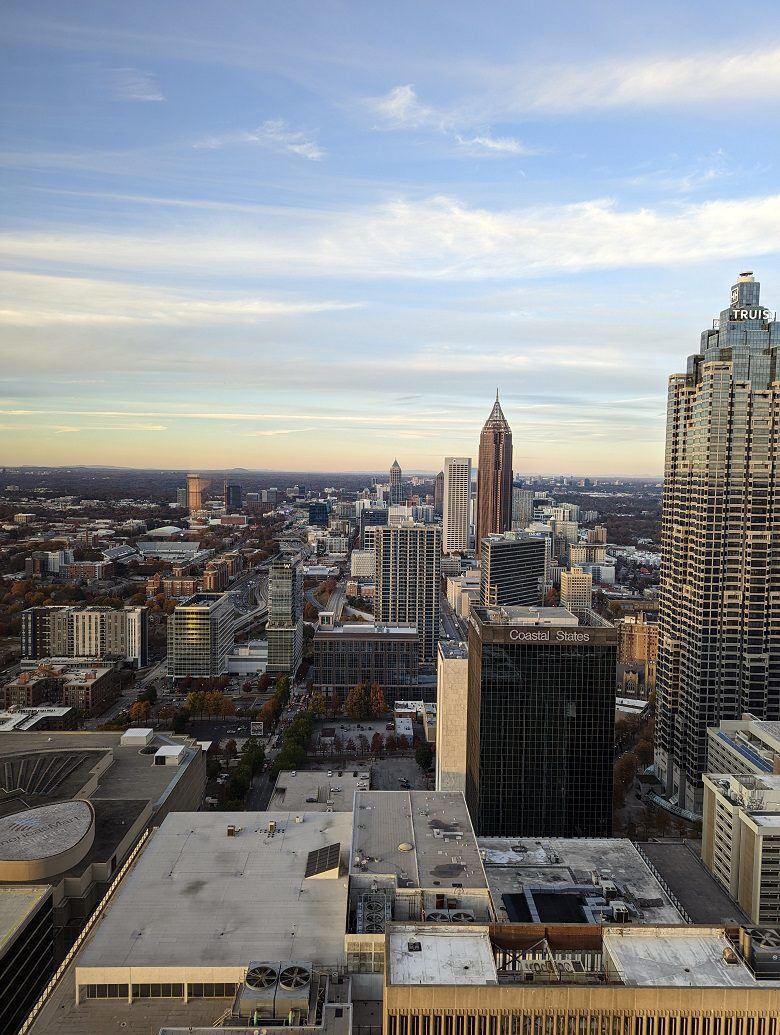 This hotel is also perfect for a CityPASS weekend because its walkable from all the Downtown sights on the pass (Georgia Aquarium, World of Coca-Cola, College Football Hall of Fame, and National Center for Civil and Human Rights). There are tons of great Downtown Atlanta restaurants that are walkable as well.
Top 5 Downtown Atlanta Hotels
Map Out Your Stay
Craving More Atlanta Activities?
If you need more things to do while visiting Atlanta, check out these top posts:
---
Ready to visit Atlanta, Georgia? Plan your trip with these tips.
---
Cheers!
Paige
Will you be using this Atlanta CityPASS Itinerary on your weekend trip to Atlanta? Let me know in the comments!