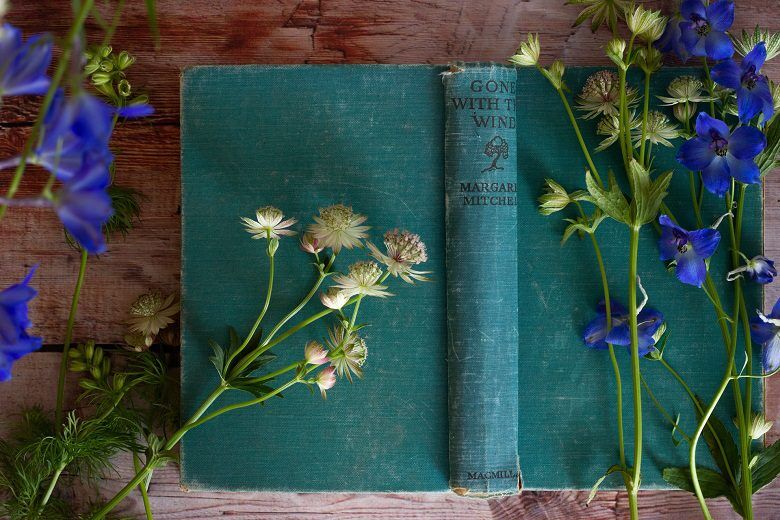 Atlanta probably isn't the first place that comes to mind when you think of a literary city. But Atlanta does have a few literary ties and plenty of creative types, making it a great destination for bibliophiles. Check out this guide to the top literary spots in Atlanta for book-lovers.
Literary Sights in Atlanta
Atlanta's literary darling Margaret Mitchell makes up most of the bookish sights to see in the city. But that's not all the literary history this town has to offer. Explore the best of Atlanta's top literary sights below.
Margaret Mitchell House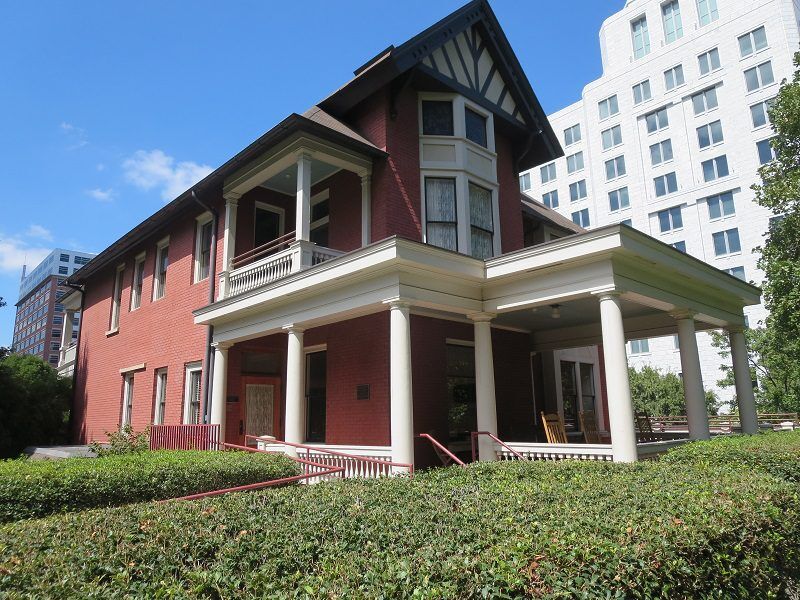 The small apartment where Margaret Mitchell lived with her second husband is one of Atlanta's top literary sights. The Margaret Mitchell House museum offers a guided tour of the first floor apartment that Mitchell nicknamed "The Dump". This apartment is where she wrote Gone With the Wind.
The Wren's Nest
The Wren's Nest is the home of Joel Chandler Harris, who recorded the African American folklore of the Uncle Remus and Br'er Rabbit stories. This house museum explores the history of the house, Harris's legacy, African American folklore, and the art of storytelling.
Oakland Cemetery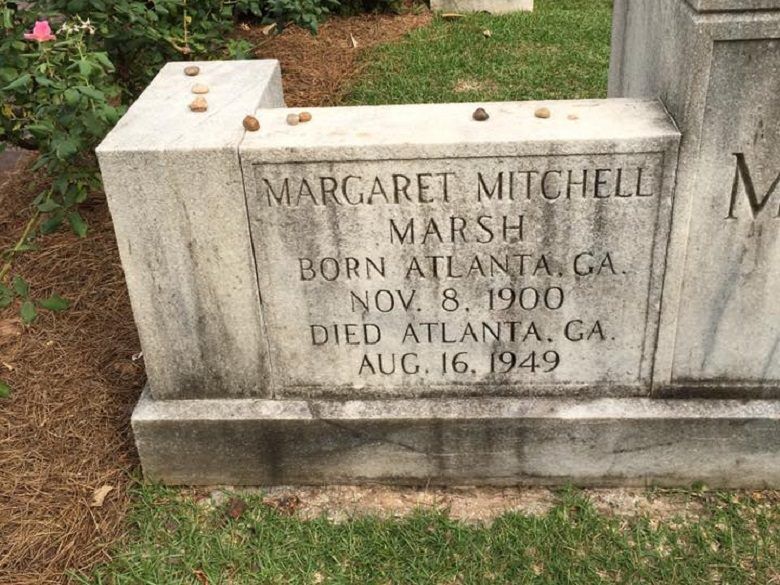 Atlanta's Historic Oakland Cemetery is a gorgeous Victorian garden cemetery that covers 48 acres. The cemetery is the final resting place of many notable Atlantans, including Margaret Mitchell, author of Gone With the Wind. She is buried here with her husband John Marsh.
The Shakespeare Tavern Playhouse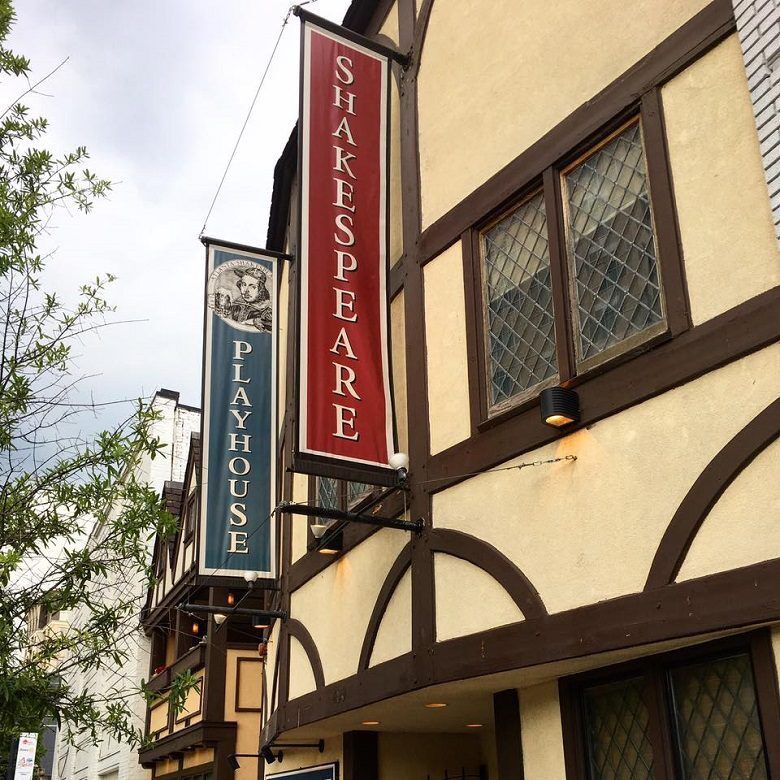 The Shakespeare Tavern Playhouse transports you from Midtown Atlanta to Shakespeare's Globe Theatre to enjoy the Bard's plays in their Original Practice (meaning the players acknowledge the audience, and if your cellphone goes off, you will be heckled by the players). The playhouse has a British pub-style menu served cafeteria-style so you can eat, drink, and be merry while you enjoy Shakespearean classics.
Central Library
Atlanta's Central Library sits on the site of the city's first public library, Carnegie Library. Margaret Mitchell's father, Eugene Mitchell, headed the committee that persuaded Andrew Carnegie to donate $100,000 for the building. Today, the Central Library houses the Margaret Mitchell Collection in its Special Collections Department. This collection features a number of items like the typewriter she used to write Gone With the Wind, her Pulitzer Prize, her American Book Award, and various important editions of Gone With the Wind.
Robert C. Williams Museum of Papermaking
The Robert C. Williams Museum of Papermaking at Georgia Tech explores the history of paper and paper technology. The museum's exhibits include: the Dard Hunter Collection of artifacts and books on paper and hand papermaking; tools from the early industrialization of papermaking; environmental issues related to papermaking; and changing gallery spaces. Admission to this museum is completely free.
Literary-Inspired Restaurants and Coffeehouses in Atlanta
Refuel at a restaurant that makes bibliophiles feel right at home. These literary-inspired restaurants and coffee shops are the perfect places for book-lovers to grab a bite to eat and relax with a good book.
Twain's Brewpub & Billiards
Twain's Brewpub & Billiards is named after Mark Twain, the American literary icon who wrote Adventures of Huckleberry Finn. The walls are even decorated with pages from Twain's books. Located in Decatur, this restaurant serves classic pub food like burgers and fish & chips as well as house-brewed beer.
Dr. Bombay's Underwater Tea Party
Dr. Bombay's Underwater Tea Party is a cozy tea house in Chandler Park. A favorite among locals, this little café has walls lined with bookshelves, high tea, coffee, pastries, desserts, ice cream, and sandwiches. It's also the cornerstone for the international women's education program The Learning Tea, which offers housing, educational, and empowerment opportunities for young women in Darjeeling, India.
King + Duke
Atlanta has no shortage of Mark Twain-inspired eateries, it seems. King + Duke is a restaurant in Buckhead named after the two con artists in Adventure of Huckleberry Finn. From Chef Ford Fry, the concept offers a seasonal dining experience based around a 24-foot open hearth. Much of the restaurant's menu involves open-fire cooking, with plenty of meat options from beef to lamb to fish.
The Warhorse Coffee Joint at the Goat Farm
The Goat Farm Arts Center has taken over an old warehouse that served as District 12 in the second Hunger Games movie. It's home to several art studios and the Warhorse Coffee Joint, which only serves a handful of options of simple coffee and tea. Payment is donation-based and cash-only, so you pay what you feel your drink is worth. The Warhorse has a vintage home library feel, perfect for cozying up with your simple coffee and a book.
Bookstores for Book-Lovers in Atlanta
A good bookstore is a must for any literary city. Luckily, Atlanta has plenty. These are some of the top bookstores among book-lovers in Atlanta.
A Cappella Books
Located in Little Five Points district, A Cappella Books has been serving bookish Atlantans since opening in 1989. They stock new, contemporary books, classic reads, common and uncommon used books, and rare collectable books across all genres. A Cappella Books also regularly holds book signings and author events.
Atlanta Vintage Books
Atlanta Vintage Books has been serving the community for over 30 years. They have over 80,000 new, collectable, and vintage books stocking the shelves of their many rooms, including one of the largest collections of rare children's books in the Southeast. And they have a resident cat!
Little Shop of Stories
Little Shop of Stories in Decatur is a children's bookstore that has called the Square home since 2005. The bookstore features multiple reading areas, regular kids' story hours, and a curated collection of titles. They also host several events and signings from your favorite children's authors.
Charis Books & More
Charis Books & More occupies space in a purple house in Little Five Points. As the South's oldest feminist bookstore, opened in 1974, this shop specializes in feminist and cultural studies titles, diverse and unique children's books, books on anti-racism, and LGBTQA+ fiction and non-fiction.
Find more of Atlanta's best bookstores here.
Literary Events and Festivals in Atlanta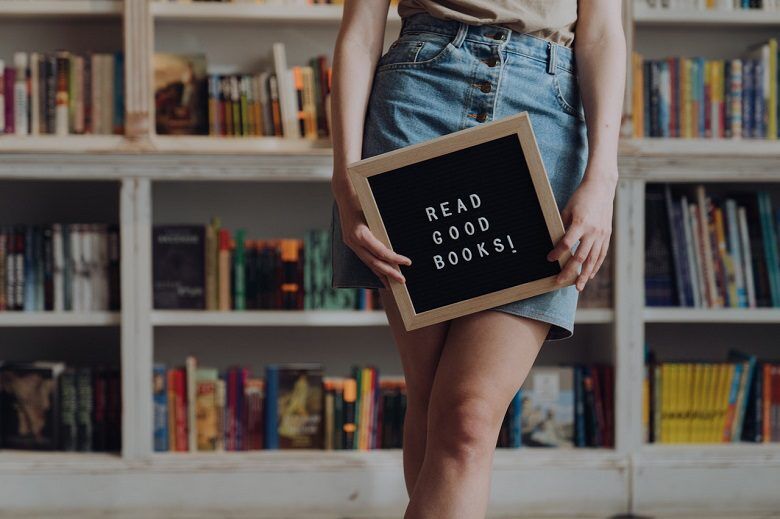 Book-lovers can gather together to bond over writing, readings, and recitations at these literary events and festivals in Atlanta. While these are some of the major happenings, don't rule out other events at book shops and libraries around the city, too!
Lit: Books, Booze and Beats
Lit Atlanta is monthly gathering of people who love to read, drink, share literary discoveries, and listen to good music. This book club and social event held at Monday Night Garage. It's technically free, but they do ask that you bring a gently used book to donate as your cover fee; the book will be donated to a local charity or used in Lit's book exchange program.
AJC Decatur Book Festival
Held annually over Labor Day weekend in Decatur, the AJC Decatur Book Festival is one of the largest independent book festivals in the country. This literary festival brings authors and book lovers together to celebrate and enjoy all things literary. It features events like book signings, author readings, poetry slams, writing workshops, and more.
Georgia Center for the Book
Georgia Center for the Book at DeKalb County Public Library supports libraries, literary programs, literature, and Georgia's rich literary heritage. The Center is the largest non-profit literary presenting organization in the Southeast and one of the largest in the nation. They hold free events all throughout the year that bring authors in for public appearances.
Write Club
Write Club is like Fight Club for writers. This competitive reading series features two opposing writers with opposing ideas (assigned in advance) competing in a 7 minute reading. The audience picks the winner, and a cut of the proceeds goes to charities of the winner's choosing. Write Club Atlanta is held the second Wednesday of each month at the Highland Ballroom.
Atlanta Guides
Where to Stay in Atlanta
Find the perfect place to rest your head on your visit to Atlanta, from the top rated accommodations to unique stays you can't get anywhere else.
Craving More Atlanta Activities?
If you need more things to do while visiting Atlanta, check out these top posts:
---
Ready to visit Atlanta, Georgia? Plan your trip with these tips.
---
Cheers!
Paige
What are your favorite literary places in Atlanta, Georgia? Let me know in the comments!