Atlanta, Georgia is one of the hottest destinations in the South! On your next visit to Atlanta, set aside a day of sightseeing so you can get to know the city a little better. From walking tours to helicopter tours and history tours to nature tours, these are the best sightseeing tours Atlanta has to offer.
The Best Sightseeing Tours in Atlanta
1. Atlanta Guided Sightseeing Tour by Electric Car
Looking for an eco-friendly way to see Atlanta? This guided sightseeing tour by electric car provides a professional guide and driver to transport you through Atlanta's hottest neighborhoods.
Your experienced and local guide will provide you with a comprehensive overview of Atlanta's history as you zip through Old Fourth Ward, Inman Park, and Midtown. On this tour, you'll get an up-close and personal look at the Martin Luther King Jr. National Historic Site, the World of Coca-Cola, and Centennial Olympic Park.
This 90 minute eco-friendly tour provides a memorable experience for newcomers to the city as well as Atlanta natives.
2. Atlanta Segway Tour: Midtown
See Atlanta's top sights in Midtown as you zip around on a Segway. This is one of the most fun sightseeing tours in Atlanta! On this educational and entertaining small-group tour, you'll pass landmarks, historical sites, the city's best architecture, and elegant homes as you loop around the city.
Your experienced local tour guide will take you by Centennial Olympic Park, the Margaret Mitchell House, the Ansley Park neighborhood, the Fox Theatre, and more.
This 2.5 hour sightseeing tour of the city includes a short training session so you can get comfortable maneuvering a Segway before you ride.
3. Atlanta Sightseeing Bus Tour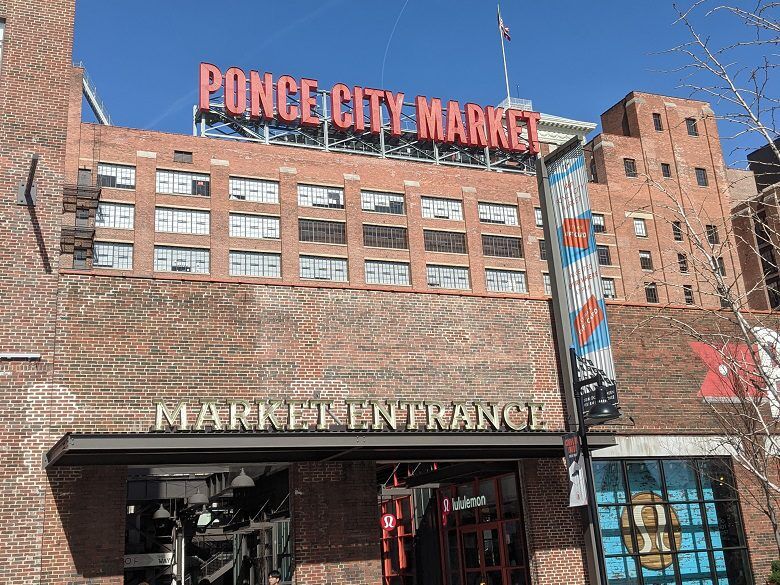 See the highlights of Atlanta on this full day sightseeing bus tour. The tour includes stops at the Martin Luther King Jr. National Historical Park, Krog Street Market, Ponce City Market, and the sights of Midtown.
You'll also get to see the stately homes and mansions of Buckhead, including the Swan House, as well as walk on the popular Atlanta Beltline Eastside Trail known for its public art installations.
This 5 hour Atlanta sightseeing bus tour gives you a full day of seeing the city all from the comfort of an air conditioned bus.
4. Atlanta Black History & Civil Rights Tour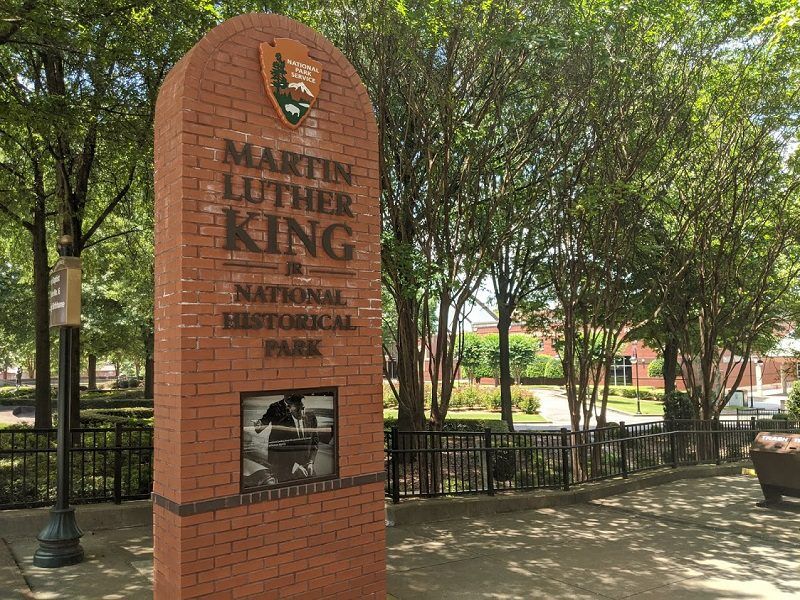 The Atlanta Black History & Civil Rights Tour showcases historic sites and black historic neighborhoods that have shaped Atlanta's black history. You'll be immersed in black culture, arts, civil rights landmarks, and more to experience the full historical and cultural significance of the city.
You'll explore the neighborhoods of Summerhill, the West End, Downtown Atlanta, Old Fourth Ward, and the Historic Sweet Auburn District. The tour includes fun stops at Tyler Perry Studios, the Municipal Market, and the Martin Luther King Jr. National Historic Site.
This 4 hour tour takes you on an air conditioned drive with complimentary pick-up and drop-off at selected accommodations, all led by an experienced local guide.
5. Guided Bike Tour in Atlanta
Tour Atlanta while getting in a little exercise on a guided bike tour of the city. On this tour, you'll see Atlanta's beautiful neighborhoods by cycling along quiet roads and bike paths.
On your bike ride, you'll pass the Historic Oakland Cemetery, zip through the graffitied Krog Street Tunnel, roll along the Atlanta Beltline Eastside Trail, explored the tree-lined streets of Inman Park, make a selfie stop at Jackson Street Bridge, and discover the Martin Luther King Jr. National Historic Site.
This 2.5 hour bike ride tour provides you with a bike, a helmet, water, and snacks to get you ready for your ride.
6. Atlanta Historical Homes Tour
If you love architecture and historic homes, then this Atlanta Historical Homes Tour is for you! You'll tour three houses, including the outside of the iconic 1928 Swan House, and learn insider details about some of Atlanta's most impressive homes.
The other two stops on the tour depend on the day of your tour. The homes you may visit include the Governor's Mansion, the Margaret Mitchell House, or Rhodes Hall.
This 4 hour tour includes a knowledgeable guide, hotel pick-up and drop-off from selected hotels, and a round-trip transfer.
7. Atlanta History Tour From Civil War to Civil Rights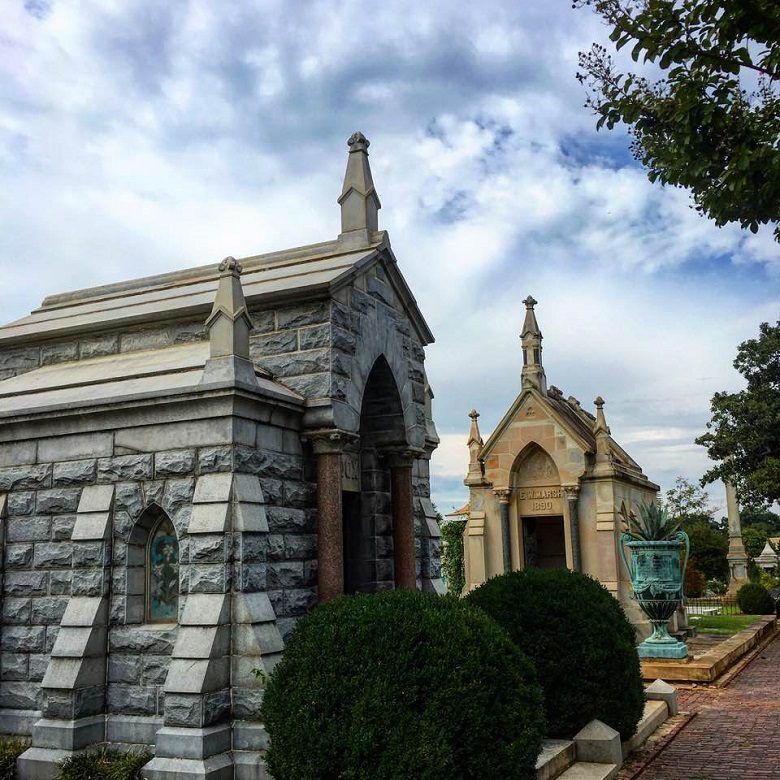 Atlanta has a ton of history to cover! Follow the history of Atlanta from the Civil War battlefields to the center of the Civil Rights movement on this tour. You'll visit some of the city's most famous attractions on this educational tour that's great for the whole family.
The tour includes stops at the site of the Battle of Atlanta, the historic cotton mill town in present-day Cabbagetown, the historic homes of Grant Park, the final resting place of Civil War soldiers at Oakland Cemetery, and the birthplace of MLK Jr.
This 3 hour Atlanta history tour is a combination of walking and drive tour through the city.
8. City Lights Atlanta Night Tour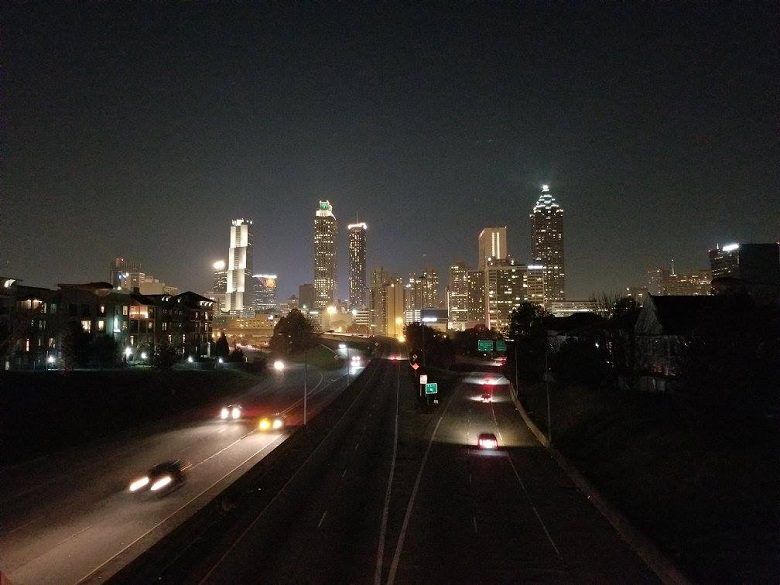 On a City Lights Night Tour of Atlanta, you'll see the city lit up against the night sky as you learn about top landmarks, famous movie and television locations, and iconic attractions. You'll see sights like The Varsity, the Millennium Gate, Mercedes Benz Stadium, SkyView Atlanta, and more illuminated with brilliant colors in their after-hours glory.
This tour provides an air conditioned vehicle, complimentary pick-up and drop-off from nearby accommodations, an experienced driver and local tour guide, and a stop for selfies.
This 2 hour night tour provides you a unique and magical way to see the city all lit up at night!
9. Atlanta Heart & Soul Tour
Travel off the beaten path with the Atlanta Heart & Soul Tour. On this tour, you'll explore the uniqueness of Atlanta through the city's urban environment and culture, getting down to the heart and soul of the city and its communities.
Explore Atlanta's best neighborhoods, including Midtown, Sweet Auburn, Inman Park, Little Five Points, Cabbagetown, and more.
This 1.5 hour private tour includes private transportation in a luxurious vehicle driven by a knowledgeable and local guide.
10. Downtown Atlanta Guided Walking Tour
See the sights of Downtown Atlanta on this guided walking tour. You'll go on a fun and informative trek through the historic and commercial heart of the city, getting an overview of the influences of the city.
This tour covers everything from Reconstruction to Coca-Cola, Gone With the Wind to the Civil Rights Movement, and the Centennial Olympic Games to Atlanta's booming film industry.
Embark on a 2 hour walking tour led by a local and experienced guide.
11. A City in a Forest: Atlanta Nature Tour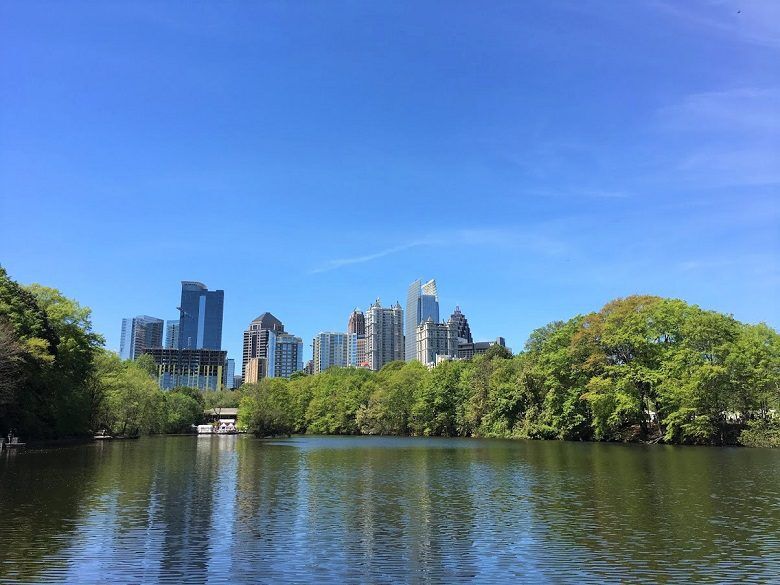 Atlanta is one of the most forested cities in the U.S.; you'll be surprised surprised how much greenery you'll find in this metropolitan area! Take one of the city's most unique sightseeing tours on this A City in a Forest: Atlanta Nature Tour.
This tour provides an inside look at Atlanta's most picturesque trails, parks, gardens, and hidden green spaces. You'll explore Piedmont Park, Olmsted Linear Park, the Atlanta Botanical Garden, and more.
On this 3 hour nature tour, you'll walk and drive through Atlanta's urban nature with insider tips from your local guide.
12. Helicopter Tour of Atlanta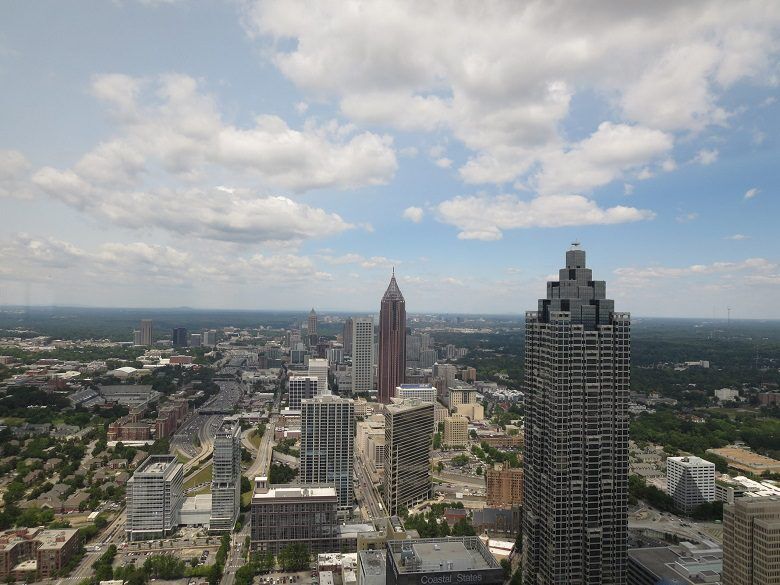 Get a birds' eye view of the city with a thrilling helicopter tour of Atlanta. You'll fly above the skyscrapers of Downtown Atlanta, over the Mercedes Benz Stadium, past the Buckhead skyline, over the Braves Stadium, and glimpse Dobbins Air Reserve Base.
Through your audio headset, you can clearly hear the captain as you tour Atlanta from the sky. There is ample opportunity for photos and enjoying the views. This is a great romantic date idea for Atlanta!
This 30 minute helicopter tour can accommodate up to 3 people and comes with a complimentary beverage.
13. Gone With the Wind Tour of Margaret Mitchell's Atlanta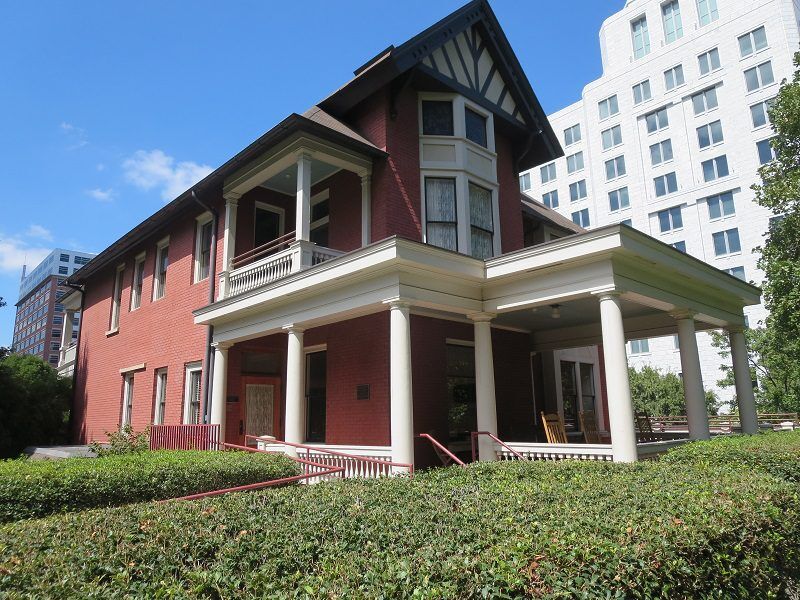 Experience the life and works of Pulitzer Prize winner Margaret Mitchell on this Gone With the Wind tour. You'll visit the apartment where she lived and wrote Gone With the Wind, see the hotel where the film's premiere was celebrated, and stop at noteworthy locations from the book and the author's life.
Your knowledgeable guide will regale you with little known facts and insights into the life and work of Margaret Mitchell.
This 3 hour tour takes you from where Margaret Mitchell grew up to her final resting place in Atlanta.
14. Atlanta Highlights Private Tour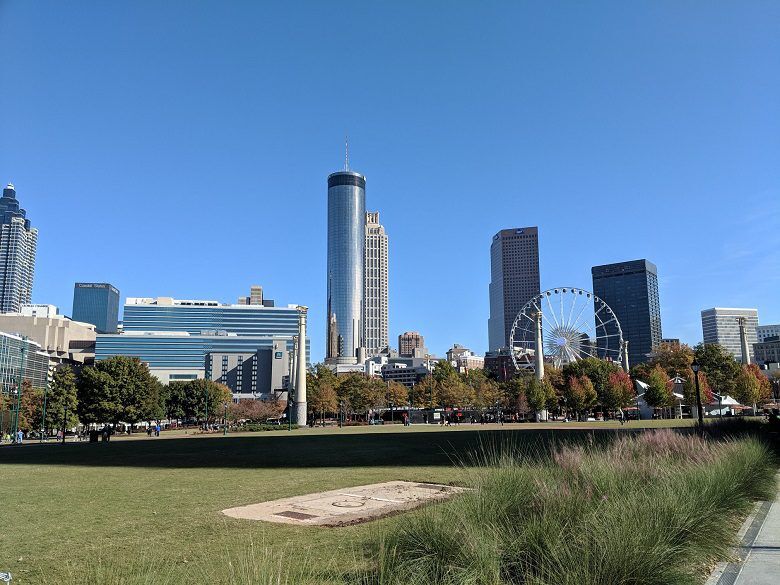 This Atlanta highlights tour is perfect for first time visitors to Atlanta or travelers with limited time in the city. You'll see several of Atlanta's highlights in just a few hours.
This half-day tour goes to Centennial Olympic Park, Mercedes Benz Stadium, Margaret Mitchell House, the Fox Theatre, Jimmy Carter Library and Museum, Inman Park, and more.
You'll be taken around town by a local driver and tour guide on this 3 hour tour of the city.
15. Rising From the Ashes: Atlanta Architecture Tour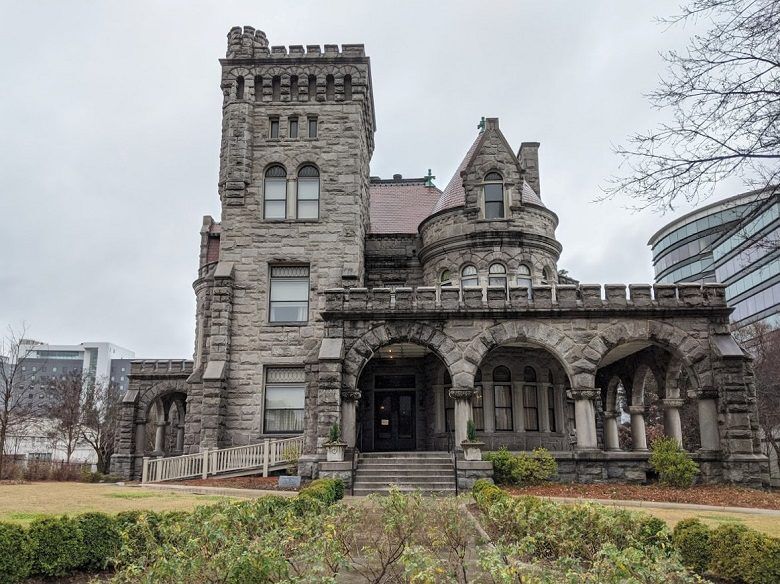 Get to know Atlanta's historic buildings on this architecture tour of the city. You'll check out Atlanta's oldest neighborhoods, key monuments, and hidden architectural gems.
From the shotgun houses of Cabbagetown to the Olmsted-planned suburbs of Druid Hills, you get to customize the tour to fit your interests. You'll really get a feel for the different architectural styles that make up this vibrant and diverse city.
This 3 hour tour includes private transportation and a local guide to help you customize your itinerary.
Craving More Atlanta Activities?
If you need more things to do after taking these fun sightseeing tours of Atlanta, check out these top posts:
---
Ready to visit Atlanta, Georgia? Plan your trip with these tips.
---
Cheers!
Paige
What are your favorite Atlanta sightseeing tours that you've been on? Let me know in the comments below!