Some of the links in this post are affiliate links. This means if you click on the link and purchase an item, I will receive a commission at no extra cost to you. All opinions are my own.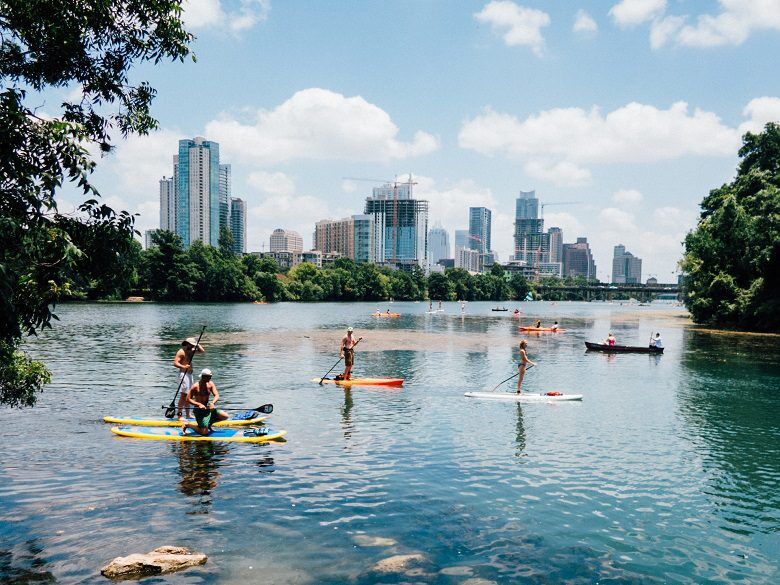 Summer is the perfect time to visit the South. The warm and sunny weather along with a multitude of beaches and water activities makes for plenty of fun in the sun in the Southern states. If you're planning a summer vacation in the South, check out these top destinations.
The South is known for its warm and sunny weather during the summer months, which is perfect for outdoor activities like hiking, swimming, and exploring. And the South is home to so many beautiful beaches.
Add in summer festivals, cultural events, and the region's historic sites and landmarks, and you've got a summer trip that's full of fun and education!
It's time to start planning your Southern summer getaway!
Best Places for Summer Vacation in the South
Whether you're looking for a beach getaway, a music festival, or a wealth of historical and cultural sites, these Southern destinations have you covered!
From outdoor activities to family-friendly events, there are so many reasons to make the South your summer vacation destination.
There's no doubt about it: the South is perfect for summer vacation!
Gulf Shores, Alabama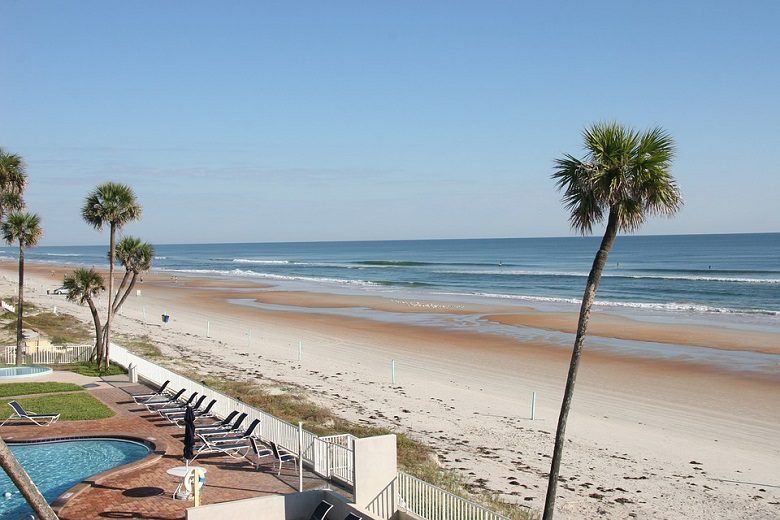 Gulf Shores is located on the Gulf of Mexico and is known for its beautiful white-sand beaches. What better place is there for a summer vacation?
Must-Do Summer Activities in Gulf Shores
A beach day is a must when visiting Gulf Shores. The warm Gulf waters are perfect for swimming, boating, kayaking, and other water activities. Head to West Beach, the town's less crowded 6 mile stretch of sand that runs from Gulf Shores Parkway to the end of Dolphin Drive. If you just want to spend a day at the pool, you can book a day pass at an ocean-front hotel or resort with pool access using ResortPass.
Gulf Shores also offers plenty of opportunities for outdoor activities like fishing, golfing, kayaking, and hiking in the area's parks and nature preserves. One of the best activities is hiking or biking the Hugh S. Branyon Backcountry Trail, which spreads across more than 25 miles winding through distinct ecosystems.
Throughout the summer, Gulf Shores hosts several festivals and events like the Hangout Music Festival, the Gulf Coast Hot Air Balloon Festival, an Independence Day Celebration, and air shows.
Where to Stay in Gulf Shores
You have your pick of hotels, condos, beach houses, resorts, bed & breakfasts, and campgrounds in Gulf Shores. The Lodge at Gulf State Park or the Staybridge Suites Gulf Shore are top-rated choices.
For a beach-front vacation rental, check out VRBO for unique stays like this centrally-located beachfront home or this dog-friendly escape with a private pool.
Eureka Springs, Arkansas
Eureka Springs picturesque town is nestled in the Ozark Mountains that offers plenty of summer fun in the form of outdoor activities.
Must-Do Summer Activities in Eureka Springs
Eureka Springs is surrounded by natural beauty. Go hiking, kayaking, and fishing in the nearby lakes and rivers, or take a scenic drive through the mountains. Explore a cavern like Onyx Cave, hike around Lake Leatherwood, zipline through the forest at Ozark Mountain Ziplines, and more
The city is also home to several natural springs that are believed to have healing properties. You can take a dip in the hot springs or book a spa treatment at one of the local spas. Sites like Blue Spring, where 38 million gallons of water pours from the spring into a trout-filled lagoon, are spiritual and cultural sites for the Native American people as well.
Explore more culture and art in Historic Downtown, listed on the National Register of Historic Places, where you'll find unique shops, art galleries, and restaurants. See Downtown on a guided walking tour or on the fun Eureka Rocket golf cart tour. In the summer, the city hosts several music and art festivals like the May Festival of the Arts and Blues Party in June.
Where to Stay in Eureka Springs
Eureka Springs has a variety of unique places to stay. The 1886 Crescent Hotel & Spa, the 1905 Basin Park Hotel, and the Grand Central Hotel & Spa are historic lodging options for those wanting to immerse themselves in the city's history. The Cliff Cottage Inn is the only B&B in the heart of Historic Downtown.
For those wanting to get closer to nature, there's the Eureka Springs Treehouses, Hobbit Caves, & Castles or cabin rentals on VRBO like this lake-view cabin with a hot tub.
Destin, Florida
Destin is a great summer destination for those seeking beautiful beaches and family-friendly attractions. With so much to see and do, you're sure to have a memorable trip to this coastal town on the Gulf.
Must-Do Summer Activities in Destin
The first things you should do during summer in Destin is head to the white sand beaches. Beyond swimming and sunbathing, there are plenty of other water activities to enjoy. Head out on a Hydrojet looking for marine life, enjoy tiki vibes at the Crab Island Sandbar, and end the day with a sunset tiki cruise or a sunset dolphin tour.
Away from the ocean, you can still get some water-ful fun at Big Kahuna's Waterpark offering over 40 different rides, water slides, and pools. The Track is also a great place to take the kids: this amusement park has go-karts, mini-golf, bumper cars, kids' rides, and an arcade.
Destin is also home to a wide range of restaurants offering delicious seafood, as well as other cuisines. Many restaurants offer outdoor seating with ocean views as the perfect compliment to a fantastic meal.
Where to Stay in Destin
Destin has a number of great ocean-front and ocean-view hotel and resort options. Accommodations like the Hotel Effie Sandestin, the Henderson Park Inn, the Hyatt Place Sandestin, and the Hilton Grand Vacations Club in Sandestin will all make your stay great.
There are also plenty of beach rentals on VRBO, like this condo in Caribbean Dunes or this condo in Pelican Beach Resort.
Savannah, Georgia
Summer is a popular time to visit Savannah, Georgia. While summer in the South can be sweltering, Savannah's shady historic squares offer a respite from the heat as you explore everything this charming city has to offer.
Must-Do Summer Activities in Savannah
Cool off in Savannah by spending some time on the water; you can take a riverboat luncheon cruise of the Savannah River, complete with live music, dancing, and sunset views of the city. Or get a sweet treat from Leopold's Ice Cream, Savannah's most famous ice cream shop. And if you find the days too hot, then roaming the streets in the cool night air on a ghost tour just might be your thing.
If you want a vacation with both beach and city, then you're in luck! Nearby are the beaches of Tybee Island and Hilton Head that make for a great day trip from Savannah. You can enjoy a mix of history and beach relaxation all in one trip.
Savannah has tons of great events throughout the summer that are full of food, live music, and fun. Enjoy the Tybee Beach Bum Parade, 4th of July celebrations all around the city, the Savannah VOICE Festival in August, and Tybee Island's Labor Day Beach Bash.
Where to Stay in Savannah
Savannah is the perfect place for a cozy B&B getaway. There's the Eliza Thompson House, The Gastonian, and the Azalea Inn that are all great choices. Savannah has plenty of traditional hotels as well, like The Bohemian, the Cotton Sail Hotel, and the JW Marriott Savannah Plant Riverside District.
Check out VRBO for vacation rentals for an authentic Savannah experience. There are so many wonderful options like the Parlor on Park, this Broughton Street Loft, or this Bright & Beautiful Home.
Mammoth Cave National Park, Kentucky
Mammoth Cave National Park in Kentucky is home to the world's longest known cave system and offers tours and outdoor activities, including hiking and camping.
Must-Do Summer Activities in Mammoth Cave National Park
The main attraction at Mammoth Cave National Park is, of course, the cave itself. You can choose from several cave tours, ranging from easy, guided tours to more strenuous, adventure tours. There is a fully wheelchair accessible tour, short and long walking tours, lantern tours, and adventurous crawling tours.
Mammoth Cave National Park has over 80 miles of hiking trails that wind through the park's beautiful forests and hills. Whether you're looking for an easy walk or a challenging hike, there is a trail for you. While you're out on the trails, you can expect to see wildlife like deer, turkey, and several species of birds.
There are a lot of different way to spend your summer in Mammoth Cave National Park. The Green River and Nolin River run through Mammoth Cave National Park, providing excellent opportunities for canoeing and kayaking. The national park is also a designated International Dark Sky Park, meaning that the park is free from light pollution and perfect for stargazing.
Where to Stay near Mammoth Cave National Park
If you want to stay at Mammoth Cave National Park, you can camp at their three campgrounds and 13 backcountry sites. The Lodge at Mammoth Cave inside the park features a mix of modern hotel rooms as well as historic cottages.
Outside the park, you have options in neighboring towns like Cave City and Park City where you can find stays like the Grand Victorian Inn, the Serenity Hill Bed & Breakfast, and the Sleep Inn & Suites Cave City. Also check VRBO for vacation rentals like the Historic 1893 Reed-Dossey House Bed & Breakfast or this Mammoth Cave Getaway.
Baton Rouge, Louisiana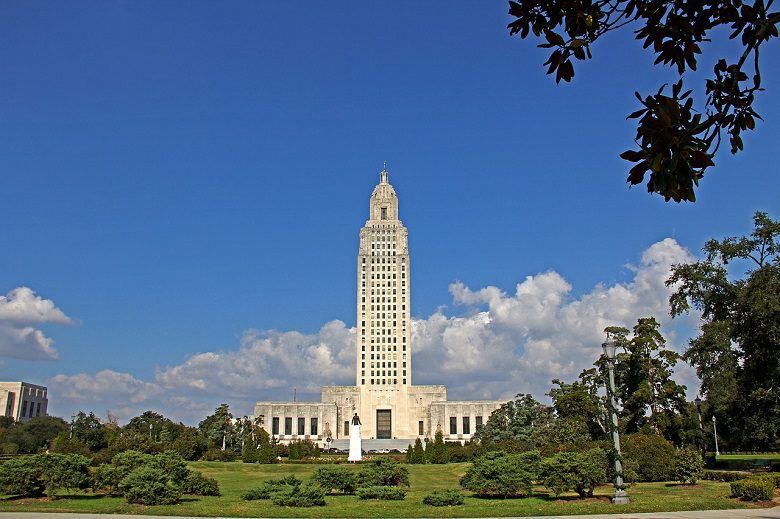 Louisiana's capital city is a great place to visit during the summer months. Take a stroll along the Mississippi River, visit the Louisiana State Capitol building, or explore the Shaw Center for the Arts all in Baton Rouge.
Must-Do Summer Activities in Baton Rouge
A summer trip to Baton Rouge is perfect for exploring the city's museums. The Louisiana Art & Science Museum, the USS KIDD Veterans Memorial, and the Capitol Park Museum all deserve a visit. The Louisiana State Capitol building is a must. This beautiful historic landmark offers free tours and an observation deck.
Baton Rouge has several parks and outdoor areas to explore this summer, including the Levee Bike Path along the Mississippi River, the Bluebonnet Swamp Nature Center, and the LSU AgCenter Botanic Gardens. You can also take a scenic riverboat cruise along the Mississippi River, complete with live jazz music and dinner.
Baton Rouge hosts several festivals throughout the summer, including the Baton Rouge Blues Festival, the Baton Rouge Soul Food Festival, the Bandito Festival, and the Fourth of July Spectacular.
Where to Stay in Baton Rouge
Top hotels in Baton Rouge include the Hilton Baton Rouge Capitol Center, the WATERMARK Baton Rouge, and the Hampton Inn & Suites Baton Rouge Downtown.
Rent a house on VRBO and stay like a local in Baton Rouge at places like this Downtown Baton Rouge Historic District House or this Spacious Retreat on False River.
Annapolis, Maryland
Annapolis is historic town located on the Chesapeake Bay and is known for its naval academy, charming downtown, and sailing culture. This waterfront town has plenty of activities to enjoy during the summer months.
Must-Do Summer Activities in Annapolis
Annapolis has a well-preserved historic district with buildings dating back to the 1700s. Summer is the perfect time to take a walking tour to explore the district's historic landmarks. The charming downtown area also has several shops and restaurants where you can sample local seafood and shop for unique gifts and souvenirs.
The United States Naval Academy is located in Annapolis and offers free tours to visitors. Visit the academy's museum, and then head out onto the water for an adventure of your own. Summer is a great time to experiences a boat tour, sunset cruise, or sailing trip on the Chesapeake Bay.
Annapolis hosts several summer festivals, including the Annapolis Arts Week in June, the Maryland Renaissance Festival in August, and the Annapolis Crab Feast in August.
Where to Stay in Annapolis
Stay at the Historic Inns of Annapolis, the 134 Prince Luxury Boutique Hotel, or the Annapolis Waterfront Hotel for a unique Annapolis experience.
There are also plenty of great vacation rentals on VRBO, like this Renovated Historic Home located downtown or this Riverfront Annapolis apartment in Eastport.
Gulfport, Mississippi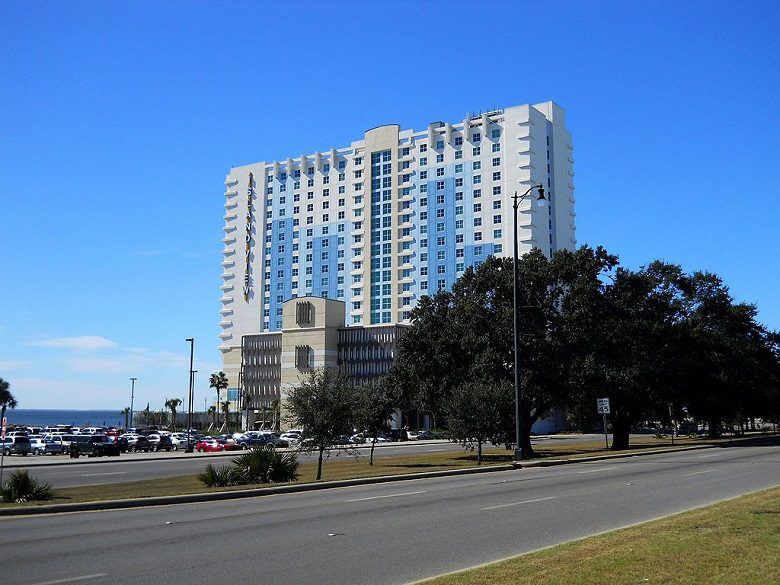 Gulfport, as its name suggests, is a coastal town on the Gulf of Mexico. During the summer, you can enjoy beaches, casinos, and plenty of outdoor activities in this vibrant beach town.
Must-Do Summer Activities in Gulfport
Gulfport is an under-the-radar beach destination with pristine white sand beaches and few crowds. On a day at the beach, you can swim, sunbathe, and enjoy water activities like as kayaking and paddleboarding. Gulfport is also known for its fishing. Take a fishing charter to catch redfish, trout, and flounder.
The Island View Casino Resort is a huge draw for visitors to Gulfport. You can gamble to your heart's content at the 24-hour casino's slot machines and table games. On weekend, you can listen to live musical entertainment.
There are plenty of summer festivals happening on the Mississippi Gulf Coast, too. You won't want to miss the Mississippi Gulf Coast Billfish Classic, the annual Scrapin the Coast, the annual Jeepin the Coast, the annual Blessing of the Fleet, or the Gulfport Music Festival.
Where to Stay in Gulfport
The Hampton Inn & Suits Gulfport, the Residence Inn Gulfport-Biloxi Airport, and the Holiday Inn Express Gulfport Beach are all top hotel options for staying in Gulfport, Mississippi.
You can also check out beach rentals on VRBO for great stays like the Finley House with Beautiful Gulf View, this Adorable Tiny 2 Person Shabby-Chic Cottage, or this Beach Bungalow Steps Away from the Beach.
Outer Banks, North Carolina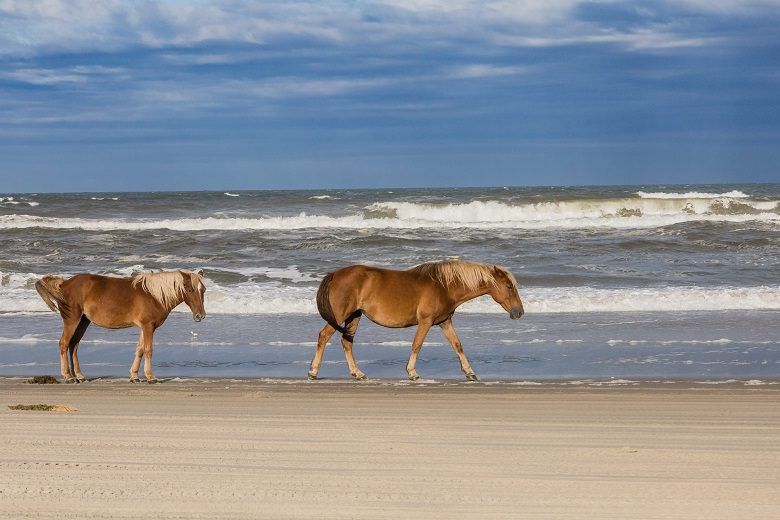 The Outer Banks of North Carolina is just 100+ miles of shoreline and cozy beach towns. These barrier islands have a remote feel perfect for a summer getaway.
Must-Do Summer Activities in the Outer Banks
Relaxing on the beach is a must in the Outer Banks, and there are plenty of beaches to choose from. Rodanthe Beach, Ocracoke Island, Coquina Beach, and Hatteras Island are all top choices with their own unique vibes.
Beyond sun tanning, there are a ton of great activities to do in the Outer Banks. Go on a wild horse watching tour, learn about the Outer Banks' haunted history on a ghost tour, kayak through the Kitty Hawk Maritime Forest, learn how to hang glide, or go on a stand-up paddleboard adventure.
There are plenty of great museums and historic sites to explore, too. The Wright Brothers National Memorial in Kill Devil Hills is where Orville and Wilbur Wright conducted their first successful flight, and you can see replicas of the Wright brothers' planes. The Cape Hatteras Lighthouse is the tallest brick lighthouse in the US and offers stunning views from the top. And the North Carolina Aquarium at Roanoke Island features a variety of marine life, including sea turtles, otters, and sharks.
Where to Stay in the Outer Banks
The Outer Banks are the perfect place to rent a beach condo. Check out listings on VRBO, like this ocean view Rodanthe house with a pool and hot tub, this semi-oceanfront Hatteras house that's dog-friendly with a hot tub and pool, or this oceanfront Salvo house with a pool and covered decks.
For hotels and B&Bs, you have options like the Hilton Garden Inn Outer Banks/Kitty Hawk, the Nags Head Beach Inn, and the Island Motel.
Charleston, South Carolina
Charleston is a popular tourist destination in South Carolina, and summer is one of the best seasons to visit. This city offers quick access to the coast as well as historical marvels.
Must-Do Summer Activities in Charleston
Take a tour to explore Charleston's history. Charleston is known for its beautiful historic architecture, and taking a walking tour is a great way to explore the city's rich history and culture. Taking a carriage tour is another great way to explore the city's historic sites. And don't miss a visit to Charleston City Market, a historic market that features local artisans selling handmade crafts and souvenirs.
Once you've explored the city, head to the beaches of Folly Beach, Isle of Palms, or Sullivan's Island. Explore the lighthouses, forts, and beaches just a little ways out of town. You can sunbath, paddleboard, kayak, and more. Hit the water in the harbor for a speed boat adventure tour or a classic sunset cruise.
Charleston hosts several festivals and events you won't want to miss throughout the summer, including the Spoleto Festival USA, the Charleston Margarita Festival, Dancing on the Cooper, and the Charleston Farmers Market.
Where to Stay in Charleston
Downtown Charleston has plenty of hotels to choose from and historical homes you can rent. Top hotel picks include the French Quarter Inn and the Spectator Hotel.
If you're looking for a beach stay, you can choose from relaxing beach houses and condos on Folly Beach, on Isle of Palms, or on Sullivan's Island.
Nashville, Tennessee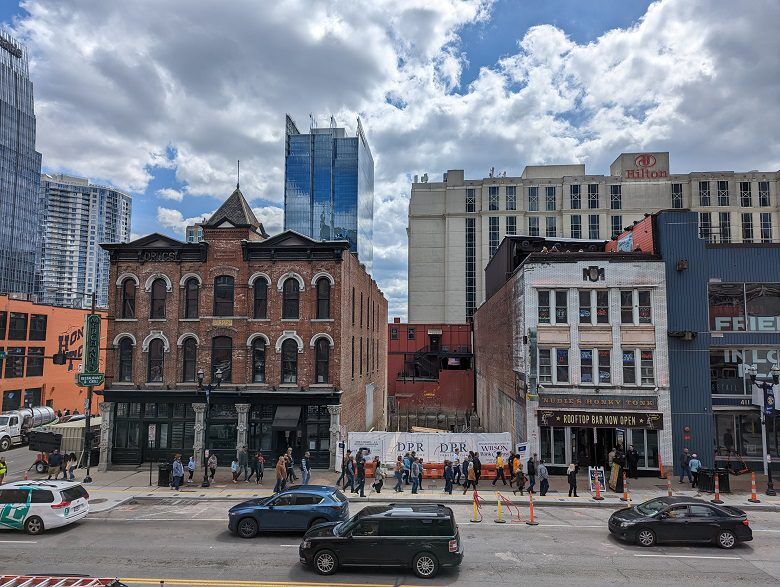 There's something for everyone to enjoy this summer in the vibrant and musical city of Nashville, Tennessee. Put on your cowboy boots and boogie on over to the Music City.
Must-Do Summer Activities in Nashville
The Country Music Hall of Fame is a must-visit for any music lover coming to Nashville. Once you've learned about the history of country music, be sure to catch a concert at any of Nashville's famous music venues, like the Grand Ole Opry, the Ryman Auditorium, and the Bluebird Cafe. A stop at the Johnny Cash Museum and a tour of Music Row are also top things to do in Nashville.
Nashville is has an great food scene, with tons of fun restaurants and bars to choose from. Take a foodie walking tour or an all-inclusive pub crawl to sample the best eats and drinks that Nashville has to offer.
The city is full of fun festivals and events in the summer. Music in the Vines takes place all season long, and 12South's Sevier Park Fest kicks off in May. You won't want to miss Musicians Corner, Full Moon Pickin' Party, the CMA Festival, or Bonnaroo either.
Where to Stay in Nashville
You have tons of options for hotels in Nashville. The Dream Nashville, the W Nashville, and the Kimpton Aertson Hotel are all top choices.
If you want to rent a house or condo on VRBO, you can get options in the trendy part of town like The Belmont – Lux Abode with Pool on Belmont Blvd or this luxurious Downtown 4 bedroom home.
Austin, Texas
Austin, Texas is known for its vibrant music scene, delicious food, and beautiful natural scenery, all of which make it an ideal Southern destination for a summer getaway.
Must-Do Summer Activities in Austin
Getting out on the water is a popular summer activity in Austin. Enjoy activities like swimming at Barton Springs Pool, a natural swimming pool that is fed by underground springs, or exploring the area's best lakes like Lady Bird Lake, Lake Austin, and Lake Travis. You can admire the beautiful scenery and cool off from the Texas heat.
Summer is a great time to try out Austin's delicious food, including barbecue, Tex-Mex, and food trucks. Explore the city's food scene and try a variety of local specialties on a foodie walking tour or a Hill Country BBQ & wine shuttle.
Austin is known as the "Live Music Capital of the World" and hosts several summer festivals featuring live music and tons of fun, including Blues on the Green, 19th Fest, the Austin Chronicle Hot Sauce Festival, Hot Summer Nights, and the JMBLYA Music Festival.
Where to Stay in Austin
You have plenty of great hotels to choose from for your stay in Austin. Hotel Indigo Austin Downtown, The LINE Austin, and Fairmont Austin are top hotels. Casa del Sol Bed & Breakfast is a top-rated B&B.
Stay like a local in Austin by getting a vacation rental on VRBO, like this Lakefront Lake Austin Retreat, this family-friendly house in Bouldin that's walking distance from everything, or this Lake Travis Escape with a pool.
Virginia Beach, Virginia
Virginia Beach is a popular beach destination that offers plenty of summer activities for you to enjoy, from fun in the sun to educational museums.
Must-Do Summer Activities in Virginia Beach
With 38 miles of beaches, Virginia Beach is a popular spot for swimming, sunbathing, water sports, fishing, surfing, and ocean kayaking. Head to First Landing State Park where you can learn about the history of the site of the first English settlers in Virginia as well as go hiking, camping, and enjoy water activities. Then, make your way to the Virginia Beach Boardwalk where you can ride amusement rides, play arcade games, and dine.
Virginia Beach is full of interesting museums and attractions. The Virginia Aquarium & Marine Science Center is a fun and educational attraction where you can learn all about native marine life and habitats. You'll get to see dolphins, sea turtles, and sharks, and participate in hands-on activities and demonstrations. Meanwhile, the Military Aviation Museum features vintage airplanes and artifacts from World War I and World War II.
There are plenty of summer events in Virginia Beach to keep you entertained all season long. You won't want to miss Beach Music Weekend, La Fiesta Virginia Beach, the Virginia Beach Funk Fest Beach Party, the Beach Blanket Movie Series, or the Oceanfront Concert Series.
Where to Stay in Virginia Beach
The Hilton Virginia Beach Oceanfront, the Cavalier Virginia Beach, and the Hilton Vacation Club Ocean Beach Club Virginia Beach are top waterfront hotels.
There are thousands of vacation rentals on VRBO to choose from, from beachfront condos to houses with pools. Check out this beach condo that's a 2 minute walk from the beach, the Cape House with a pool, or this oceanfront award-winning architectural gem.
Canaan Valley, West Virginia
Located in the Allegheny Mountains, Canaan Valley is a wonderful destination for outdoor activities and is also a great place to go stargazing as it has some of the darkest skies on the East Coast.
Must-Do Summer Activities in Canaan Valley
Canaan Valley is one of West Virginia's most beautiful areas. The majority of the area is the Canaan Valley National Wildlife Refuge, with Canaan Valley Resort State Park and Blackwater Falls State Park nearby. Take advantage of all the outdoor activities this area has to offer. You can bike hundreds of miles of trails, go hiking and rock climbing, and see the 62-foot Blackwater Falls.
Stroll through the historic small towns in the area, like Davis, Parsons, or Thomas, where you can go antique shopping, browse local art galleries, listen to live music, do a beer tasting at some breweries, and try the local delicacies at the amazing restaurants around.
There are tons of great summer events and festivals in Canaan Valley, like Celebration of the Arts at Canaan Valley Resort, Mountaineer Days Fourth of July in Thomas, and Pickin' in Parsons Bluegrass Festival.
Where to Stay in Canaan Valley
The Canaan Valley Resort & Conference Center is the top place to stay in the area. Other top lodgings include The Inn at Canaan, the Laurel River Club B&B, and the Alpine Lodge.
If you want to rent a cabin, check out vacation rentals on VRBO like this Canaan Tree House with a hot tub, the Garagemahal with ski-in/ski-out access and a sauna, or the Aurora Point Mountain Chateau with three hot tubs and a sauna.
Summer Weather in the South
What's the weather like in the South during the summer? Summer weather in the South is hot and humid with temperatures ranging from in the 70s to in the 90s, depending on the region.
In the Deep South (Georgia, Alabama, Mississippi, Florida, South Carolina, Louisiana, Texas, and Arkansas) typically see temperatures averaging in the 80s. Meanwhile, the more northern states (North Carolina, Tennessee, Kentucky, Virginia, and West Virginia) as well as the mountain regions typically see temperatures averaging in the high 70s.
You can expect temperatures to warm up quick starting in May. In fact, many Southern states see an 80 degree day as early as February or March, and these hot temperatures can last well into what is generally considered fall months. Summer in the South is also very humid, making the already high temps feel even hotter.
When packing for your summer vacation in the South, I recommend bringing shorts, short sleeves, sun dresses, and crop tops. Be prepared for the afternoon rain shower with an umbrella or a rain jacket. If you plan on being outside during summer in the South, then sunscreen and bug repellant are a must!
Read next: 10 Exciting Summer Destinations in Georgia
---
Ready to take a vacation? Plan your trip with these tips.
---
Cheers!
Paige
What are your favorite summer destinations in the South? Let me know in the comments!