Summer in the South may be hot but it sure is fun! And Georgia is one of the best Southern states for a summer getaway. If you're planning your summer vacation in Georgia, check out these top destinations.
Whether you're looking for a shade mountain hike, a hot music festival festival, or a relaxing beach getaway, Georgia has you covered!
There are tons of beautiful beaches in Georgia for soaking up the summer sun, shady hikes where you can enjoy the great outdoors, and plenty of watersports and activities to help you beat the heat. Summer also brings with it fun, unique festivals like an Ice Cream Festival, Scottish Highland Games, and an annual Blueberry Festival.
Georgia is the perfect place to spend summer vacation!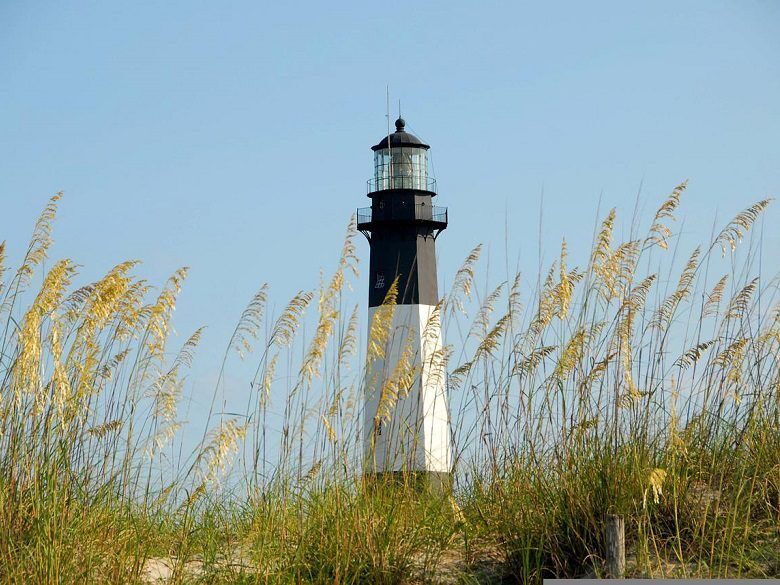 Best Places to Visit in Georgia During Summer
Summer in Georgia offers endless possibilities for exploration and fun. Let's dive into the wonderful world of summer getaways in Georgia!
1. Atlanta
Summer is one of the best times to visit Atlanta. Attractions are at a full swing for the high tourist season and there are plenty of ways to have some fun in the sun. There are so many great things to do in Atlanta during summer!
During the summer, you can see the Atlanta Botanical Garden in full bloom and all the animals out and about at Zoo Atlanta. If you're looking to cool off because the Georgia heat is no joke, you can have air-conditioned fun at top attractions like the Georgia Aquarium and World of Coca-Cola.
You can even beat the heat with a trip to Six Flags White Water, Six Flags Over Georgia's Hurricane Harbor or tubing on the Chattahoochee River. You can even splash around in the Centennial Olympic Park Fountain of Rings. Atlanta also has tons of amazing ice cream shops to help you cool down; and you certainly won't want to miss the Ice Cream Festival in July.
2. Savannah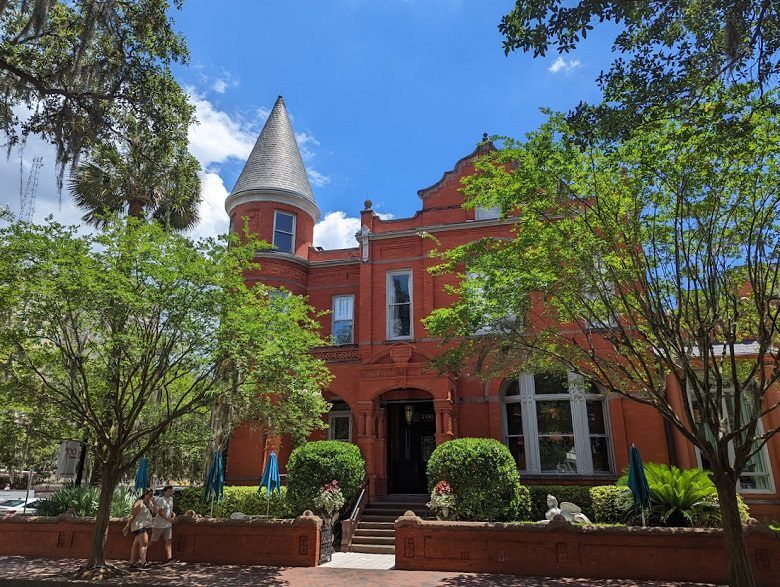 Summer is a popular season in Savannah. While summer in the South can be sweltering, Savannah's shady squares offer a respite from the heat as you explore everything the city has to offer.
Cool off in Savannah by spending some time on the water; you can take a riverboat luncheon cruise of the Savannah River, complete with live music, dancing, and sunset views of the city. Or get a sweet treat from Leopold's Ice Cream, Savannah's most famous ice cream shop. And if you find the days too hot, then roaming the streets in the cool night air on a ghost tour just might be your thing.
If you want a vacation with both beach and city, then combine Savannah and Tybee Island for a great getaway. You can enjoy a mix of history and beach relaxation all in one trip. Continue reading for more fun things to do in Tybee Island in the summer.
3. Tybee Island
Head to the coast for sunny days on the beaches of Tybee Island this summer. Soak up the sun with long summer days and plenty of outdoor activities to fill them with, from surfing to beach biking.
Explore the waterways around the barrier island on a kayak expedition, dolphin-watching tour, or a fishing trip. You'll get to see the island from a whole new perspective. Then enjoy educational and historical attractions like the Tybee Island Marine Science Center and the Tybee Light Station & Museum.
Summer also brings with it Movies in the Park at Memorial Park, an evening full of family-friendly entertainment under the stars. And at the island's most popular hotspots, you'll find live music from local artists keeping the party going all night long.
4. Valdosta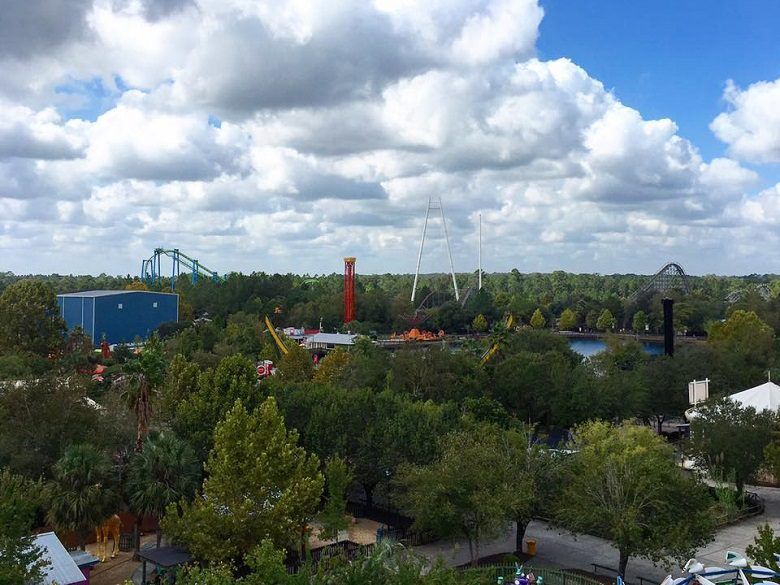 Located in the heart of South Georgia, Valdosta is a great place for a summer vacation. With thrill rides, animal encounters, and outdoor adventures, there's tons to do in Valdosta.
The best thing to do during summer in Valdosta is to visit Wild Adventures Theme Park. This amusement park has roller coasters, water slides, and an exotic animal zoo. They also have an all-star concert line up throughout the season. And if you want more even more talent, be sure to check out the Peach State Summer Theatre, which presents a selection of three summer musicals and lasts for 10 weeks in the summer.
Get outdoors and explore the pine forests and cypress wetlands at Grand Bay Wildlife Management Area where you can kayak, hike, and traverse a 54-foot viewing platform. Or head to the Valdosta Wake Compound where you can experience watersports like never before, whether you're a pro or are just learning.
5. Blairsville
Escape the summer heat with a trip to the North Georgia Mountains. This mountain town is perfect for outdoor adventures this summer.
Celebrate National Trails Day on June 2 with a hike — the area is filled with popular hiking spots like Vogel State Park and Brasstown Bald. Or take an off-highway vehicle (OHV) and explore the many OHV trails in the area.
See the sights around town like the Mountain Life Museum, the Union County Historical Courthouse, and Granddaddy Mimm's Distilling Co. You won't want to miss the first-ever Mountain Music and Moonshine Festival in July. Meanwhile, the Blairsville Scottish Festival & Highland Games is held in June.
6. St. Simons Island
St. Simons Island is a barrier island off the Georgia Coast and is a great small town to visit in Georgia. Summer is the high season at this popular island, and with good reason.
Enjoy a day on the island's beaches, featuring expansive sand dune ridges and wide shorelines. All of St. Simons' beaches are pet friendly, if you're looking to bring your furry friend along on your getaway. If you want to cool down away from the beach, head to the Fun Zone waterpark at Neptune Park.
There are various types of outdoor adventures on the island. Go kayaking, fishing, biking, or horseback riding. While you're out, be sure to look for the Tree Spirits of St. Simons Island, the intricately carved artworks in trees all around the island.
7. Alma
Alma is a small town in South Georgia known for being the Blueberry Capitol of Georgia. The town's main attraction is the annual Georgia Blueberry Festival held on the first weekend of June. Festivities include rides and games, arts and craft vendors, a pie eating contest, a 5k run, and other entertainment ranging from different contests to Civil War reenactments to live music.
Book your stay at the Blueberry Mansion Golf Resort. The resort offers a golf course with lush rolling fairways, a host of lakes, and well-placed bunkers. Onsite is a restaurant serving steak, seafood, chicken, sandwiches, burgers, and pastas. The hotel offers standard, king, suite accommodations as well as pet-friendly options.
While you're in the area, you can visit the neighboring city of Douglas for unique WWII history and a train museum; General Coffee State Park in Nicholls for hiking and horseback riding; and Paulk Vineyards, the world's largest muscadine vineyard, in Wray.
8. Helen
Helen is the perfect summer mountain getaway, offering tons of outdoor activities that the whole family will enjoy. And you may find yourself wanting some physical activity after dining on all the delicious German cuisine around town.
There are two great state parks nearby — Unicoi State Park and Smithgall Woods State Park — with trails for hiking and outdoor activities likes ziplining and fishing. Anna Ruby Falls is one of the state's best waterfall hikes. And in town, you can cool off by tubing on the river and feeling the wind whip through your hair on the Georgia Mountain Coaster.
Spend your spring among the vines on a winery trip in Helen. There are a ton of great wineries in the area that are in full swing during the summer season, where you can spend your getaway relaxing and sipping on reds and whites.
9. Athens
School's out, which means it's a great time to visit the college town of Athens, Georgia. This is a fun, lively city to visit with a great music scene and tons of local eats.
Music is in the air all summer long. AthFest in June is the city's biggest music festival of the year, and it's free to attend. Local businesses around town put on concerts of their own throughout the season, like summer concerts at Southern Brewing Company, free shows at the Georgia Theatre Rooftop, concerts on the lawn of the Front Porch Bookstore, and live music on the patio at Hotel Indigo.
Summer is a great time to check out all the sights. Visit the Georgia Museum of Art, stroll through the State Botanical Garden of Georgia, sample craft brews on the Athens Beer Trail, visit the animals at the free Bear Hollow Zoo, and explore Georgia heritage at the UGA Special Collections Library.
10. Jekyll Island
Jekyll Island is the perfect spot for a summer getaway with coastal breezes and space to bask in the summer sun. This southernmost Golden Isle is one of the most popular vacation destinations in coastal Georgia.
Go for a horseback ride on the beach, explore the island by bike, walk along the iconic Driftwood Beach, take a dolphin boat tour, visit the Georgia Sea Turtle Center, and explore the Jekyll Island Historic District.
Summer Waves Water Park is one of the best summer activities on the island. With 11 acres of rides and activities like waterslides, wave pools, and a lazy river, this is the perfect place to cool off.
What's the Weather Like in Georgia in Summer?
Summer in Georgia is hot and humid, but don't let that scare you away. Georgia during the summer is still a beautiful time! Just be sure to plan activities to beat the heat.
Summer weather in Georgia ranges from an average low of 80 degrees to an average high nearing 100 degrees. In June, you can expect temperatures in the 80s to 90s, with lows in the 60s. During July, the summer season peaks with average temperatures around 92 degrees and temperatures in the southern region even reaching the 100s. In August, you can expect temperatures in the 70s to 90s. Don't expect things to cool off until well into September when the average temperature hits 78 degrees, with highs in the 80s and lows in the 60s.
July and August are the rainiest summer months. You can typically expect rain showers and thunder storms in the afternoons. August is tropical storm season, so be prepared when planning a trip to the coast.
These months are also peak humidity in Georgia. During this time, the heat index goes up and the humidity causes the weather to feel even hotter than the thermometer reads.
The sunset in Georgia happens between around 8:45 p.m. in June, closer to 9 p.m. in July, between 8-8:45 p.m. in August, and between 7:45-8 p.m. in early September.
For what to pack and wear during summer in Georgia, I recommend shorts, short sleeves, sun dresses, and crop tops. Be prepared for the afternoon rain shower with an umbrella or a rain jacket. If you plan on being outside during summer in Georgia, then sunscreen and bug repellant are a must!
Read next: The Best Summer Destinations in the South
---
Ready to take a vacation? Plan your trip with these tips.
---
Cheers!
Paige
What are your favorite summer destinations in Georgia? Let me know in the comments!