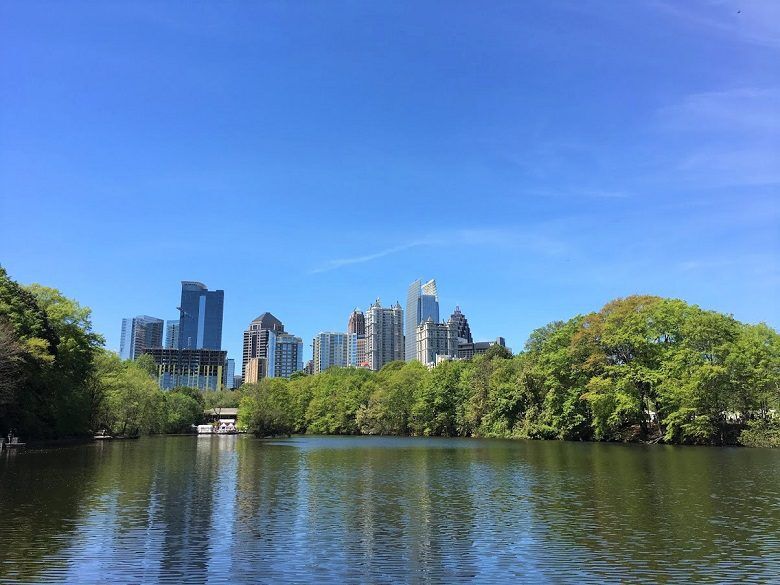 Spring is the start of festival season in Atlanta, Georgia! The pollen count may be killer, but here's looking forward to warm weather, sunshine, and plenty to do around the city. Read on to find out the best things to do during spring in Atlanta!
With events like the Atlanta Dogwood Festival, the Georgia Renaissance Festival, and the Taste of Marietta all taking place in the spring, travelers to Atlanta will be spoiled for choice. Not to mention catching a Braves game, taking in the vibrant green surroundings on a spring hike, or exploring Atlanta's top attractions.
Whatever your interests, there's plenty to choose from during spring in Atlanta!
The Best Things to Do During Spring in Atlanta
Spring is an incredibly beautiful time of the year. The vibrant colors of blooming flowers and the sight of the sun's rays make the days brighter and more enjoyable. Atlanta has plenty of exciting activities to do during this time. From festivals to outdoor adventures, here are the top things to do during the spring in Atlanta, Georgia.
Atlanta Spring Festivals
Festival season is in full swing during spring in Atlanta! Check out these top festivals you'll definitely want to attend this spring.
Brookhaven Cherry Blossom Festival
The Brookhaven Cherry Blossom Festival kicks off Atlanta's festival season in late March (25-26, 2023) in the Brookhaven community just inside the Perimeter.
It features a small craft show, concerts, a car show, and a dog show all taking place in Blackburn Park. The event is free to attend.
Atlanta Dogwood Festival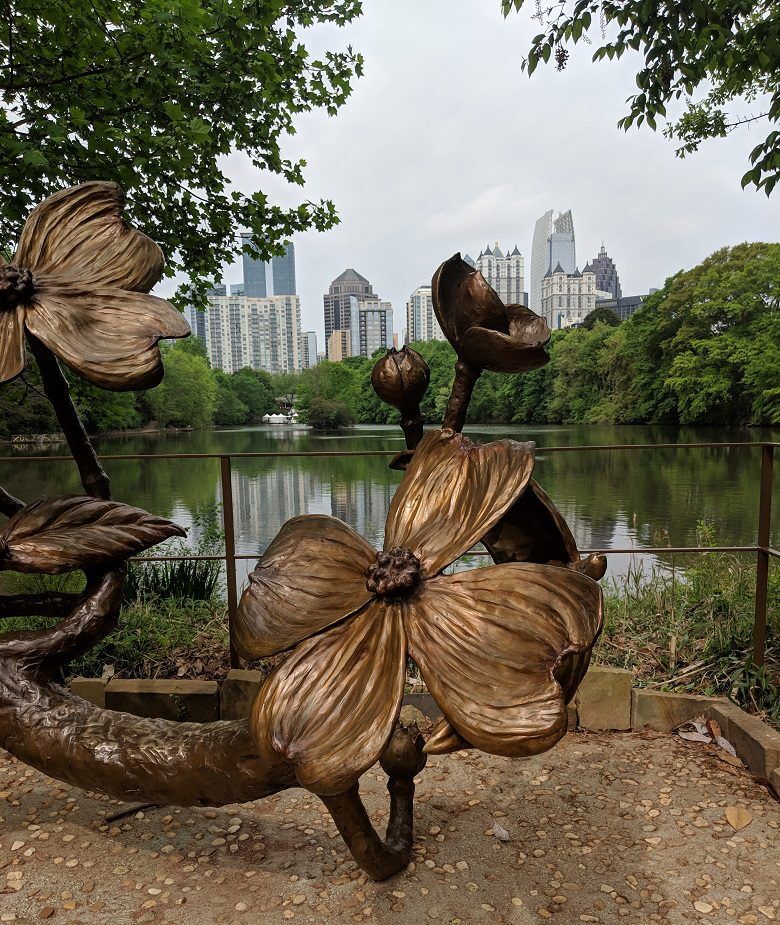 The Atlanta Dogwood Festival is in its 86th year! The festival takes place mid-April (14-16, 2023) in Piedmont Park in Midtown Atlanta.
This huge festival showcases hundreds of incredible artists, food, international music and dance, and carnival games. The event is free to attend, though the fine art can get pretty pricey and hard to resist.
Read my guide to the Atlanta Dogwood Festival to know what to expect.
Georgia Renaissance Festival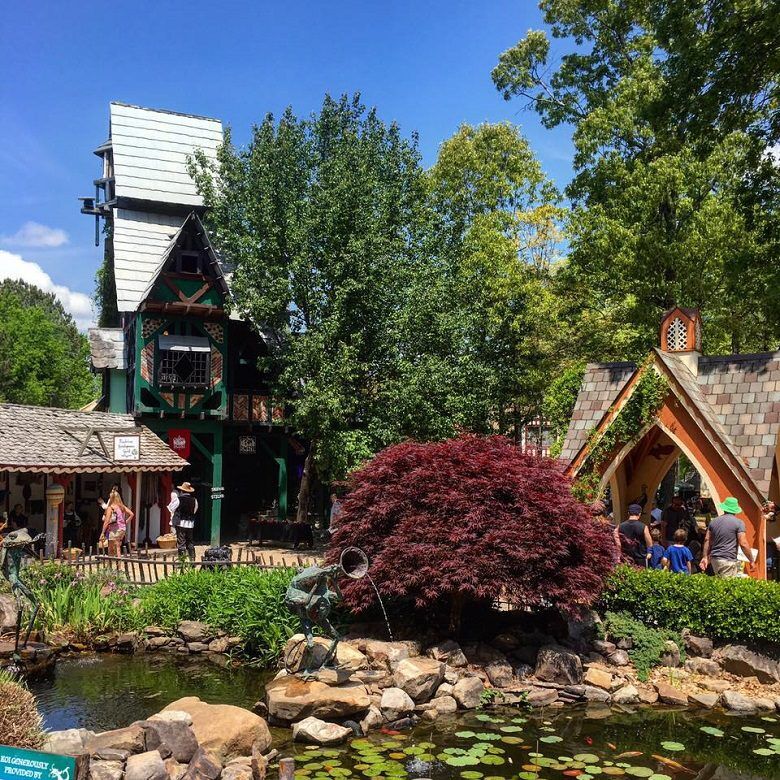 Travel back in time, space, and all the way down to Fairburn, Georgia, south of the city for the Georgia Renaissance Festival. The gates to Newcastle open in the spring through summer (April 15 – June 4, 2023).
At this ode to a 16th century festival, costumes are encouraged, dinner is served in the form of giant turkey legs, and the entertainment is fit for both royalty and peasants. Every weekend is a different theme, such as Highland Weekend, so choose your adventure wisely.
Read my guide to having a rollicking good time at the Georgia Renaissance Festival or check out my 8 reasons to love the Georgia Ren Fest.
Smyrna Spring Jonquil Festival
Smyrna's Spring Jonquil Festival is one of my favorite events of the year, followed by Smyrna's Fall Jonquil Festival. Why is that? Because of the Smyrna Library book sale! So many books, so little time, such good prices.
And along with craft booths and food trucks, there is a different type of fun entertainment each year, like magicians and escape artists.
You can expect the 2-day spring festival annually in late April (29-30, 2023). Admission to the Smyrna Jonquil Festival is completely free.
Read my guide to the Smyrna Jonquil Festival to know what to expect.
Taste of Marietta
Get a "Taste of Marietta" on Historic Marietta Square! Taste of Marietta is one of the largest and longest running food festivals in Atlanta, and for good reason — it's delicious.
The festival always takes place the last Sunday in April (30, 2023). Sample foods from Cobb County restaurants while walking the Historic Square, listening to music, and popping into the Square's local shops. The event is free to attend, and food ranges from $1-$5.
Even More Festivals to Enjoy
These are just a few of Atlanta's fun spring festivals, but there are so many more to enjoy. Check out these other popular festivals below.
Suwanee American Craft Beer Fest
Shaky Knees Music Festival
Georgia Craft Brewers Festival
Atlanta Science Festival
Chastain Springs Arts and Craft Festival
Atlanta Film Festival
Georgia Food + Wine Festival
Spring Fun in Atlanta
Need something else fun to do in Atlanta that isn't a festival? Check out these great options:
Go to a Braves Game
Spring means baseball season! Catch an Atlanta Braves game at Truist Park stadium for an expereince you won't forget.
You can even pre-game by shopping, eating, and drinking at The Battery Atlanta entertainment district surrounding the stadium. Attending a Braves games is a full-fledged experience.
Visit Zoo Atlanta
Warmer weather means more animals out and about at Zoo Atlanta, and more chance to see them exploring their habitats! The zoo will be full of activity with your favorite animals like gorillas, panda bears, tigers, and more out roaming.
During your visit, you can take part in zookeeper talks, animal shows, and photo ops to make the most out of your zoo experience. A spring trip to Zoo Atlanta is just what you need after a winter spent indoors.
The spring weather can be iffy, though, so here's what you need to know about visiting the zoo in the rain.
Have a Picnic in a Park
Spring is the best time for a picnic in the park, and Atlanta has plenty of parks to choose from! Pack or buy a lunch to-go, grab a picnic blanket, and set out for Atlanta's greenspaces like Piedmont Park, Grant Park, and Centennial Olympic park for an amazing picnic.
Want to add a little mystery? Opt for a Mystery Picnic where you'll solve clues to uncover local stops where you'll pick up your picnic items, and your final picnic destination is a complete mystery. AmazingCo offers Mystery Picnics in Atlanta for couples, families, and friends. You can choose from Atlanta locations like Midtown, Roswell, and Marietta.
Check out my review of AmazingCo Mystery Picnic Dates here.
Eat Your Way Around Town on a Food Walk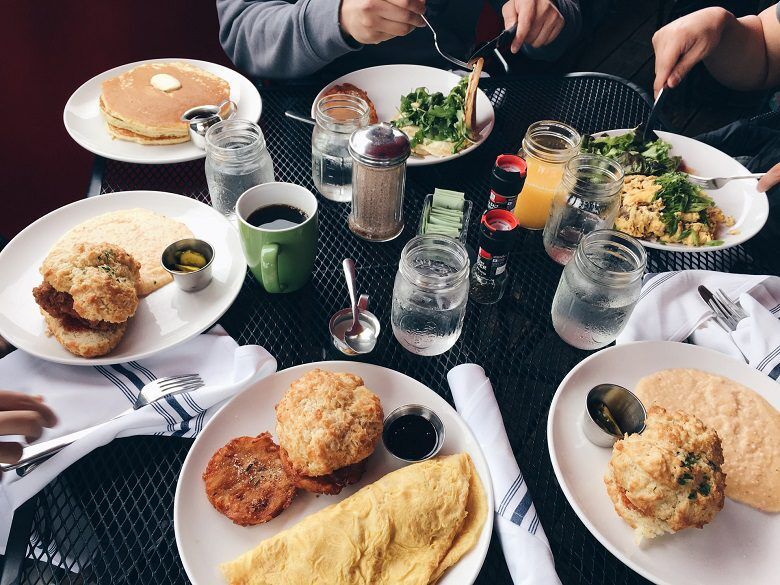 Want to experience some of the best restaurants Atlanta has to offer and get outside to enjoy this gorgeous weather? Take an Atlanta food tour! Atlanta offers plenty of culinary walking tours that will have your mouth watering from start to finish.
The Flavors of Atlanta Food Tour lets you experience Atlanta's gourmet food scene. Meanwhile, the History and Food Tour explore the restaurants of historic Grant Park. There are tons of options!
Go For a Hike
Take in the spring blooms all around Atlanta and throughout Georgia by going on a spring hike. There are plenty of easy walking trails in Atlanta, nearby state parks, and exciting mountain hikes just a short trip away.
At Unicoi State Park, the Unicoi to Helen Trail is colored an amazing vibrant green that you need to see for yourself. There's also walking the BeltLine in Atlanta and enjoying the city in all it's spring glory. Or you can head to Brasstown Bald to hike Georgia's tallest peak.
Enjoy Dining Al Fresco
Dining outdoors is a great option for springtime. Enjoy the warm weather of the season at any of the city's top restaurants with outdoor patios or rooftop bars.
Many of Atlanta's best restaurants have outside patios where you can dine, and plenty that are pet-friendly so you can bring your furry friend along. There's no better way to usher in the spring season than by enjoying some extra time al fresco while you dine.
Go For a Bike Ride
As the temperature warms up and you want to get outside, consider taking a bike ride. You can take advantage of Atlanta's best bike trails, like the BeltLine or the Silver Comet Trail, and enjoy the beautiful scenery and a unique way to see the city.
Springtime is a great time to get out and enjoy the Atlanta sunshine, get some fresh air, enjoy some exercise, and clear your mind of any stress.
Where to Stay in Atlanta
Find the perfect place to rest your head on your visit to Atlanta, from the top rated accommodations to unique stays you can't get anywhere else.
Read next: 10 Incredible Spring Destinations in Georgia
Spring in Atlanta FAQ
What is spring weather like in Atlanta, Georgia?

Spring in Atlanta is a lovely time, with temperatures ranging from lows in the 40s to highs in the 70s. You can expect the weather to be warmer during the day and cooler at night. Spring is also the rainy season in Atlanta, so be sure to plan some rainy day activities for your trip.

What months are spring in Atlanta?

Spring in Atlanta lasts from March through May.

When is Spring Break in Atlanta?

Most schools will have their Spring Break in March or April. Atlanta Public Schools typically have their Spring Break in early April.

When is the spring pollen season in Atlanta?

The spring pollen season in Atlanta starts from late March to April, starting first with tree pollen and then moving on to grass pollen. The worst months for pollen in Atlanta are April and May.

---
Ready to visit Atlanta, Georgia? Plan your trip with these tips.
---
Cheers!
Paige
What's your favorite Atlanta spring activity? Let me know in the comments!