Small towns in Georgia offer a unique and charming experience for visitors. These are the top small towns in Georgia for the perfect getaway.
Georgia is known for its diverse landscapes, rich history, and Southern charm. Beyond the bustling cities of Atlanta and Savannah, there are plenty of charming small towns waiting to be explored.
From picturesque mountain towns to coastal gems, Georgia offers a variety of experiences for travelers seeking a slower pace and a taste of authentic Southern hospitality. Here are ten delightful small towns in Georgia that you simply must visit.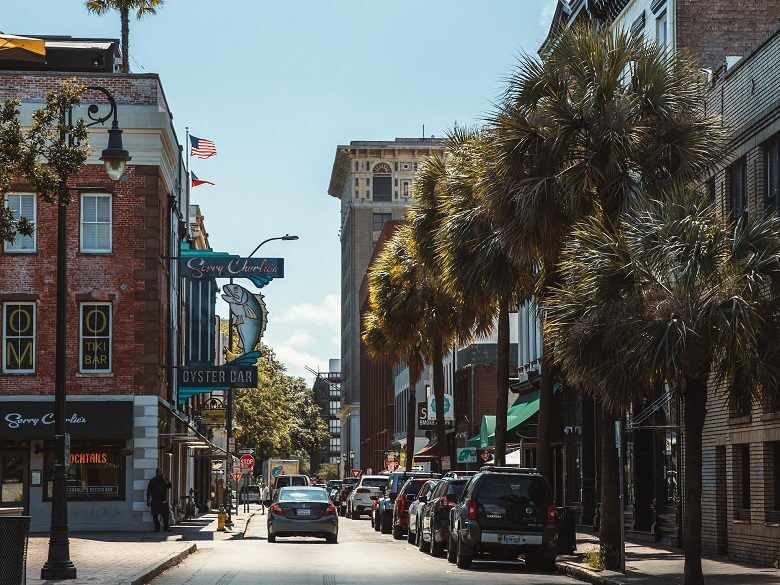 These small towns provide travelers with wonderful sights, activities, and experiences. Whether you're exploring Georgia for the first time or you're looking for a new destination to explore, these small towns in Georgia should be on your must-visit list.
From scenic views to regional specialties, these towns have it all!
The Best Small Towns in Georgia
Georgia has a wide array of small towns, each with its own unique flavors and charms for visitors to discover. Whether you're looking for outdoor adventures, historic stories, unique natural wonders, these small towns are must-visits for anyone looking for a unique getaway in a beautiful place.
1. Dahlonega: A Gold-Lover's Paradise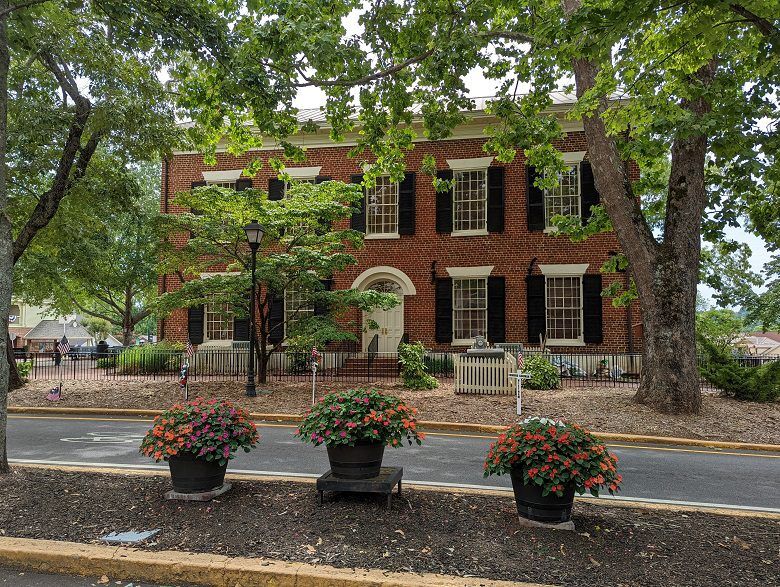 Nestled in the foothills of the North Georgia mountains, Dahlonega is a charming town with a rich history of gold mining. Known as the site of America's first gold rush, you can still pan for gold at the town's old gold mines and explore the historic Dahlonega Gold Museum.
Dahlonega also boasts a wide range of outdoor activities for nature-lovers. This area of North Georgia is home to an extensive network of hiking trails that wind through lush forests, meander along sparkling creeks to dazzling waterfalls, and lead to breathtaking panoramic views. From leisurely strolls to challenging treks, there is a trail suitable for every level of hiker.
With its quaint downtown area filled with unique shops, art galleries, and cozy cafes, Dahlonega is the perfect destination for history enthusiasts and nature lovers alike. It's also a great place for wine-lovers. Dahlonega is known as the Heart of Georgia Wine Country, and has some amazing wineries and vineyards.
Read more about Dahlonega:
2. Madison: A Historic Town with a Story to Tell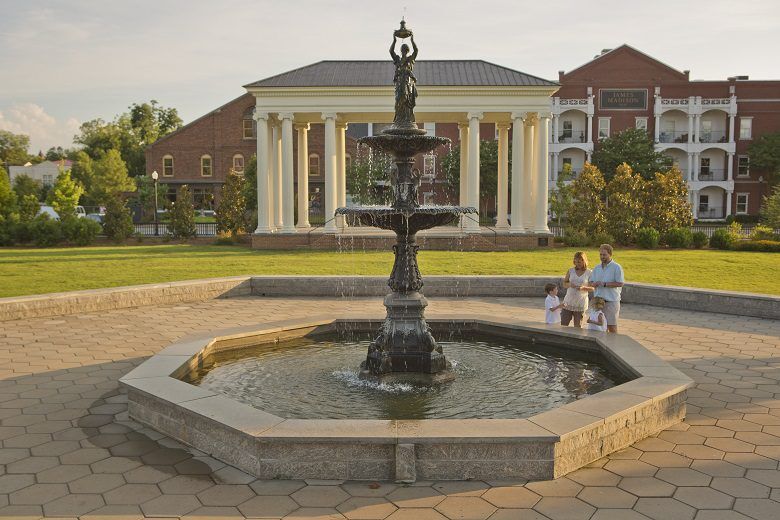 Step back in time as you stroll through the streets of Madison, one of Georgia's oldest and most beautiful towns. Known for its well-preserved antebellum homes and stunning architecture, Madison offers a glimpse into the Old South.
Take a guided tour of the historic homes, visit the Madison-Morgan Cultural Center, and indulge in the town's charming shops and restaurants. As you wander through Madison's downtown area, you'll be captivated by the quaint shops lining the streets. Explore unique boutiques offering an array of treasures, from handcrafted jewelry and artisanal crafts to vintage clothing and home décor.
Madison's rich history and timeless beauty make it a must-visit destination for history buffs and architecture enthusiasts.
3. Summerville: An Idyllic Town with Year-Round Festivities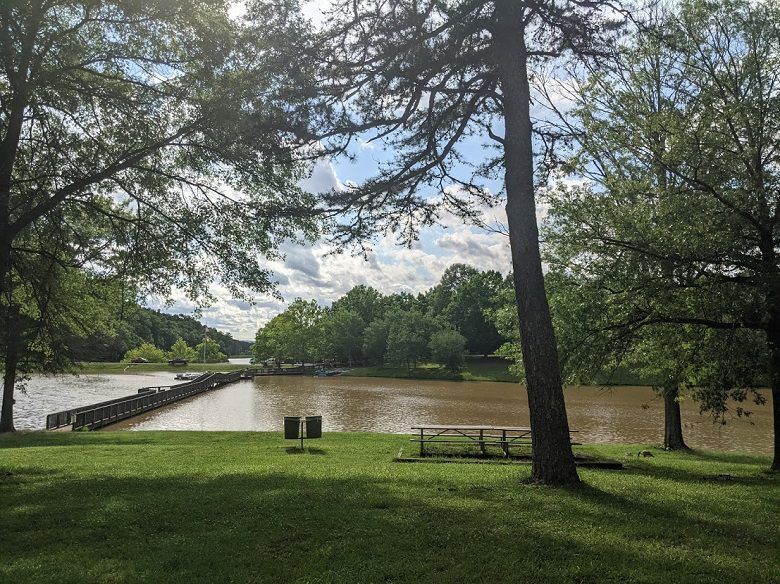 Summerville is a small town in the northwest corner of Georgia that lives up to its name. Surrounded by natural beauty and boasting a mild climate, Summerville offers a variety of activities for outdoor enthusiasts. Whether you enjoy hiking through scenic trails, casting a line for fishing, or teeing off on lush golf courses, you'll find something to enjoy in Summerville.
Beyond its natural wonders, Summerville is renowned for its vibrant festivals and events that bring the community together. From the enchanting Christmas in the Park celebration to the lively Oktoberfest arts and crafts festival, there's always something happening in this charming town. With its welcoming community and year-round festivities, Summerville is a hidden gem worth exploring.
Summerville is a true idyllic town that invites you to create lasting memories in its embrace.
4. Ellijay: The Heart of Apple Country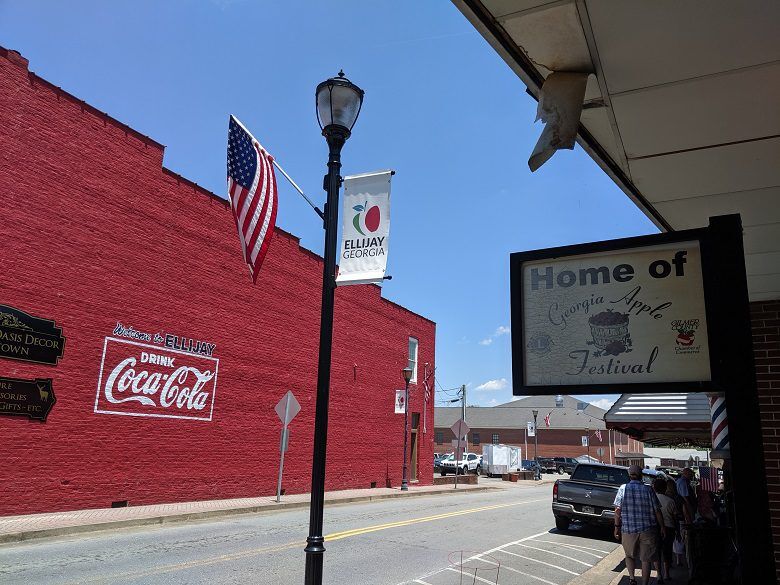 Located in the heart of Georgia's apple-growing region, Ellijay is a picturesque town that delights visitors with its abundant apple orchards, charming downtown, breathtaking scenic beauty, and local vineyards and wineries.
As autumn arrives, Ellijay becomes a haven for apple enthusiasts, and there's no better time to visit than during the renowned Georgia Apple Festival or for hand-picking your own apples. Beyond the apple festivities, Ellijay is a paradise for outdoor enthusiasts with numerous hiking trails that wind through the area's forests, leading to hidden waterfalls and awe-inspiring viewpoints.
Whether you're savoring the sweet aroma of fresh apples, exploring the outdoor wonders, or simply enjoying the small-town charm of Ellijay's downtown area, this mountain town offers a delightful escape from the everyday hustle and bustle.
Read more about Ellijay:
5. Thomson: Music City
Located in eastern Georgia, Thomson is a small town with a big musical heritage. Known as "The Camellia City of the South," Thomson hosts the Blind Willie McTell Blues Festival each spring, celebrating the life and music of the legendary blues musician.
Thomson is the quintessential small Southern town. In addition to their great music history, you can tour an 1890s restored farmhouse, shop for hidden treasures at an antique store, find one-of-a-kind treasures at the local boutiques, and dine on some of the best Southern eats at the local restaurants.
With its lively music scene and rich cultural offerings, Thomson is a hidden gem for music-lovers. You can immerse yourself in the sounds of Thomson while enjoying the warm hospitality of the town.
6. Helen: A Reminder of Europe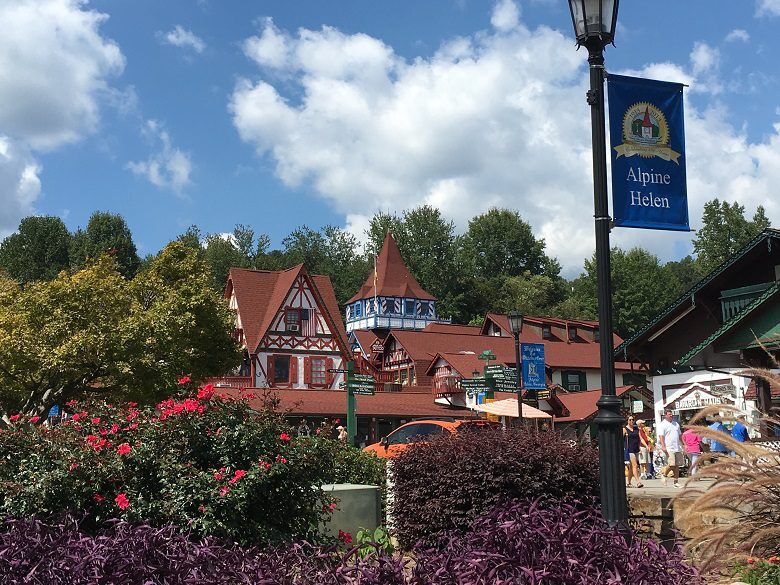 Escape to the Bavarian-inspired town of Helen, nestled in the North Georgia Mountains. Known for its charming Alpine architecture, Helen is a unique destination that transports visitors to Europe without leaving the United States.
Here, you can enjoy authentic German cuisine, explore the quaint shops, and take part in the annual Oktoberfest celebration. Helen also offers outdoor activities such as tubing on the Chattahoochee River and hiking in the nearby mountains. Or enjoy the local wineries here in the heart of Georgia's wine country.
This enchanting town is a delightful blend of Old World charm and Southern hospitality. Helen is a must-visit small town in Georgia.
Read more about Helen:
7. Milledgeville: Home to Georgia's Old Capital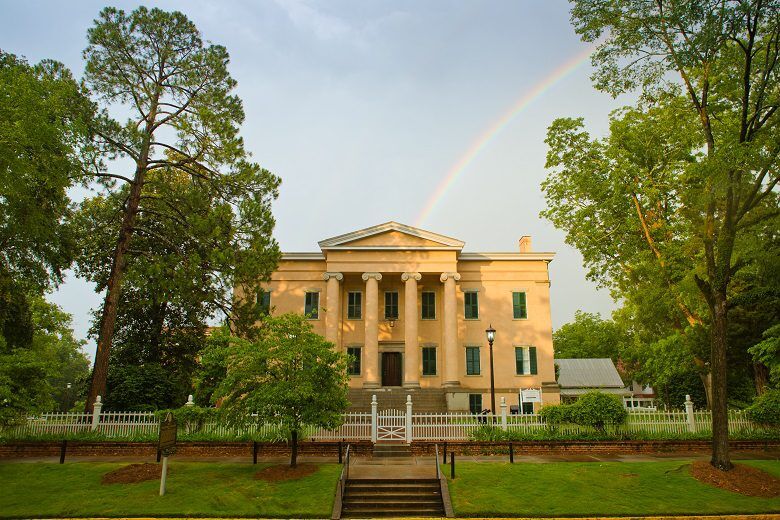 As Georgia's former state capital, Milledgeville is steeped in history and Southern charm. Take a step back in time at Georgia's Old Capital Building and take a tour of the Old Governor's Mansion.
Explore the beautifully preserved antebellum homes and immerse yourself in the town's rich literary heritage. Milledgeville was once home to renowned author Flannery O'Connor, and visitors can tour her childhood home. The town also offers outdoor recreation opportunities, including boating and fishing on Lake Sinclair.
Milledgeville's captivating history and cultural significance make it a must-visit destination for history and literature lovers. As you stroll through the town's tree-lined streets, you'll be enchanted by the Southern charm and elegant architecture that still permeate Milledgeville's atmosphere.
8. St. Marys: A Relaxing Beach Destination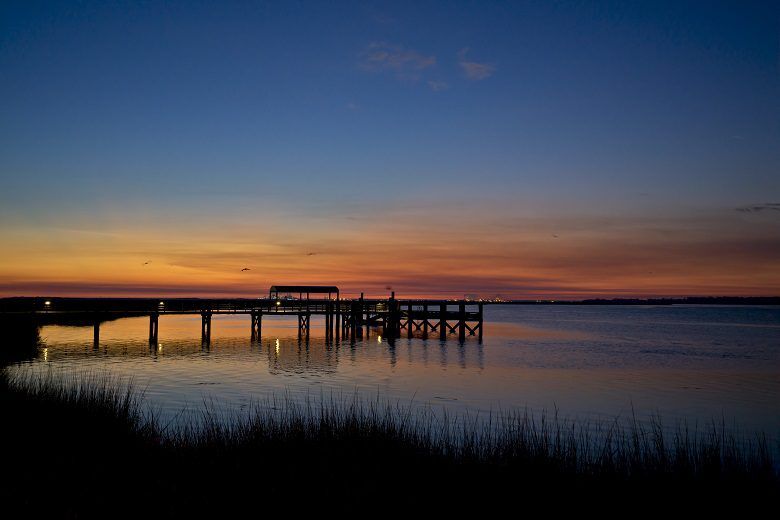 Nestled on the southeastern coast of Georgia, St. Marys is a tranquil small town that offers a refreshing escape. This relaxing beachside town beckons travelers with its tranquil beauty and coastal charm.
Known for its stunning marsh views, charming downtown, and proximity to Cumberland Island National Seashore, St. Marys is an ideal destination for those seeking relaxation and natural beauty. Take a ferry to Cumberland Island, home to pristine beaches, wild horses, and abundant wildlife. Stroll along the riverfront, savor fresh seafood, and immerse yourself in the laid-back coastal atmosphere of St. Marys.
Whether you're looking for a peaceful beach retreat or a gateway to nature's wonders, St. Marys offers a captivating blend of coastal beauty and laid-back charm that will rejuvenate your spirit.
9. Blue Ridge: Beautiful Mountain Town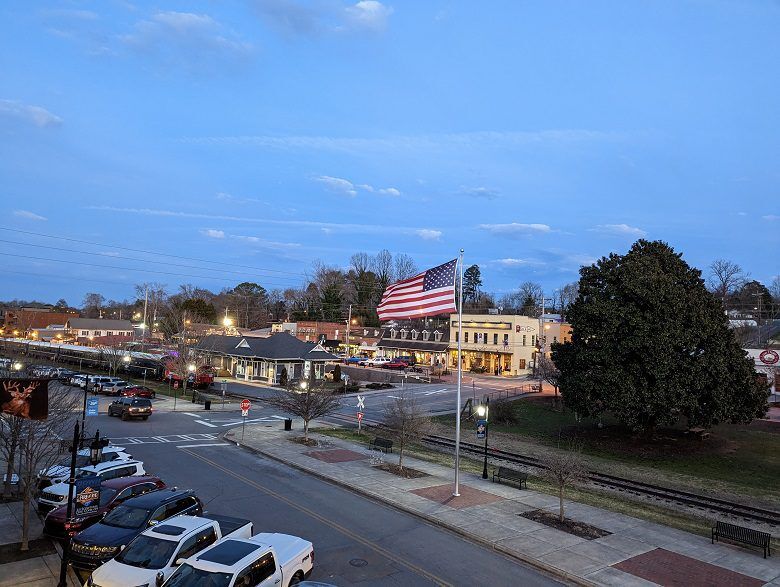 Blue Ridge is a picturesque small town surrounded by breathtaking natural beauty in the North Georgia Mountains.
Outdoor enthusiasts will find themselves in paradise, as Blue Ridge offers a wealth of outdoor activities. Hike along scenic trails that lead to cascading waterfalls and over swinging bridges, kayak on serene lakes, or cast your fishing line into crystal-clear mountain streams. Explore the charming downtown area, filled with art galleries, antique shops, and cozy restaurants. For a really memorable experience, ride the Blue Ridge Scenic Railway and soak in the scenic vistas as you traverse the picturesque landscape.
With its stunning mountain backdrop and small-town charm, Blue Ridge is a paradise for nature lovers. Whether you're seeking adventure in the great outdoors or a peaceful mountain retreat, Blue Ridge invites you to experience its natural splendor and immerse yourself in the warm embrace of its charming community.
10. St. Simons Island: Beachside Paradise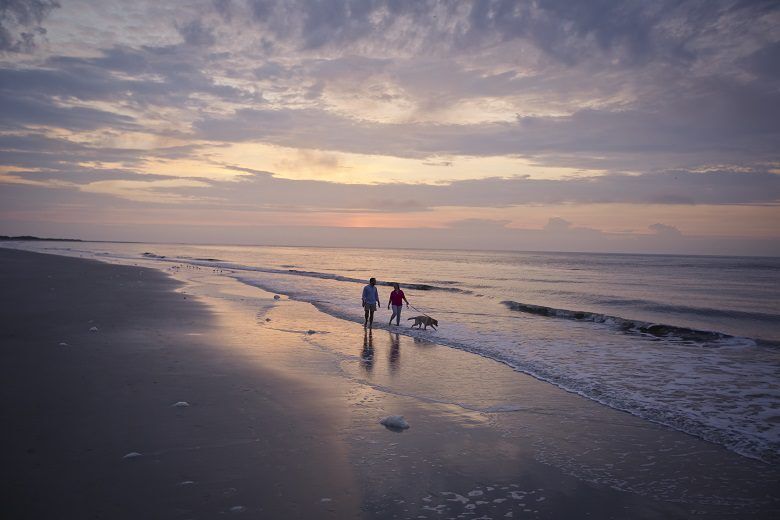 Located on Georgia's Golden Isles, St. Simons Island offers a perfect blend of pristine beaches, rich history, and vibrant coastal culture. This beachside paradise offers a serene escape where you can unwind and rejuvenate your senses.
Relax on the sandy shores, explore the iconic St. Simons Lighthouse Museum, and wander through the picturesque streets lined with moss-draped oaks. The island also offers a variety of outdoor activities, including golfing, kayaking, and biking.
With its laid-back island vibe and Southern hospitality, St. Simons Island is a beachside paradise that will capture your heart. Whether you're seeking relaxation on pristine beaches, engaging in outdoor adventures, or immersing yourself in the island's rich history and culture, St. Simons Island provides an idyllic coastal retreat that will leave you with cherished memories and a longing to return.
Plan Your Trip to an Amazing Small Town in Georgia
Georgia's small towns offer a delightful escape from the hustle and bustle of city life.
Whether you're looking for a relaxed weekend getaway or an adventurous escape to nature, these small towns in Georgia all have something special to offer. From the sunny beaches of St. Simons Island to the cultural attractions of Madison, you're sure to find something that suits your tastes.
If you're looking for your next getaway adventure, plan your next weekend getaway to one of these small towns in Georgia!
More Georgia Travel Tips
Looking to explore more destinations in Georgia, small towns and beyond? Check out these top posts:
---
Ready to take a vacation? Plan your trip with these tips.
---
Cheers!
Paige
Have you visited any of these incredible small towns in Georgia? Let me know in the comments!